If you have to access the PowerPoint presentations of coworkers, frequently these documents will be opened in an unfamiliar view. These directions will allow you to force all powerpoint presentations to open in your favorite view.
1. Launch PowerPoint 2010.
2. Go to File -> Options.

3. In the PowerPoint Options window, go to Advanced tab.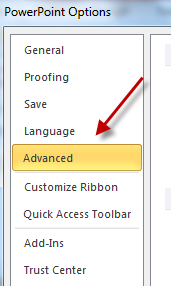 4. Find the Display section and choose the view from the drop down menu next to Open all documents using this view.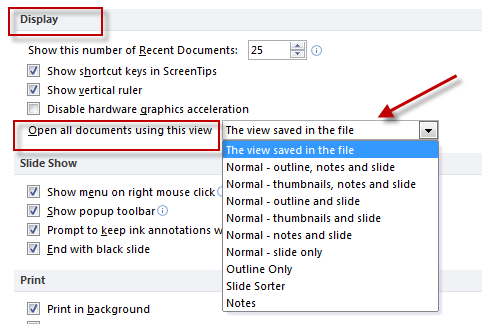 5. Hit OK to save all changes.