When composing an email message in Outlook, if you paste content from other programs or email messages to the edit field, Word will retain the original format of the pasted text. If what you want is just plain text without formatting, you may have to take extra steps to change the style of the text, including the font, size, color, etc. Consider setting the paste option to remove the formatting by default, if that is what you usually want. This tutorial will show you how.
Outlook offers many options to let you decide how content is pasted. You can control the default action for the pasted content within the same email message, between email messages, or from another program. Other than that, you can change the setting quickly by using the Paste Options box, which appears whenever the text is pasted.
1. Launch Outlook 2013.
2. Click the File button at the top left of the screen to open the Backstage view.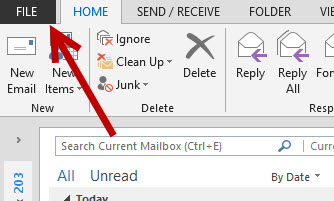 3. In Backstage view, click the Options button.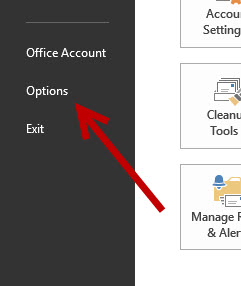 4. The Outlook Options window pops up on screen. Choose the Mail section on the left side, find the Compose messages option, and click the Editor Options button.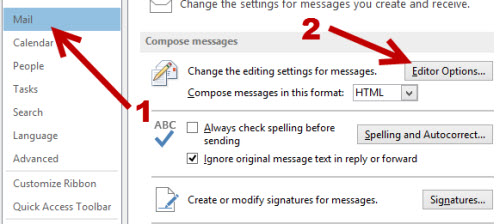 5. Next, in the Editor Options window, navigate to the Advanced section. Scroll down the list on the right side until you find the Cut, copy, and paste option. Under it, you will be able to tweak how content will be treated when pasting between email messages, pasting between e-mail messages when style definitions conflicts, and pasting from other programs. You can choose the Keep Source Formatting (default), Merge Formatting, or Keep Text Only. These options are independent, so changing one of those option will not affect the others.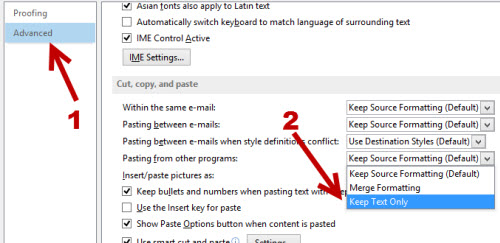 6. When you are done tweaking, click the OK button to save the changes. Finally, exit both options window, and come back to the main Outlook interface to test the changes.