If you allow it, iOS 7 will consistently monitor your location and record the places that you most frequently visit. Frequent locations, for example, can show up in the Notification Center to suggest estimated travel times. The information collected is quite detailed. If you have privacy concerns about this data being tracked, you can easily disable this new feature.

The frequent locations feature has deep roots within iOS 7. Your device will constantly record a history of locations visited and the amount of time spent at each.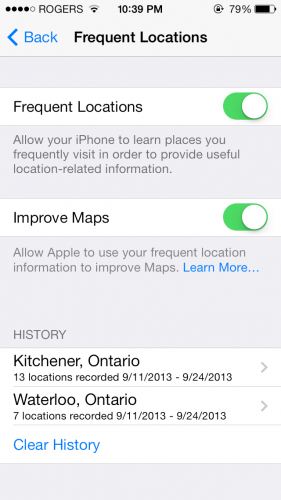 This information is updated instantly and is stored within the Settings app. It can be used by applications for enhanced features. It is also sent to Apple so that they can improve their mapping service. Although an interesting feature, some users may feel it infringes on their privacy. Through these steps you can decide if you wish to use it or not.
1. First, open up the Settings app, and go to Privacy > Location Services > System Preferences > Frequent Locations.
On this page, you will see a history of the cities you have visited and the amount of places visited in each.
2. To get even more in-depth, tap on one of the recorded cities. I chose Kitchener, Canada.
As you can see in the screenshot below, there are multiple highlighted areas. These are the areas that you have visited since your location has been monitored.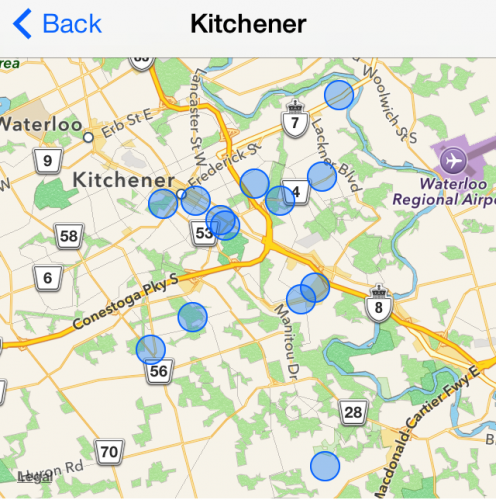 3. To get more information about any of the highlighted areas, tap on one of the locations listed below the map.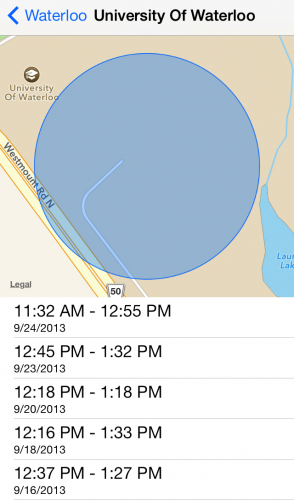 This is where things get interesting. iOS 7 not only tracks the places you visit, but it also tracks the amount of time you spend at each of those places. As you can see above, both date and time are displayed under the location. After about a week of using this feature, I can vouch for its accuracy.
This information may be overwhelming to some users, and others may be frightened by the fact that this data is being collected and stored on some server. If knowing that your location is being recorded leaves you with an uneasy feeling, then you may turn this feature off.
4. To disable the frequent locations feature, return to the Frequent Locations menu by tapping the Back button a couple times, and flick the Frequent Locations switch to the Off position.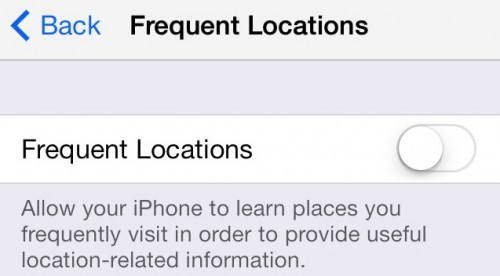 After using this feature for a couple of weeks, Apple will determine which locations you visit most and provide estimated drive times to those locations directly from the Notification Center.