You may be bored with the default gridline colors, or you may simply need to better outline your data. Follow these steps to customize the gridline color to whatever you want in Excel 2013.
The default gray gridlines fry themselves into the back of your retina after staring at your data for a while. Tweaking the color of the grid will increasing your concentration and relax your eyes.
1.First, open up Excel 2013, and select File from the Excel ribbon.
2.Now, select Options from the bottom of the list on the left-hand side.

3.The Excel Options window will appear. From here, select Advanced from the options on the left sidebar.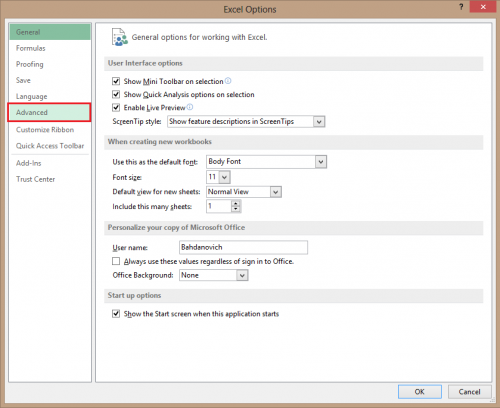 4.Scroll down until you reach Display options section. Under this area make sure that the Show gridlines option is enabled. Then select the gridline color by clicking on the color picker bucket icon. After you have selected your color, click OK.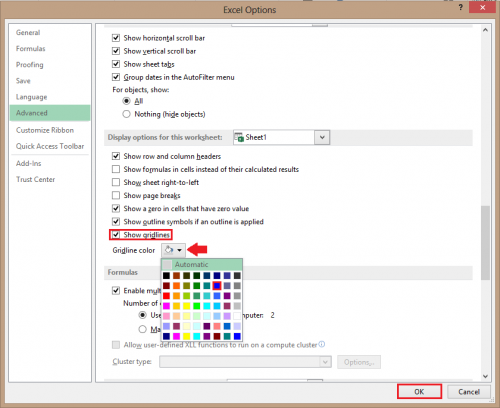 Your options are limitless. Often changing the gridlines to blue or green provides a good visual experience. Here is an example of one of my recent changes.