To most Windows users, making sure that you never lose any of your files or documents is essential. This is now possible with the File History feature in Windows 8.
Windows 8 has a new backup tool known as File History, which is similar to Time Machine on Apple computers. File History is an application that constantly backs up your files to an external location. Enabling this program is simple, and it guarantees that your most important files will be saved is a system failure should occur.
1.Make sure that you are on the Start screen. Then search for Control Panel, and click on the icon.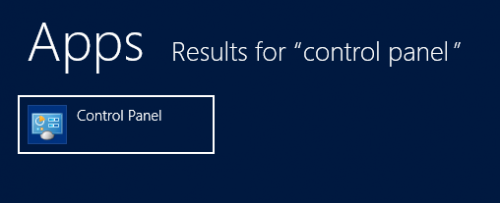 2.In the Control Panel, find Action Center, and click on it.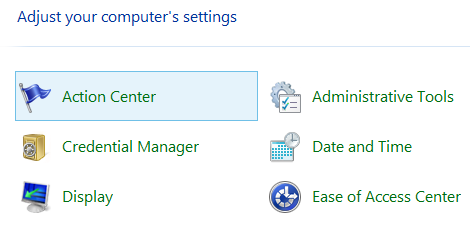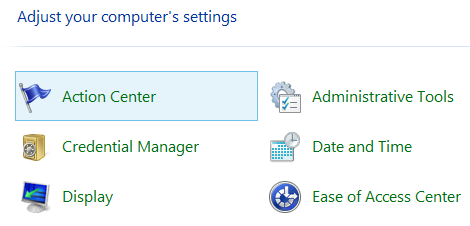 3.Click on the small expand arrow next to Maintenance. Then under File History, select Turn on.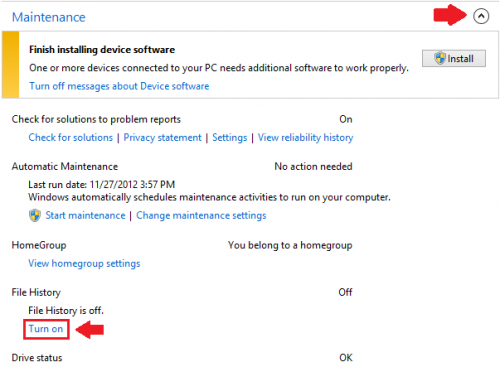 4.You will be redirected to another page. Insert your external source, and click Turn on.

After enabling File History, Windows will start making copies of your files and moving them to your external source. This may take some time, depending on the size of your libraries.