After reinstalling Windows 8, you will want to quickly reinstall all the applications that you have previously installed from the Windows Store.
Applications obtained from the Windows Store have multiple advantages. For example, paid applications can be installed on up to 5 computers. Another benefit of the Windows Store is that it is easy to reinstall previous applications. These apps are kept in the cloud and can be returned to your system whenever desired.
1.From your Start screen, find the Store icon, and click on it.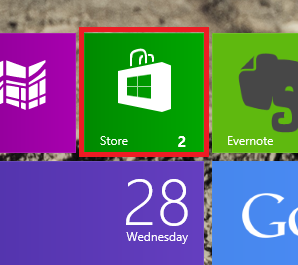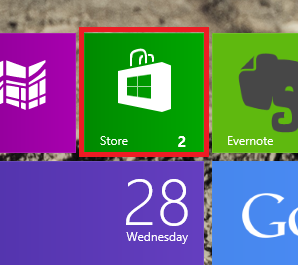 2.At the top of the Store, you should notice two options. Select Your apps.

3.Under Your apps, select Apps not installed on this PC. After you do that, you should see all of your previously installed apps. Select the ones you want to reinstall. If you want to reinstall all of them, you can click the Select all option at the bottom left of the screen. After the desired applications have been selected, click Install.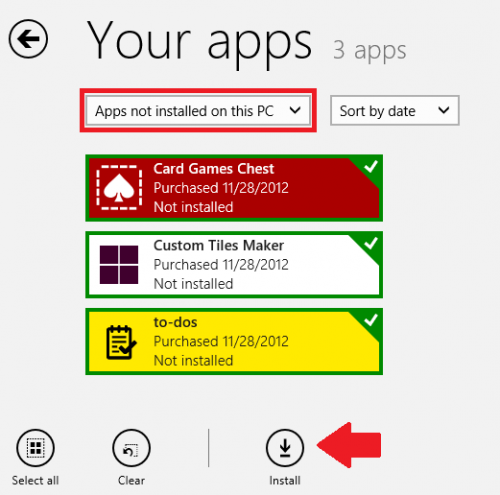 The applications will now be installed on your PC. This may take quite a while, especially if you have many applications selected.