In Outlook.com, by default, only the Reply button is visible when you work with emails. If you usually use the Reply All button, you may have to go through some extra steps to access it. To simplify this process, you can consider make the Reply All button visible instead of the Reply button.
1. Log in to your Outlook.com account.
2. Click the small gear icon at the top right of the browser window to expand the menu, and then go to More mail settings.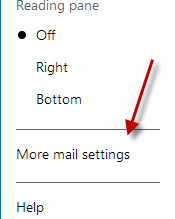 3. Once the Settings page is loaded, find the Make "Reply-all" my default response option. It can be found under the Reading Email section at the bottom.

4. Change the setting of the question: Do you want to make "Reply-all" your default action? from No to Yes, and hit Save.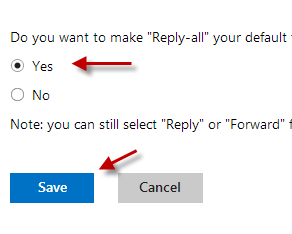 5. It may take some time to see the change, and you may have to sign in again. As the result of this change, the Reply button will be replaced by Reply all. Of course, users can still access other options like Reply or Forward by clicking on the arrow icon.
Before:

After: