Many social platforms have stepped forward in the fight against Corona recently. SoundCloud happens to be one of them. Music, after all, is a savior in itself. In its latest update, SoundCloud has recently launched its brand new Insights feature. It lets you view who's playing your tracks, from where and how much. A tool especially beneficial for creators on SoundCloud and anyone else for whom digital world and music are sources of income in these lockdown days. So, expand your musical influence and generate more traffic—and thereby earnings—by keeping a track of your SoundCloud uploads with all-new Insights.
Keeping a Track of Your SoundCloud Uploads
Viewing your SoundCloud Insights:
1. Open your SoundCloud Library > Profile image > Your Insights.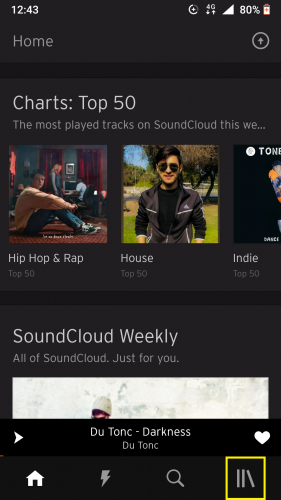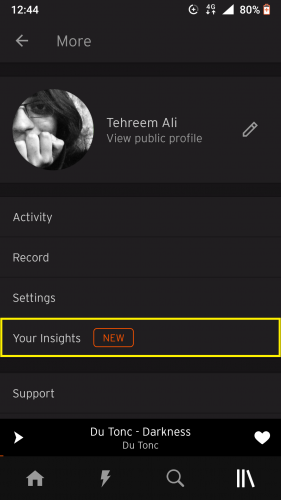 OR tap Library > Your Insights.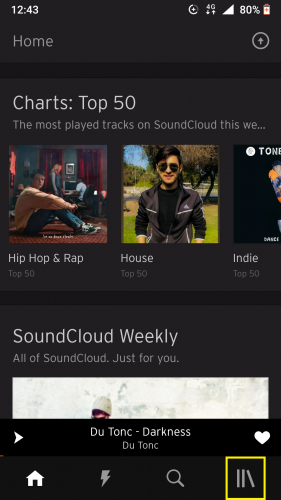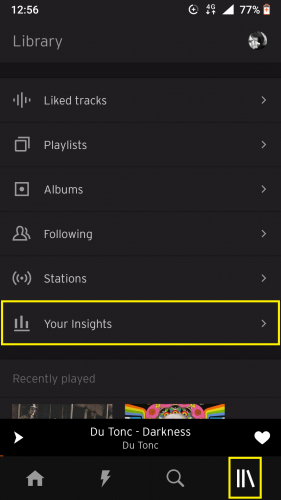 You'll be redirected to OVERVIEW section automatically. It contains a brief report of who your listeners are, where they're from and the number of plays for your uploaded tracks.
2. To view number of plays graphically, tap on highest mark.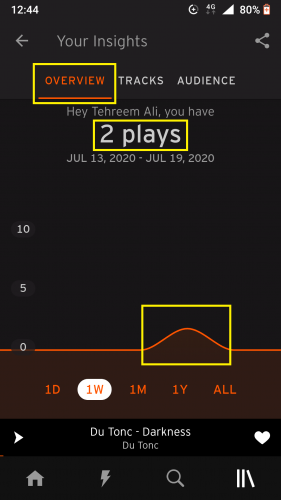 This shows you, graphically, how much and when your uploaded tracks on SoundCloud have been played.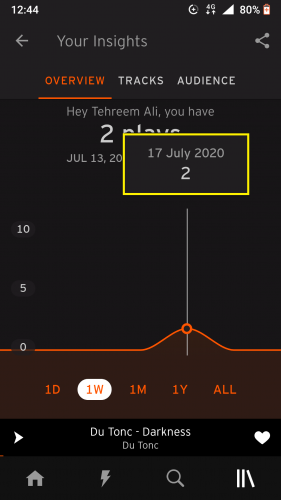 3. To view stats for all time period, tap on ALL.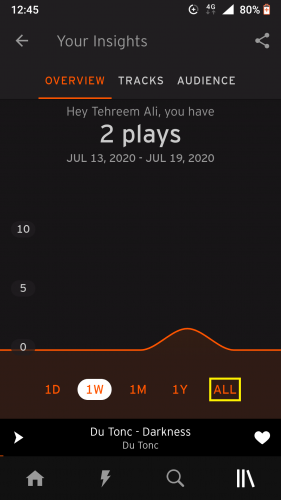 4. Graph will show number of plays for all time.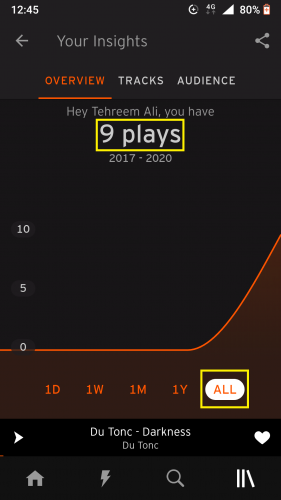 5. To view your tracks' listeners, tap on AUDIENCE.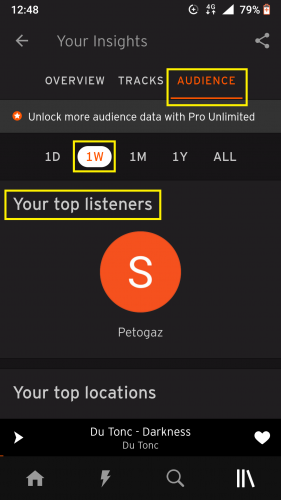 6. To view all your listeners, tap ALL under AUDIENCE.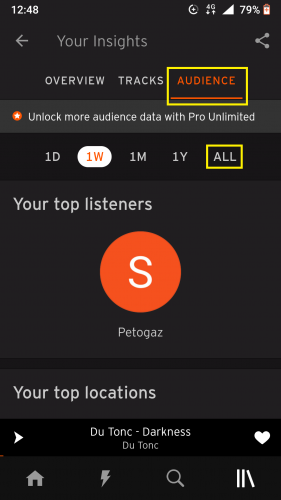 7. And then on See all.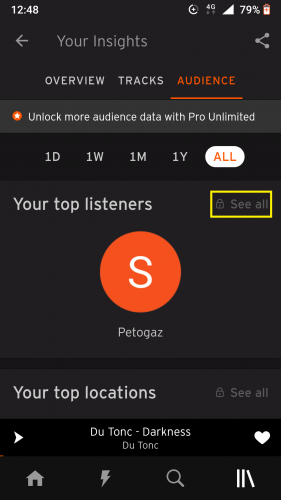 The See all feature for audience as well as their locations is only unlocked if you have Pro Unlimited. Otherwise, a small lock symbol appears on it.
8. To see where your listeners are from, scroll down AUDIENCE.
9. And there you will see cities your listeners are from.
10. To view countries listeners belong to, tap COUNTRIES.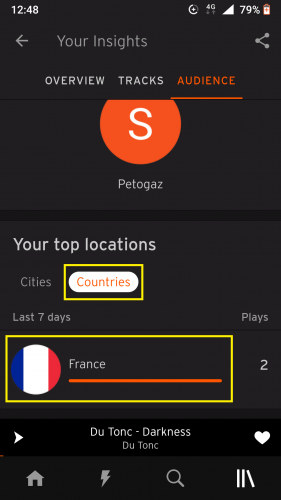 The number of plays from a country/city is also visible here. 2 plays from France, as shown above, means 2 plays your uploaded track has received is by a user from France.
Sharing Your SoundCloud Insights:
As a creator on SoundCloud, keeping a track of your SoundCloud uploads with all-new Insights will be productive, but so will sharing them be. For instance, this is how you can reach record producers. SoundCloud lets you share insights across virtually any social media app you have installed in your device.
11. Tap share icon from top right of Insights' section.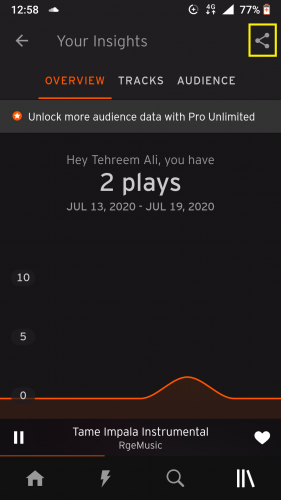 12. Choose how you'd like to share.
You can also save your insights' stats to showcase on a social media/music profile, for instance. To do that, you need to have the stats uploaded as an image file. Here's how you can do that:
13. Choose Share with Upload to Photos > Just Once/Always.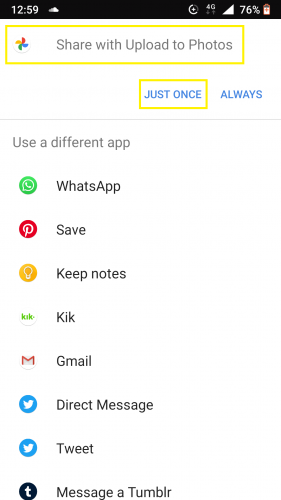 14. Tap UPLOAD.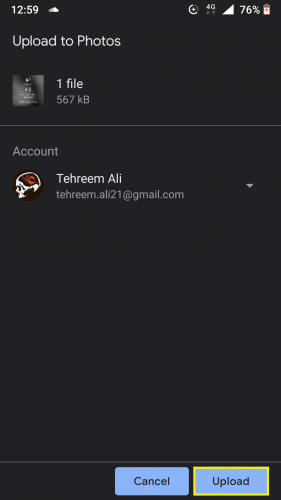 15. Wait for photo to be uploaded.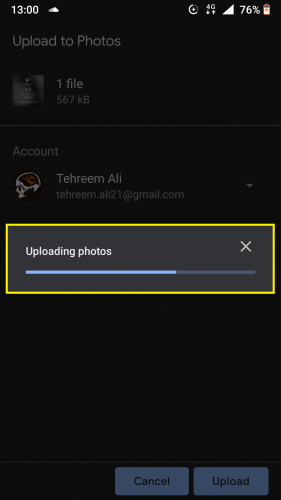 Go to your device's photo library where you'll see your SoundCloud insights as image file. It looks something like this: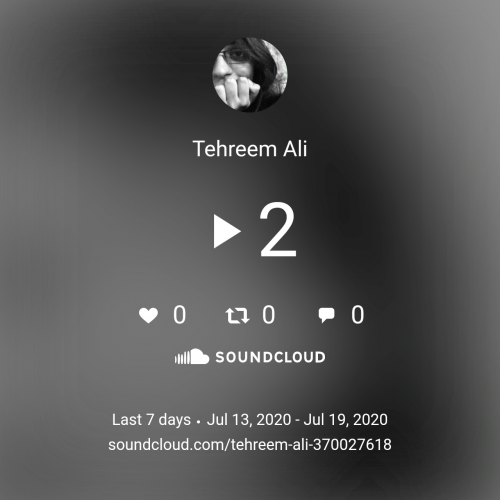 Remember
…that stats appearing for number of plays, audience and/or their locations will be according to the time frame you select from top of Insights page (1 day, week, month, year or all). So, make sure to have the correct time frame selected to view stats accordingly. Also have your own Google account selected for file upload while sharing Insights.