The 'Microsoft Outlook' Archives
Posted April 27, 2011 by Rob Rogers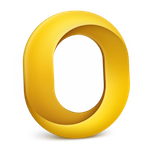 By default, Outlook 201 marks items as read when viewed in the Reading Pane whenever the selection changes. You can turn this functionality off, or have Outlook wait a certain amount of time before marking the item as read.
Posted April 25, 2011 by Rob Rogers
Initially, the Mac version of Outlook didn't have the ability to resend a message that a recipient didn't receive or accidentally deleted. Thankfully, SP1 for Office 2011 includes this functionality.
Posted March 19, 2011 by Rob Rogers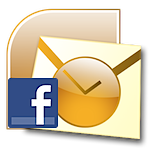 If you want to keep connected with your friends but don't want to stay stuck at the computer all day, you can use Outlook to schedule your Facebook status updates. This way your Facebook activity stays up while you are out having fun.
Posted March 1, 2011 by Jimmy S

This guide is an alternative, offline method of backing up your Gmail emails.  I will explain how to setup your Gmail account to use POP and in turn use Microsoft Outlook Mail or Apple Mail to download your entire gmail account to save offline.  You can archive the messages in Apple Mail or save as […]
Posted January 7, 2011 by Rob Rogers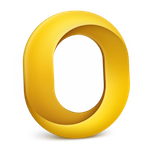 If you are switching from Outlook to Windows to Outlook for Mac, you will want to import an Outlook Data File (PST) containing contacts, email, appointments, etc.
Posted December 13, 2010 by Ben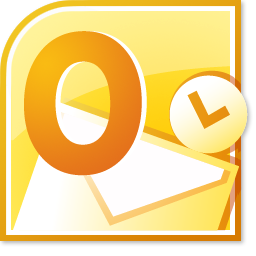 In versions of Outlook previous to 2010, the history of e-mail addresses to which you sent e-mail were stored in a cache file. With Outlook 2010 these addresses are stored in an object in your mailbox (or .pst file). This will show you how to find and edit the auto-complete names list.
Posted November 19, 2010 by Lê Hoàng

When saving attachments in Outlook, items are saved to the Document folder. For better file organization, you may want to change this default save location. This guide provides step-by-step guide to change default save attachments folder in Outlook 2010.
Posted October 11, 2010 by Rob Rogers

You can preview certain attachments (those with an available handler) in Outlook. For those users that don't like using this, here's how to disable it.
Posted September 30, 2010 by Lê Hoàng

Many email services like Gmail group your incoming emails by conversation if they have the same subject. Frequently, this is also referred as viewing messages as threads or "threaded" view. If you want Outlook to group emails as conversations, this tech-recipes will show you how.
Posted September 28, 2010 by Rob Rogers
If you don't like the look of the calendar located in the Navigation Pane, you can change the font and font size to be more to your liking. This can be useful if you have a hard time seeing the calendar or if you just like to customize the look of your Outlook.
Posted September 27, 2010 by Rob Rogers
If you find that you don't use the Jump List functionality for Outlook 2010, you can minimize it to the System Tray to free up space on the Task Bar.
Posted September 20, 2010 by Rob Rogers
By default, Outlook 2010 uses Bing Maps to map the addresses of your contacts. If you are a Google Maps user, you can change this so that it uses Google's service instead.