The 'Mozilla Firefox' Archives
Posted February 15, 2018 by Beejay Adoghe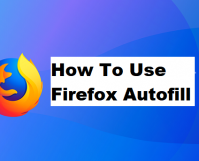 Hello!  Today's episode is bent on firefox autofill features. If your work requires filling out a form online, it will possibly end up very tedious. However, most important browsers, together with Firefox, have an auto-fill function that can make the filling of forms easier. Even though this option does not have many bells and whistles, […]
Posted February 9, 2018 by Beejay Adoghe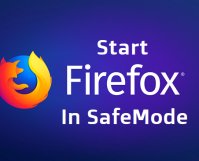 Hello loyal readers! It's another yet wonderful and interesting recipe to be shared with you our loyal readers. So many questions have been ruminating about Firefox plugins and extensions. Someone now asked,  can I start my Firefox in safe mode?  And the answer is,  why not?  Yes, you can with some few steps.
Posted February 8, 2018 by Beejay Adoghe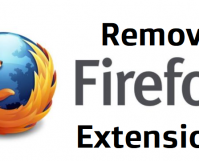 Just as good as some plugins/extensions give us nice functions and astonishing features, some plugins are incompatible and can cause slow browsing experience while surfing the web.  This article will show you how to remove Firefox extensions.
Posted January 16, 2018 by Beejay Adoghe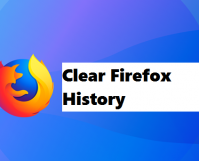 It's another wonderful moment with tech-recipes on another problem solved topic titled "How to clear Firefox history ". As you browse the web, Firefox helpfully remembers lots of data and information for you. Websites you have visited, documents you've downloaded and more. All of this is known as your history. However, if you're using a […]
Posted January 11, 2018 by Beejay Adoghe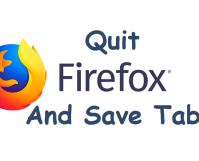 Hey there, do you know you can tweak your Firefox browser to Save tabs even after you exit the browser? Now, Most fans of Firefox that do not know about this will want to learn how to Quit Firefox and Save tabs. This article is dedicated to giving you step by step process on how […]
Posted January 10, 2018 by Beejay Adoghe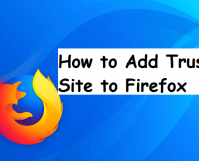 Todays tech-recipe will teach you how you can add the URL of a website to your browser's "trusted sites" list. Any website on "trusted websites" record will not have cookies, notifications, or pop-ups blocked by using your browser's protection settings.
Posted January 5, 2018 by Beejay Adoghe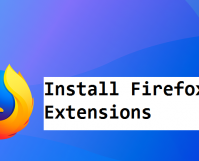 Hello everyone! As of today, technology is advancing more and more, thus the internet perusers (browsers) as well. Your browsing experience is yet to get better without knowing that you could transform your browser into something great and eye-catching entirely. Today I will be talking about Add-on, "how to install Firefox extensions".  
Posted December 11, 2017 by Beejay Adoghe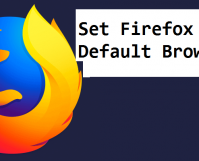 Hello everyone! Thanks for always stopping by our blog. In this article, tech-recipe is going to show you yet another recipe on how to set Firefox as your default browser. 
Posted February 27, 2016 by Ashley Blood
Pinterest is a popular site for organizing ideas, recipes, vacation spots, articles, and more. The basic idea is that you pin a website represented by an image from the webpage to a board dedicated to that topic. You then get a visual feed of all the items you have pinned so that you can refer […]
Posted June 15, 2015 by Leomar Umpad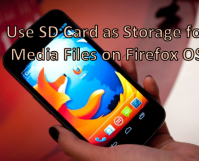 By default, the internal memory of your Firefox OS device is used for storing your multimedia files. All photos and videos taken on your cell phone will be automatically saved on your device's internal ROM. This may not seem like a problem at first, but later on, you will find yourself running out of valuable […]
Posted June 10, 2015 by Leomar Umpad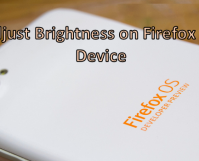 The screen of almost all devices (Android, iOS, Firefox OS, and other touch-screen gadgets) uses up a huge chunk of the battery's power. Generally, the larger and brighter the screen is, the more battery life it consumes. A brighter screen allows you to use the phone easily, even under high ambient lighting conditions such as […]
Posted April 12, 2015 by Vishwanath Dalvi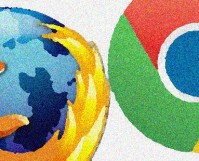 While browsing the web with Google Chrome or Mozilla Firefox, many users have experienced latency issues and have complained about videos and web pages loading slowly. The best solution to this problem is to disable the hardware acceleration setting which is available in the three major browsers: Mozilla Firefox, Internet Explorer, and Google Chrome.