The 'Apple iPhone' Archives
Posted June 15, 2018 by Sheraz Ali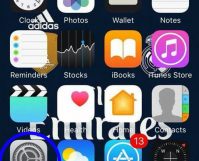 iPhone has a built-in "how to turn off read receipts feature" that allows its users to know when their iMessage has been delivered and read by their recipient. As useful as this feature could be at times when you need to know whether your urgent message has been conveyed to the concerned person or not, […]
Posted June 14, 2018 by Leomar Umpad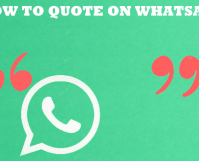 In a group chat, one may have a hard time replying to a specific message especially if the intended message that you want to reply is buried in a bunch of earlier messages. Fortunately, you can quote on Viber to learn how you can directly reply to messages by quoting the message.
Posted June 13, 2018 by Leomar Umpad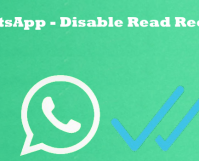 WhatsApp has a read receipt feature that allows users to know if their messages have been read by their recipients. Though this feature may come in useful to some people, others do not want that their senders be notified that they have read the messages sent to them. If you are one of those who […]
Posted June 12, 2018 by Leomar Umpad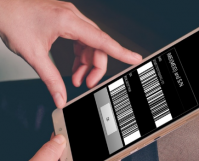 IMEI is your phone's unique ID. Learn how to find the IMEI of any mobile device through this article.
Posted June 4, 2018 by Leomar Umpad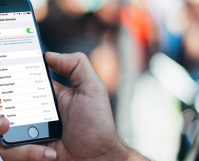 You can set how each app on your iPhone uses location services. You can restrict apps from using location services, allow them always to use locations services, or only allow the location services to be used only when the apps are in use. This article will discuss how to set location services usage of apps […]
Posted May 29, 2018 by Leomar Umpad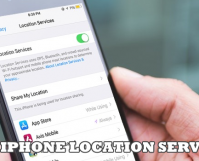 When your phone does not show its correct location and the GPS service is not functioning properly, then you may need to fix Location Services on iPhone.
Posted May 24, 2018 by Leomar Umpad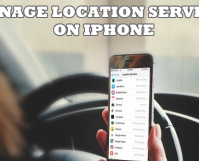 Lately, GPS has turned from something "techy" into one that is familiar to most phone users. The technology allows you to track devices that have enabled GPS. For iPhones, GPS is used primarily for tracking devices and to support app-based location services. Learn how to hide and manage location services on iPhone through this article.
Posted May 20, 2018 by Sheraz Ali
iOS 11 has introduced killer features for Iphone users. One of these features goes by the name of screen recording. As the name suggests, it enables iOs users, including Ipad users, to record whatever they're doing on their screens. For Instance, if I'm penning down a novel in my notepad, the screen record feature can […]
Posted May 18, 2018 by Leomar Umpad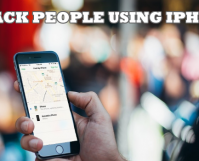 iPhones are little tracking devices. What most iPhone users do not know is that you can track people using iPhone. As long as you have the permission to track them and that you set it up and enabled the service in advance, it is to track friends and family members using their iPhones. This article […]
Posted May 15, 2018 by Leomar Umpad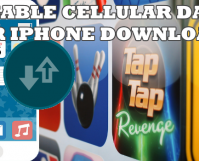 Automatic downloads on iPhone is a double-edged sword. For one, you get the convenience of having the latest and the most updated apps without having to download the updates manually. However, downloading and updating over the cellular data connection can be costly especially if you do not have a limited data plan. This article will […]
Posted May 13, 2018 by Leomar Umpad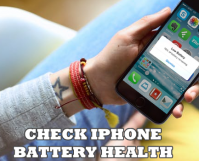 Do you think your iPhone's battery last shorter than it was before? Are you left wondering when the best time to replace your device's battery is? If you are using an iPhone 6 and newer devices running at least iOS 11.3, then we have good news for you. Apple has introduced a beta feature that […]
Posted May 13, 2018 by Sheraz Ali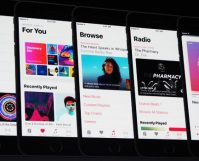 You're listening to the emotionally charging and adrenaline pumping sounds of ACDC when suddenly a notification pops up and breaks the whole tempo. Being a music fanatic, that would infuriate me. An arrival of a text, an app update or a notification of any sort, could invade your personal space, and chime down the music volume, without […]