The 'Apple iPhone' Archives
Posted May 29, 2018 by Leomar Umpad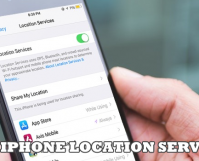 When your phone does not show its correct location and the GPS service is not functioning properly, then you may need to fix Location Services on iPhone.
Posted May 24, 2018 by Leomar Umpad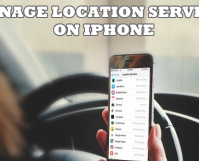 Lately, GPS has turned from something "techy" into one that is familiar to most phone users. The technology allows you to track devices that have enabled GPS. For iPhones, GPS is used primarily for tracking devices and to support app-based location services. Learn how to hide and manage location services on iPhone through this article.
Posted May 20, 2018 by Sheraz Ali
iOS 11 has introduced killer features for Iphone users. One of these features goes by the name of screen recording. As the name suggests, it enables iOs users, including Ipad users, to record whatever they're doing on their screens. For Instance, if I'm penning down a novel in my notepad, the screen record feature can […]
Posted May 18, 2018 by Leomar Umpad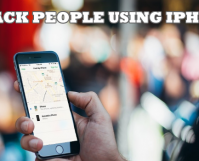 iPhones are little tracking devices. What most iPhone users do not know is that you can track people using iPhone. As long as you have the permission to track them and that you set it up and enabled the service in advance, it is to track friends and family members using their iPhones. This article […]
Posted May 15, 2018 by Leomar Umpad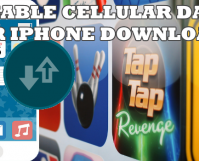 Automatic downloads on iPhone is a double-edged sword. For one, you get the convenience of having the latest and the most updated apps without having to download the updates manually. However, downloading and updating over the cellular data connection can be costly especially if you do not have a limited data plan. This article will […]
Posted May 13, 2018 by Leomar Umpad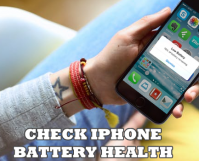 Do you think your iPhone's battery last shorter than it was before? Are you left wondering when the best time to replace your device's battery is? If you are using an iPhone 6 and newer devices running at least iOS 11.3, then we have good news for you. Apple has introduced a beta feature that […]
Posted May 13, 2018 by Sheraz Ali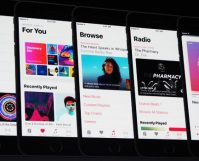 You're listening to the emotionally charging and adrenaline pumping sounds of ACDC when suddenly a notification pops up and breaks the whole tempo. Being a music fanatic, that would infuriate me. An arrival of a text, an app update or a notification of any sort, could invade your personal space, and chime down the music volume, without […]
Posted May 9, 2018 by Sheraz Ali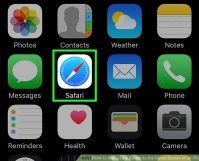 Ever felt frustrated when you have to type in complete web addresses in your iPhone's web browser, especially when you were running out of time for something? It gets hectic sometimes, doesn't it? Having to access first the browser, typing in the web address, wasting some more precious seconds to correct typos and waiting some […]
Posted May 8, 2018 by Sheraz Ali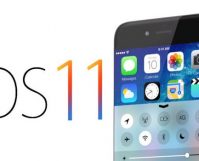 How to Turn Off Auto brightness in iOs11? You can still turn off auto brightness in iOs 11, but Apple has, for God knows what reason, made it harder for users to disable it. Many users absolutely despise the auto-brightness feature, because it adjusts the brightness of the screen, without their consent. For instance, if […]
Posted April 30, 2018 by Leomar Umpad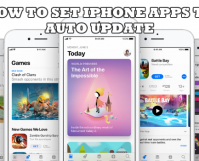 Apps get updates from time to time to add or remove features, improve application performance, address issues, and to improve total users experience. This article will discuss how to enable automatic app updates on iPhone.
Posted April 27, 2018 by Sheraz Ali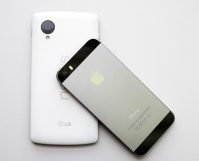 The way Millenials text is atrocious. If they don't disable predictive text, they face constant nagging from Android's default predictive keyboard. Turning off this feature is absolutely essential if your native language isn't English. One of the things I love about android is its customization. You can adjust its settings in many different ways to meet your […]
Posted April 24, 2018 by Slavcho Andov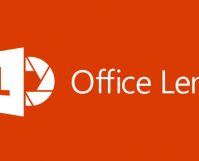 Living in a digital era we have access to tons of applications that we use for digital documents. Regardless if it's a documents that you just typed on Microsoft Word or you just received a contract in a PDF format that you need to sign, millions of documents are digitally handled all over the world.