View Hour by Hour Weather Forecast
Posted June 15, 2011 by David Kirk in Apple iPhone
Last Updated on
Hour by hour results are one of the most popular ways that people review weather forecasts. The weather app since iOS 5 now easily provides this ability.
It is currently summertime, and my kids are demanding to go to the pool on a daily basis. Dodging the frequent summer thunderstorms is a big part of preventing kiddie frustrations. Now with iOS 5, each morning I can pull up the hour by hour forecast on my iPhone or iPad.
Just click the Weather app and view your city. Then click the daily forecast and the hour by hour results will appear.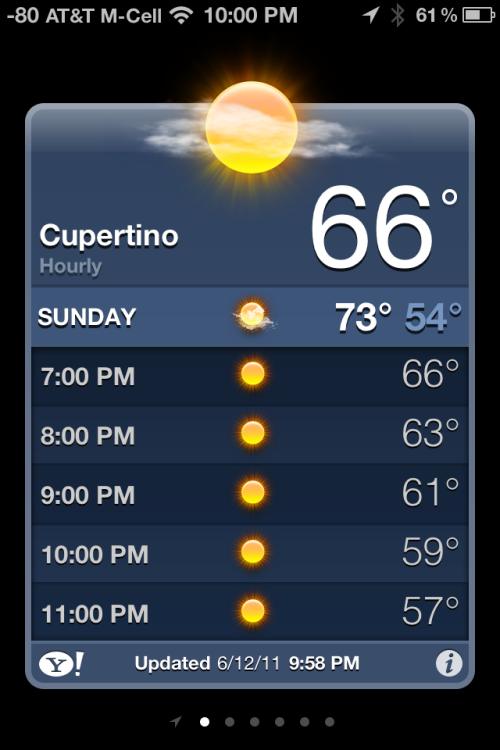 This is even more convenient to me than google's hourly weather results.
David Kirk is one of the original founders of tech-recipes and is currently serving as editor-in-chief. Not only has he been crafting tutorials for over ten years, but in his other life he also enjoys taking care of critically ill patients as an ICU physician.
View more articles by David Kirk
The Conversation
Follow the reactions below and share your own thoughts.