The pin site to the taskbar feature in IE9 is very useful when you want to visit a site quickly. It is even more handy when you can group a number of sites in a pinned site and launch all of them in one click.
Launch a pinned site.
Option 1:
1. Go to the website you want to save as homepage.
2. Right click on the IE icon on the top left -> Add as a home page.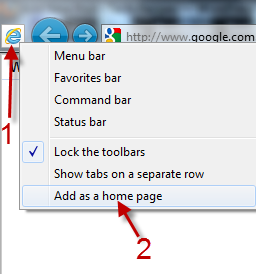 Option 2:
1. Click the gear icon -> Internet Options.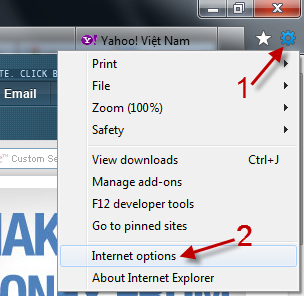 2. In the Internet Options window, go to General tab, type the address(es) you want to set as home pages on its own line under home page tabs.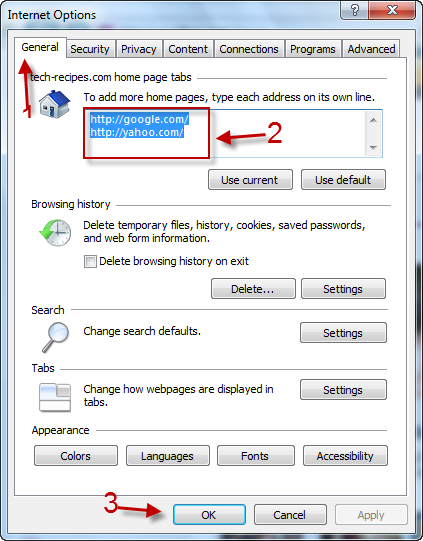 3. Hit OK to save. From now on, when you launch a pinned site, all of your desired pages will be open. Very handy.
Tip: Group all the websites that relate to one topic in one pinned site. Do the same thing for other pinned sites.