Hour by hour results are one of the most popular ways that people review weather forecasts. The weather app since iOS 5 now easily provides this ability.
It is currently summertime, and my kids are demanding to go to the pool on a daily basis. Dodging the frequent summer thunderstorms is a big part of preventing kiddie frustrations. Now with iOS 5, each morning I can pull up the hour by hour forecast on my iPhone or iPad.
Just click the Weather app and view your city. Then click the daily forecast and the hour by hour results will appear.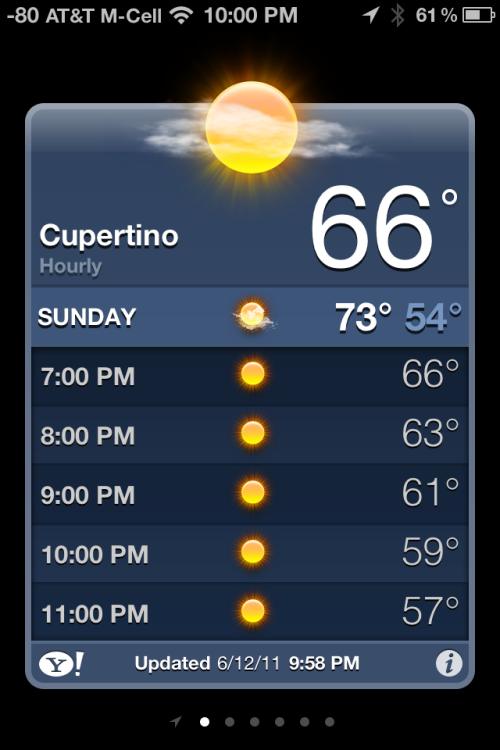 This is even more convenient to me than google's hourly weather results.