Blocking someone is perhaps the fastest solution to prevent unwanted users and/or content from flooding into your profile. That is why social media apps have kept the blocking feature just a few taps and clicks away. It is pretty easy to find, and even easier to execute. With just a tap of a button, you can prevent spam content, weird and sometimes even fake profiles from bugging you. The block option on Pinterest allows you to block a profile. You will never be able to interact with a user as long as they are blocked. Keep on reading to find out how to block someone on Pinterest after latest 2019 updates (Android).
How to Block Someone on Pinterest after Latest 2019 Updates (Android) – Method 1
1. Log in to your Pinterest account from an Android device.
2. Go to your profile.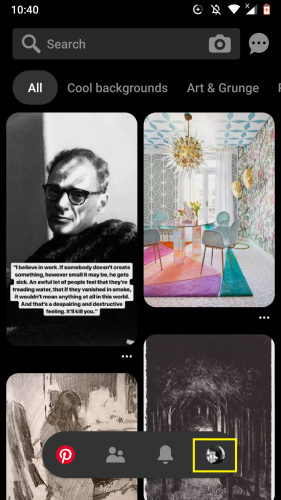 3. Widen profile description and settings by tapping profile image.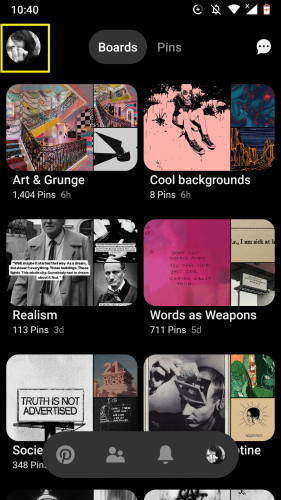 4. Go to your followers.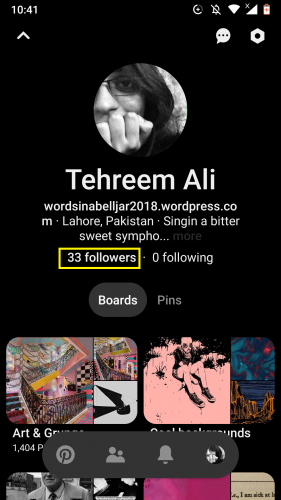 5. Select the profile you wish to block.
6. Tap on block icon on top left corner.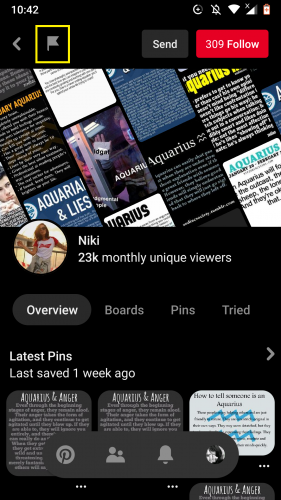 7. Follow the prompt.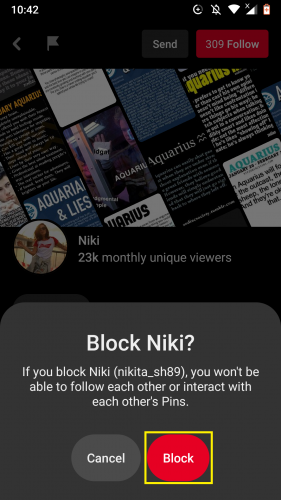 8. Hit Unblock from top right corner to unblock a user.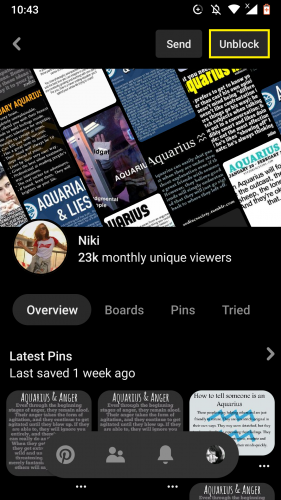 This is how you block someone who has a "popular" profile on Pinterest. That means, they have a huge fan base: lots of followers, following and so forth.
Pinterest displays a user's profile differently when they have a small fan base that is, are not following many profiles nor are being followed by many users. The following method is how you block someone on Pinterest after its latest updates (Android) for such a profile.
How to Block Someone on Pinterest after Latest 2019 Updates (Android) – Method 2
1. Log in > profile > followers.
2. Tap the dots icon to access more options.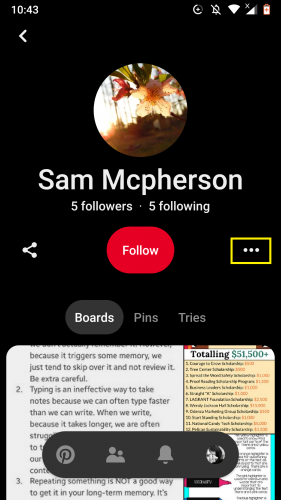 3. Select Block.
4. Unlock by hitting the highlighted button.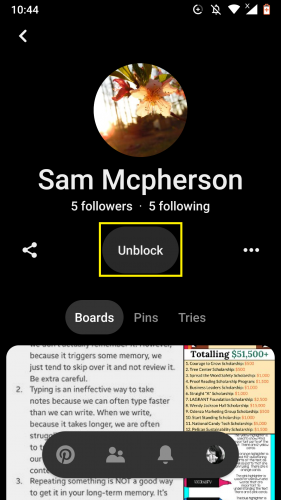 5. You can also unblock by tapping more icon and selecting Unblock.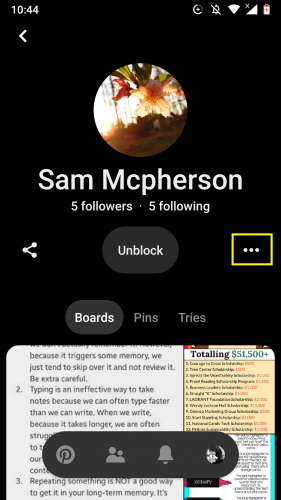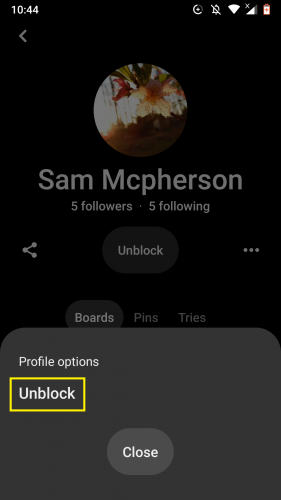 6. Follow the prompt.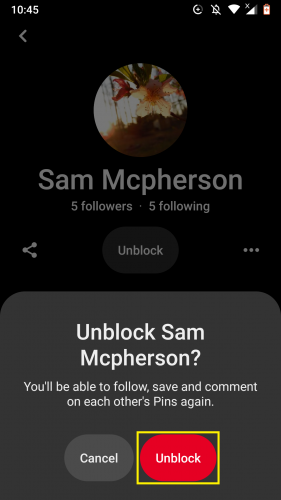 Frequently Asked Questions about Blocking Someone on Pinterest
1. What happens after I block someone on Pinterest?
The blocked user will not be able to follow you, message you or generally interacting with your pins. Blocked users aren't notified they've been blocked, unless they try to interact with you.
2. Will the people I have blocked appear in searches?
Yes. They will still appear in search, feeds and group boards.
3. What happens to pins I have saved from a blocked user?
They will remain on your profile. You'll need to remove them manually, one-by-one.
4. Are there any blocking policies on Pinterest?
Yes. If you're bullied and/or harassed on Pinterest, you should follow Pinterest reporting guidelines. Contact a law enforcement agency if you're concerned about your safety.
5. Is reporting something/someone on Pinterest same as blocking?
No; reporting policies differ slightly.Reporting someone does not necessarily mean you have blocked them, too.
More on Pinterest
If you found this tutorial helpful, you might find these helpful, too:
Order Your Boards on Pinterest
How to Tune Pinterest Home Feed in the Latest 2019 Update
Claim Your Instagram Account on Pinterest