Microsoft Teams is one widely used app right now. People are working in the form of a remote team in this pandemic. Microsoft services have saved us from trouble. MS Teams platform lets you manage teams and collaborate with people in your organization. Here's what's cool about Teams. You can change the theme and change your entire mood of working online. Checkout How to Turn on Dark Mode in MS Teams.
Microsoft Team is an amazing platform for organizing and contacting a team. Teamwork is not easy for a distributed team. Skype and Teamviewer are no more enough given the pervasion of cloud computing. Cloud provides the storage and computing resources to the users. Microsoft Teams is a cloud platform, where you can keep your team together.
Imagine that you're working on a project. A huge project with several different modules. For Example, you are creating software, so you will need a software engineer, a user interface expert, tester, etc. In a nutshell, you need a team of people. This team is, however, codependent on each other for their work. One member needs the work of the other member. While some other member needs work of both of those members. We can say that the team needs to share its general resources such as the memory and even the design tools.
The MS Teams app helps to keep the team together. But while you work long hours on one app. A change of theme can be mood changing. MS Teams allow for many themes. Dark themes are in trend these days.
How to Turn on Dark Mode in MS Teams
1. Go to Teams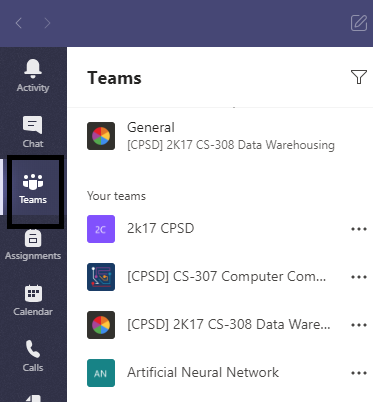 2. Click on settings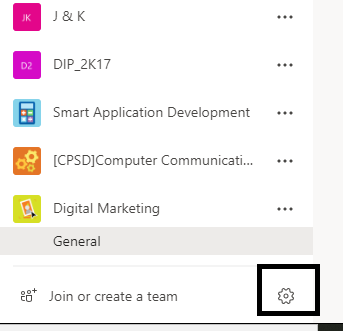 3. Hit switch view.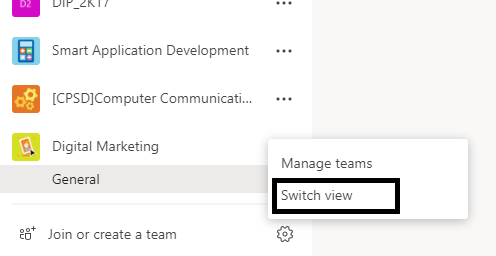 4. Go to General.
5. Select the dark theme. Or any other theme of your choice.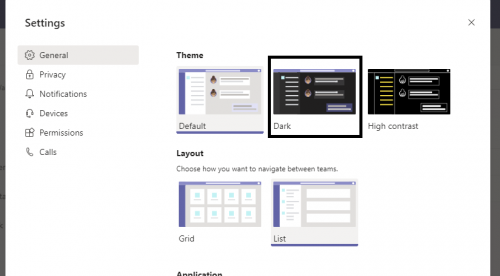 Check out other Tech-Recipes
How to Write in Other Languages in Microsoft Word
Solution to "Someone Keeps Removing Me From MS Teams Meeting"
How to Remove Page Number From the Cover Page in MS Word
Share Screen During MS Teams Meeting
How to Open and Exit the Full Screen Mode in MS Word in Easy Steps