I went to a friend's place. She said she was busy giving a presentation. I went to her room, she was lying down on the bed with the laptop by her side. She wasn't lying she really was giving a presentation. These are just perks of quarantine. Jokes aside, Tech-Recipe has come up with a quick tutorial on How You Can Share Screen During MS Teams Meeting.
During this weird time of our lives, life is restricted to homes. People are conducting everything online. Microsoft Teams is the application of choice for many. Why? Because its simple, elegant and gives all sorts of services. You can make video calls, voice calls, group chats, submit assignments, schedule tasks, etc. This app integrates almost all of Microsoft's individual facilities. Such as Microsoft Sway, Steam, calendar, and many more.
Now let's get to the point. Suppose you are required to give a presentation online. And you are using, you guessed it, MS Teams. How will you do that? Well, during the conference call or even during individual calls, you can share your screen much like Team Viewer and Anydesk.
How to Share Screen During MS Teams Meeting
Step-by-Step Tutorial:
1. Go to MS Teams App
2. Click on the "Share screen" icon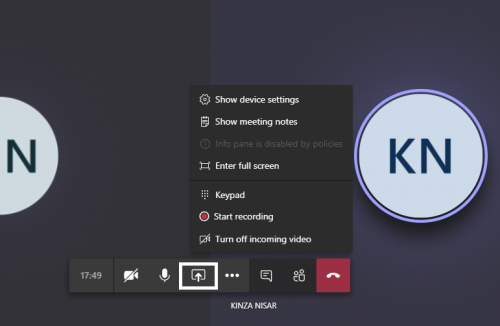 3. Now choose the screen that you want to share. You can choose to show the entire desktop, you can choose from     individual windows that were open at that time, or you can simply directly open your presentation from MS  Powerpoint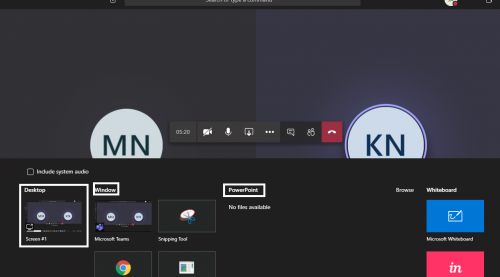 4. Allow the user that you want to give permission to the control.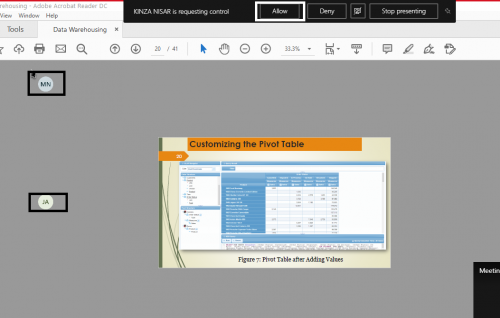 5. You can see, through this tiny icon who is viewing your presentation.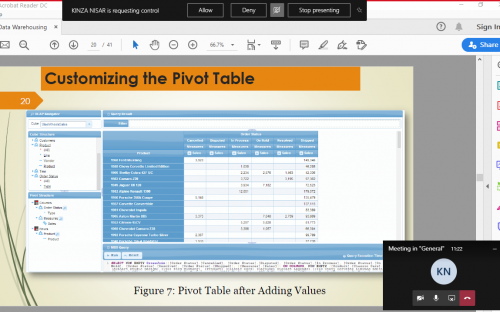 Check out these MS Teams Tech-Recipes
How to Submit Assignments in MS Teams
How to Add Microsoft Planner Tab in Microsoft Teams Project
Make the Most of Microsoft Teams Calendar
How to Start a Conference Call on Microsoft Teams
How to Use Microsoft Teams ( Part I )
Start a Project on Microsoft Teams