Microsoft Edge users can also change their search engine from default to whichever they like. For example, as a Microsoft edge user, you can change your search engine from Google to Yahoo or probably Bing. This article will teach you how to Change Microsoft Edge search engine.
Why would you want to change your search engine?
Most people change their search engines simply because of the user interface, but personally, I only change my search engine from default to some other search engine for fun sake or maybe because I want to see different search results. Google and Bing might have the same websites on 1st-page ranking for a particular keyword you searched, for example "where to buy burger" But they won't have the same search results. Search engines have different algorithms that make certain web pages or websites rank.
Microsoft Edge uses Bing as the default search engine, this is because Microsoft owns both Bing and Edge browser.
I hope I am not going in too deep. It almost seems like I want to talk about Search Engine Optimization. LOL
Okay, back to the post for today "How to change Microsoft edge search engine". Maybe you want to experience or see results from a different search Engine. Or maybe you have been using Google search all your life and have never tried out Bing and Yahoo. Whatever the case may be;
Here's how to change Microsoft Edge search engine.
How to Change Microsoft Edge Search Engine
1. Open Microsoft Edge.
2. Click on the utility icon at the top right (3 dots).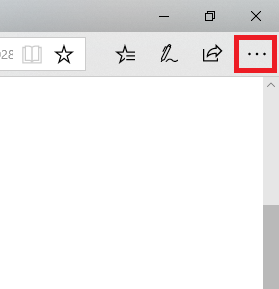 3. Scroll down and tap on settings.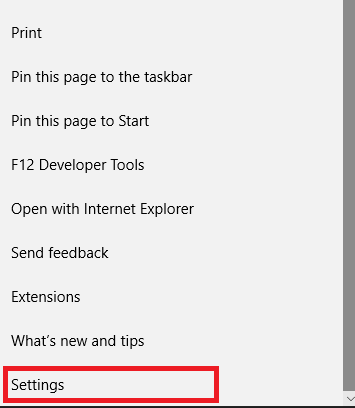 4. Scroll down and click on Advanced settings.
5. Scroll down till you see search in the address bar with.
6. Click on change search engine.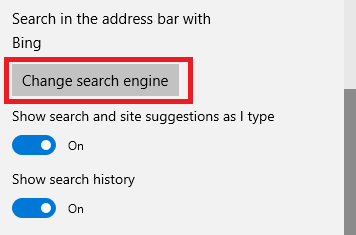 7. Choose from the list of search engines.
Note: If you don't see your desired search engine on the list, you must that visit the search engine's website in Microsoft Edge.
8. After you must have selected your desired search engine, click on set as default.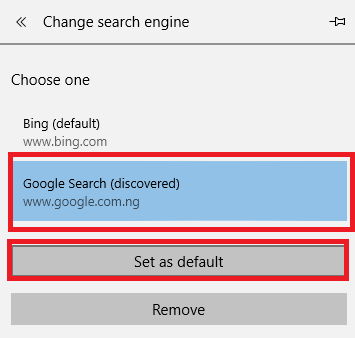 That's a wrap, That's basically how to change Edge's default search engine to any search engine of your choice. As you can see the steps listed in this article are quite simple to follow. If you encounter any issues or challenges while trying any of the steps in this article, contact me by dropping a comment in the comment section and I will assist you with immediate effect.
Thanks for stopping by to read. I hope you enjoyed reading this article as much as I enjoyed writing.
Frequently Asked Questions And Answers
Q: My preferred search engine doesn't show up in the list of search engines, what do I do?
A: You must ensure that your preferred search engine uses OpenSearch technology and allow publishing of search results in a format suitable for syndication and aggregation. Search engines such as Google and Yahoo use OpenSearch technology.
Q: How do I change my search engine back to default?
A: Follow the steps listed in the how-to section and select bing as your preferred search engine.
Here are some related links, you should check them out.
How To Add Website To Microsoft Edge Reading List
How To Open Internet Explorer On Microsoft Edge
How To Browse InPrivate in Microsoft Edge
How to make Web Note with Microsoft Edge