Upon installation to your phone, Instagram's language is set English by default. If you prefer to use a language other than English, then you can change Instagram's language through the Settings. This article will detail each step with a screenshot so you can easily change Instagram language.
Are you one of the people who just has installed the Instagram app on their iPhones? If you're a beginner, you might think how time-consuming to learn the app. We know, we've also been there before. In the process of exploring the app, it's best that you are familiar with the language that the app is using. The Instagram commonly use the English language as default. Changing this to your native and own dialect will help you a lot. This article will teach you how to change your Instagram language using your iPhone.
How to Change Instagram Language
The next steps will teach you how to change Instagram language using an iPhone. If you are using a device other than an iPhone, the steps should be similar.
1. Open your Instagram app.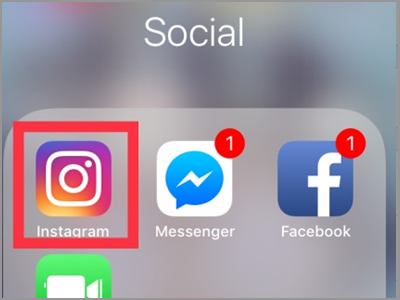 2. If you're automatically signed in into your account, you should be on your Home screen. Otherwise, you will be asked to enter your username and password to log in. On your Home screen, you will see your news feed. The stories and posts of the people you follow are located in this area. Tap the icon in the bottom right corner.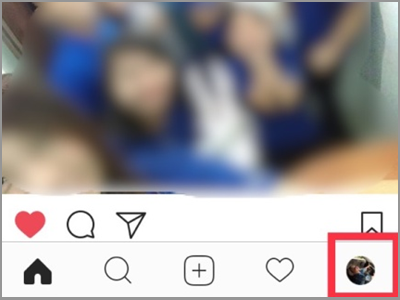 3. Press the gear button next to your Edit Profile tab. This will lead you to more options for your Instagram interface.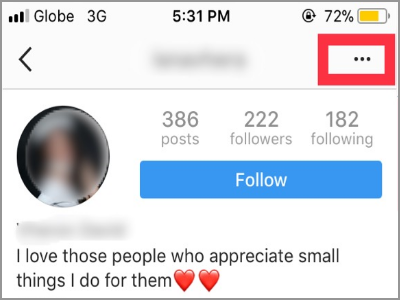 4. Scroll down and search for the Language option under Settings. Tap it.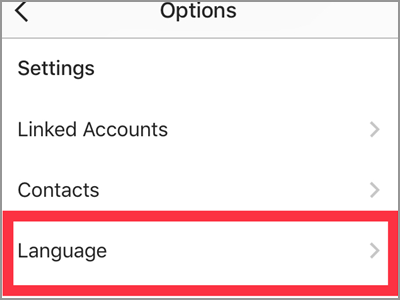 5. Select which language you prefer to use. All you have to do is tap your preferred language. On the previous screen, you will notice how every language was written. The Instagram used the country's native letters and International name. Which make it easy to understand if you happened to choose a wrong one.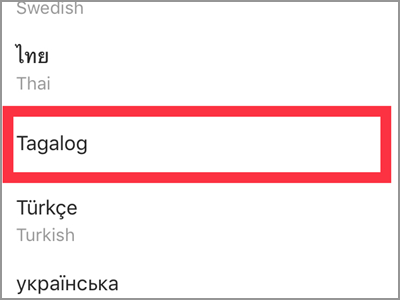 6. Confirm changing your language by tapping the Change button on the pop-up window.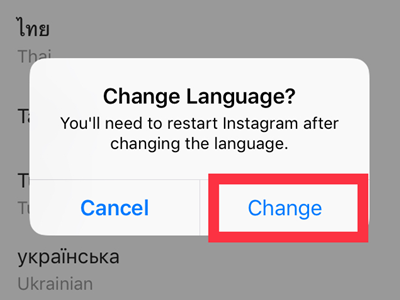 7. Close your Instagram app. Clear your tab to fully restart the app. Then when you come back, your Instagram language setting is ready! See the difference for yourself.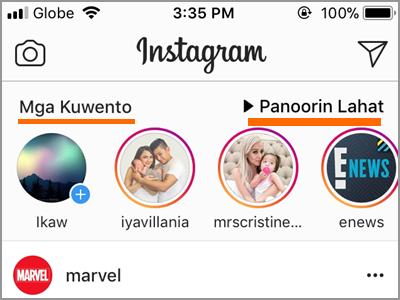 Frequently Asked Questions
Q: I have multiple accounts on my iPhone's Instagram app. If I change the language for one of them, do this apply to all?
A: Keep in mind that changing your language in Instagram is equivalent to changing the whole language for the app. It doesn't matter if you use it in one account alone. On the other hand, you can take this as an advantage. Changing your language for all your account won't be a hassle.
Q: I can't see my native language. Is there any other option?
A: As of this time, the latest version 33.0.0.11.96 has 34 available languages. This includes Deutsch (German), Finnish, Indonesian, Italian, Turkish, and Chinese (Simplified and Traditional). If you can't find your dialect, you can choose to use the universal language which is English. It's the best choice since it can be understood by most people all around the world.
Q: The language I chose didn't take effect. What can I do?
A: Your chosen language should appear immediately after starting up your Instagram app. Keep in mind that you should use the latest Instagram version to fully apply this features. If not, delete your current app and reinstall it. But if this problem still occurs, try to restart your iPhone and open your Instagram app again.
Q: I open my Instagram account on the website, but it doesn't change the language I set-up on my iPhone.
A: Remember that you only change the language on your Instagram app installed on your iPhone. Thus, it will only be available on your iPhone alone. However, you can also change your Instagram language on the website. Go to your profile. Then on the bottom part of your screen, you'll see the Language option. Click it and choose a language.
You just learned how to change Instagram language. We hope that this article helped you have a better Instagram experience overall. If you have questions about any of the steps above, let us know in the comments.
If you liked this article, then these related topics might interest you, too:
How to Change Languages on Facebook
Windows Phone 8: Change Language
Windows 10: Change or Add Another Language
Windows 7: Show or hide the Language bar
How Do I Change the Language on iPhone from Any Language
How Do I Write a Facebook Post in Multiple Languages on My Page?
Word: Proofing a Document in Another Language