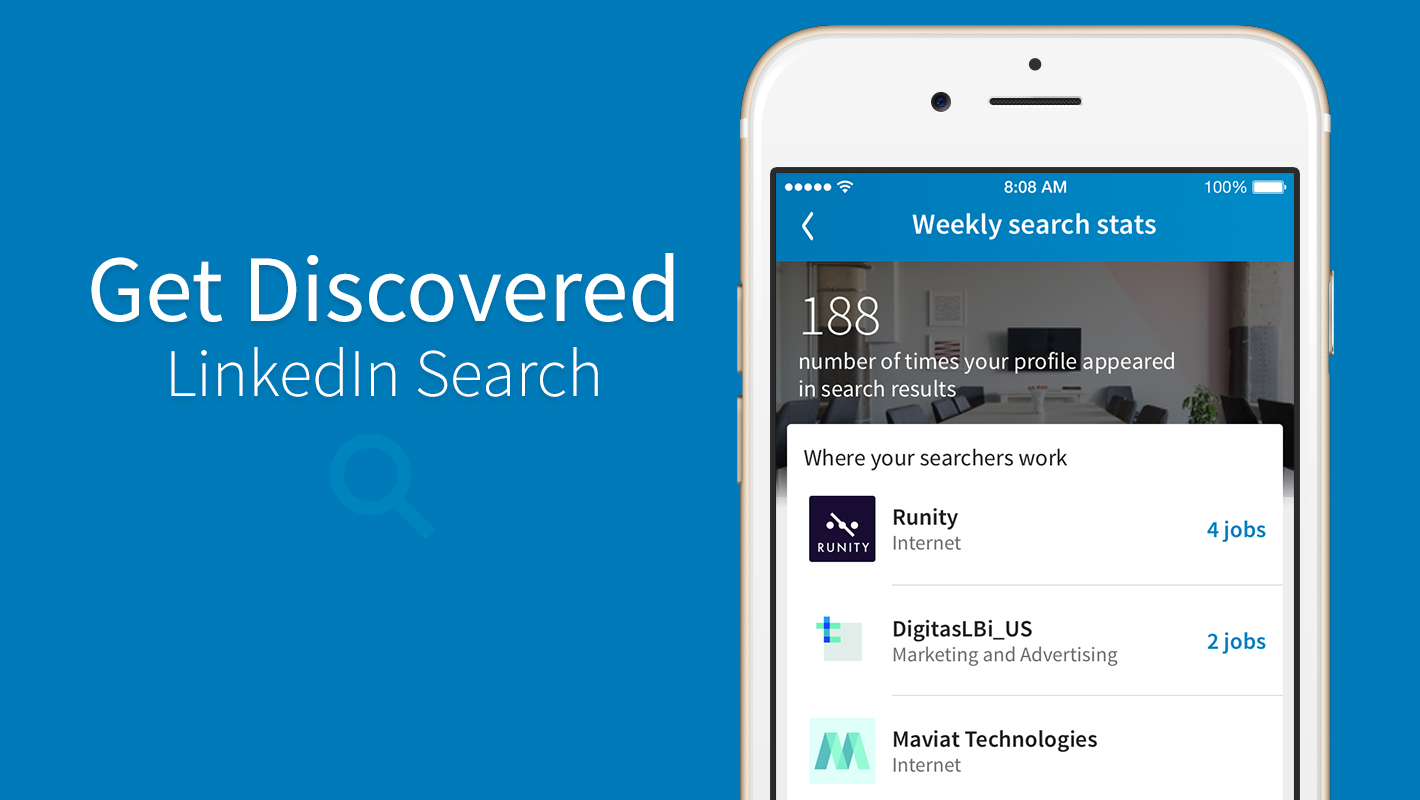 Clearing a search history can be useful sometimes, especially if you have privacy concerns or are simply too paranoid to leave your search terms hanging in your account. With LinkedIn, you can clear your search history in two ways. One is with the tap of a single button. And the other is a longer route: via your account's privacy settings. In either case, clearing your search history on LinkedIn is simple. Clearing your LinkedIn search history follows the same method in the app as well as the desktop version. However, the methods below have been carried out via the LinkedIn Android app.
Clearing Your LinkedIn Search History – Method 1 – The Shortcut
You can clear your search history on LinkedIn directly from the search bar.
1. Sign in to LinkedIn via the app.
2. Tap on the search bar from the homepage.
3. Hit Clear.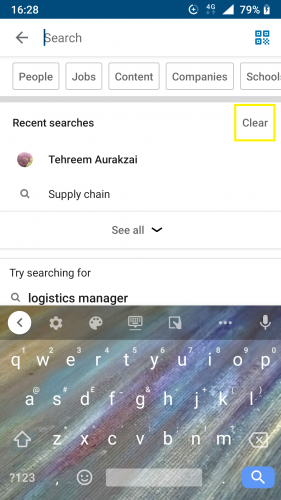 4. Select Clear again from the prompt.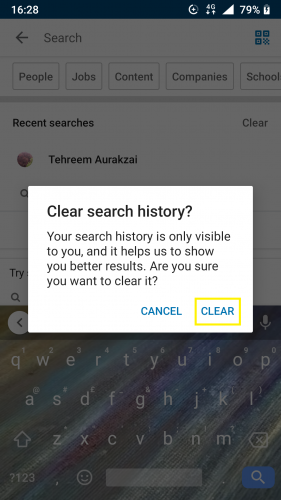 5. Your search history is now clear.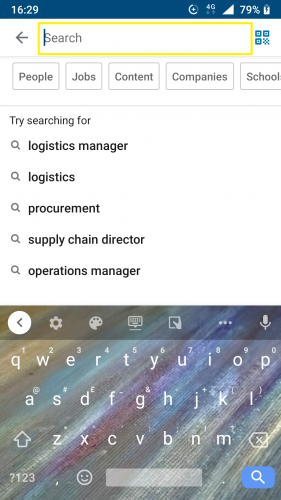 To start a new search, try suggested keywords appearing under 'try searching for.' These keywords are mainly based on the searches you made in the past. You can, of course, make searches based on keywords other than these suggestions.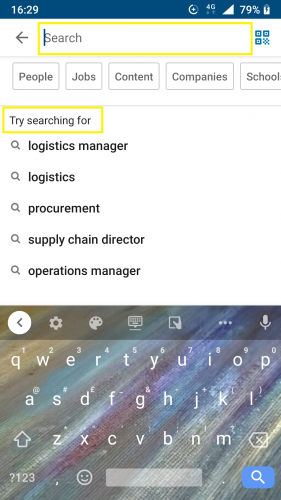 Clearing Your LinkedIn Search History – Method 2
1. From LinkedIn app, go to profile.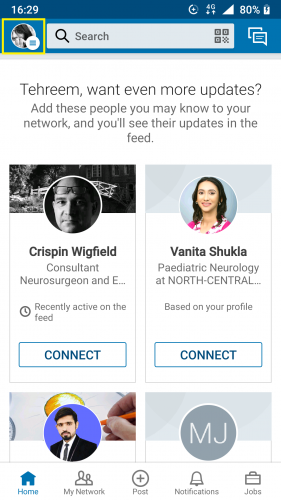 2. And then to Settings.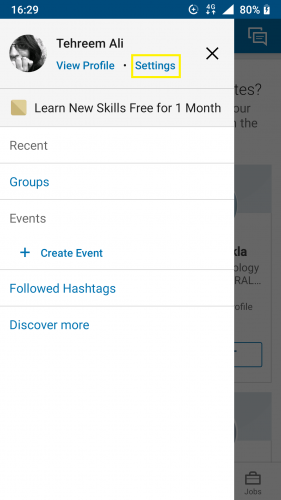 3. Select Privacy settings > Search history.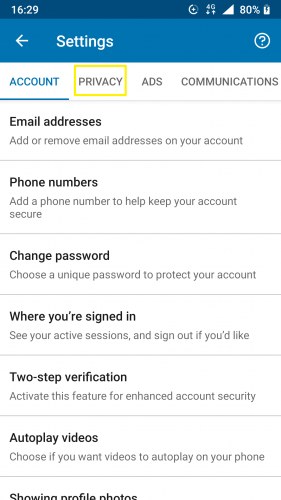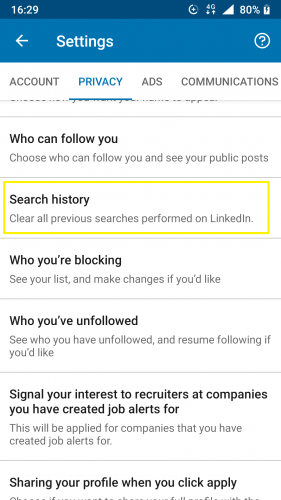 4. Tap on the blue button.
5. And hit Clear.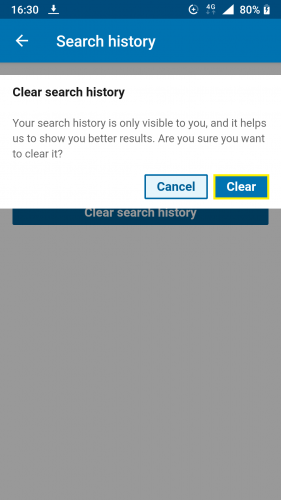 6. Wait for setting to be updated.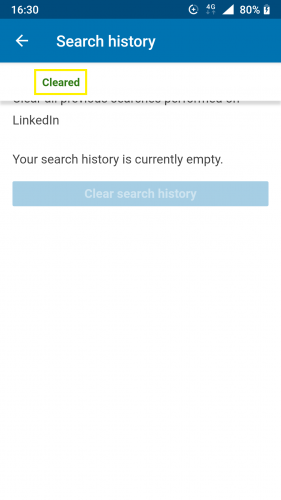 7. Refresh app.
When you open the app again, your search history will have been cleared.
Why You Probably Shouldn't Clear LinkedIn Search History
Even though this is a neat feature to have, it isn't always a good one to opt for. LinkedIn works differently than other similar apps. Consequently, features that are the same in LinkedIn and other platforms might not work in the same way, too. Take, for instance, a clear search history feature. Based on your searches, LinkedIn shows you jobs and connections to connect with. It also filters your feed accordingly, so it becomes easier for you to find a job/company you like.
Clearing your searches would mean having to set those preferences from scratch. And that means carrying out the same searches all over again.
If you are a devout and professional job hunter on LinkedIn more so than anything, it's best to leave your search history as it is. After all, it isn't like it's visible to anyone but you…so, what's the harm.
Frequently Asked Questions
1. Are users notified when I search for their profiles?
If you're viewing in private mode then no. Otherwise, yes.
2. Are companies notified when I search for them?
The same rule applies here as above.
3. Are hashtags I've searched for also cleared by removing search history?
Yes, clearing history removes every type of search ever made.
Also, Check Out…