Did you know that WordPress neither has a CEO nor does it have an owner? It also powers a multi-billion dollar economy and is older than both Twitter and Facebook. WordPress has 60 million out of 500 million total blog websites. Ok, now enough with the fact-checking, bear with me to learn about adding Simple and Downloadable Links on WordPress.
If you are a WordPress blogger, then there's a list of things that you do while writing a blog on WordPress editor. You can change the font, add customized CSS links, You can attach pictures, even galleries of pictures. Then on WordPress, there are plugins about SEO and Readability that you can add. In fact, there are more than 50,000 WordPress plugins.
The most important feature of a good WordPress blog/ website is the backlinking. A "backlink" is one of the most used words in the world of search engine optimization (SEO). When a webpage links to any other page, it's called a backlink. In the past, backlinks were the major metric for the ranking of a webpage. Backlinks help in getting better search engine rankings. The more pages backlink to your webpage, the higher you are in the sight of google ratings.
Let's get straight to the point. How do you add links and downloadable links to your WordPress article?
How to Add Simple and Downloadable Links on WordPress
Step-by-Step Tutorial
Write your article on the WordPress editor.
To add website links
1. Click on the attachment link on the top.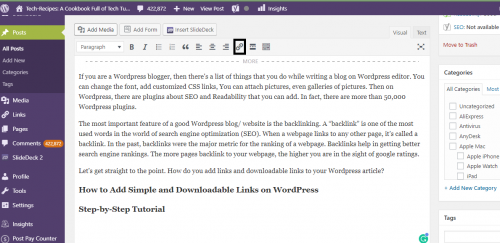 2. Click on the settings icon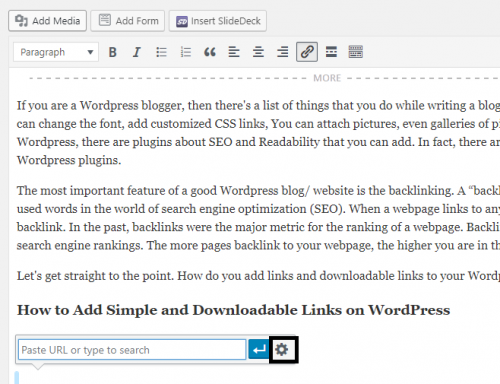 3. Select the link that you want to attach.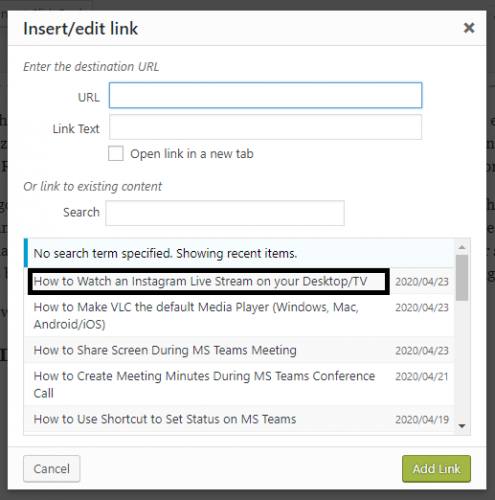 4. If you want to the user to click on the link and you want the link to open in a new tab then click on "OPEN LINK  IN NEW TAB". Now click on "Add link"
To add downloadable links
1. Click on "Add media".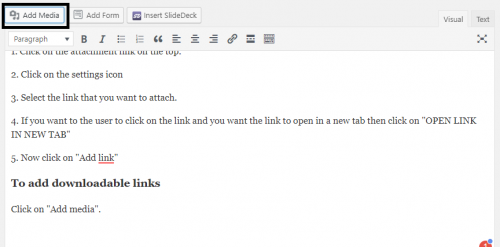 2. Hit "Upload files"

3. Click on "Select files"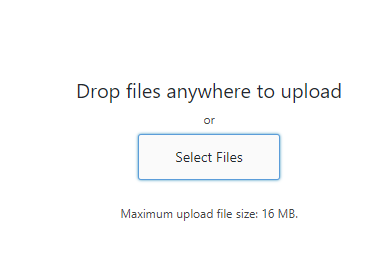 4. Click on "link to", "media files". Hit "Post"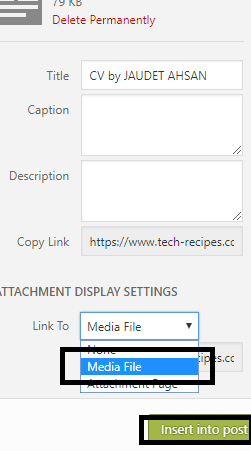 That's all folks.
Check out these WordPress tech-recipes.
How to Restore a WORDPRESS Post If You Accidentally Hit Update
How to Change a WordPress Blog Address
WordPress: How to Restore Your Website from a Backup
A Newbie's Guide to WordPress Hosting Options