WordPress is by far the most popular content management system on the market, beloved by both new bloggers and well established e-commerce providers. With a wide array of plug-ins, unlimited customization options, ease of operation, and a high level of support, it is easy to see why so many businesses and bloggers turn to WordPress hosting.
While many people start their websites using WordPress.com (the company's free hosting and content management system), those who are serious about their site as a business generally shift to WordPress.org, a paid version of the platform. With the paid version, you have the option of selecting your own website host while still using the WordPress tools. This is not always as simple as selecting the cheapest hosting, though. You need to choose the hosting option that will not only keep your site running smoothly, but will also be secure, reliable, and offer the support you need.
First Things First: Shared, VPS, or Private Host?

The vast majority of websites are hosted via the cloud. Few bloggers or small businesses have the space, equipment, or knowledge to set up servers in their offices. Therefore, they choose a cloud server hosting option. The first step is to understand the three different types of cloud hosts: shared, virtual private server (VPS), or private.
Shared hosting is just what it sounds like: Your website shares space on a server with other websites. Some liken it to public transportation. It is usually inexpensive and will certainly get you where you need to be. However, it can also be crowded, and you never really know who else is sharing the space with you. The primary benefit of shared hosting is that it is inexpensive, making it a reasonable choice for a blogger or someone who is making a website for fun or as a hobby and who does not really expect to make a lot of money from the site. Shared hosting generally means that the host will place ads on your site, but for a cheap and easy solution, shared hosting is a viable option.
VPS hosting is like shared hosting, but on another level. If shared hosting is like taking the subway, VPS is a bit like taking an Uber ride. Although you do not own the car, you have control over where you go, and you can determine exactly when and where you are picked up and dropped off. With VPS, you own space on a server and have complete control over the setup and maintenance of that space. The overall computing resources of the server are shared among all of the sites that are using it, but your space and usage capabilities are exclusive to you. VPS is easily scalable, affordable, and often ideal for small to mid-size businesses.
Private hosting, also known as dedicated hosting, is like owning your own car. You have complete control over where the car can go, who can ride in it, and what it looks like. However, you also have to maintain it and pay all expenses associated with it. The same goes for dedicated hosting. With a private or dedicated host, your site is the only one on the server, and you have total control over it and are responsible for its maintenance. This is generally the most expensive option, but it is often necessary if you collect and/or store protected information, such as personal medical or financial data.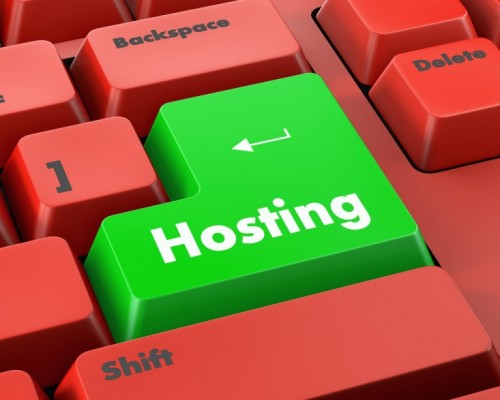 Other Considerations
Once you have determined which type of cloud hosting works best for your WordPress site, you still need to consider a few other points:
1.Compatibility with the WordPress platform: This is mostly for shared or VPS hosting, but you need to ensure that the host can support MySQL 5.0 or higher or PHP 5.2.4 or higher. In some cases, you may find hosting services that will allow you to transfer an existing WordPress site with just a few clicks.
2.Acceptable Uptime: Anything less than 99.6 percent uptime is not acceptable. The longer or more often your site is down, the more likely it is you will lose traffic.
3.Acceptable Speed: Shared hosting often leads to slow speeds, as traffic directs toward all of the sites on the server. Users tend to be impatient, so if site speed on a shared host is too slow, look into other options.
4.Support: If you are new to WordPress and site hosting, you want to work with a provider who will provide the support you need, at a price you can afford.
Hosting a WordPress site is not difficult, but you need to make smart decisions from the start to avoid headaches down the road — and when you choose the right hosting option, you can focus on the more important business of making money.