You can backup your WordPress database directly from the admin panel of your website without having to rely on phpMyAdmin.
Recently our main tech guy at work left, and I was left with the task of moving our WP website to a new server. I was not able to access the database because the only password I had was for the WP backend. Luckily, there is an excellent plugin that lets me backup my WP DB directly to my hard drive from the WordPress control panel.
1) Install the plugin through your WP backend: WordPress Database Backup. Alternatively, you can manually install by downloading from the WordPress plugin directory.

2) Once you activate the plugin, open it's settings screen. To get here, go to Tools -> Backup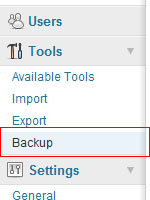 3) A list of all the tables will show up. By default they will all export. They are any that you do not need to backup, check off the check-boxes to exclude those specific tables. Keep in mind your DB may have more tables then mine.
4) Next select your backup options. You can have the backup saved to a folder on the server, backup straight to your computer, or have the db emailed to you. I personally like to save mine straight to my desktop.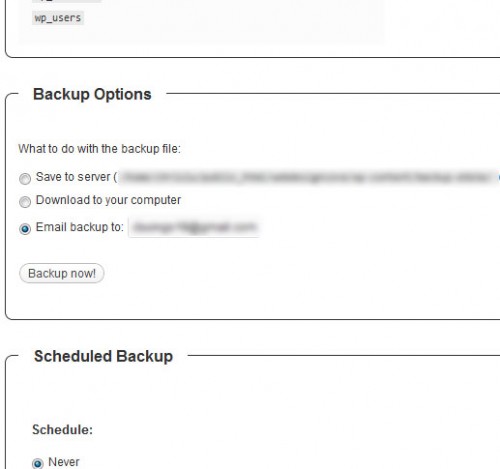 5) Check off the corresponding box and click "Backup Now!" Your DB will start to backup as shown by a progress bar at the top of the page. Let it reach 100% before closing the window. If you selected the download to computer option, your download will start once it reaches 100%.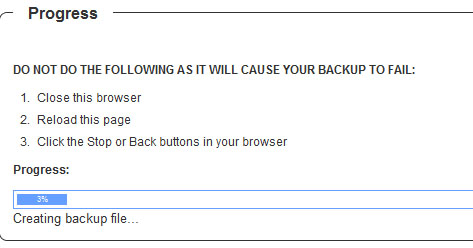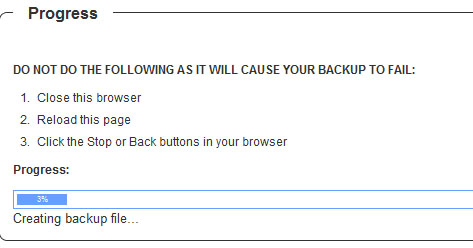 6) You now have your entire database backed up and safe.
Please note that having this plugin installed makes it easy for anybody who gains access to your control panel to download your entire database. To be more secure, just delete the plugin after using.