A lot of social apps and platforms today have the option to keep your email, phone number and other such details private. But did you know that on LinkedIn, you can keep your surname private, too? You'd think that for a platform that's mainly focused on jobs and hence building a strong profile to get the best ones, such a thing wouldn't be likely. But it turns out, it is. However, there are some strings attached to this option. For instance, your LinkedIn connections will still be able to see your surname, but strangers won't be. Below you will find out easy steps for keeping your surname and email private in LinkedIn.
Keeping Your Surname and Email Private in LinkedIn:
The option for keeping your surname as well as email follow the same rules and steps in the LinkedIn app as they do in the desktop version. Here is how you can set your email private on LinkedIn:
Making Your Email Private
1. Go to your LinkedIn profile from homepage.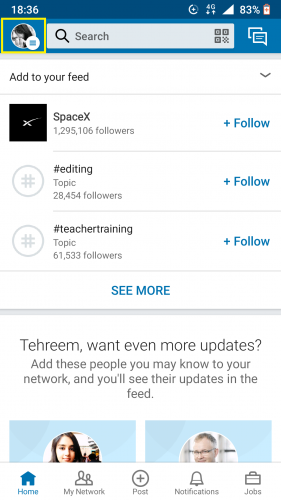 2. Tap on Settings.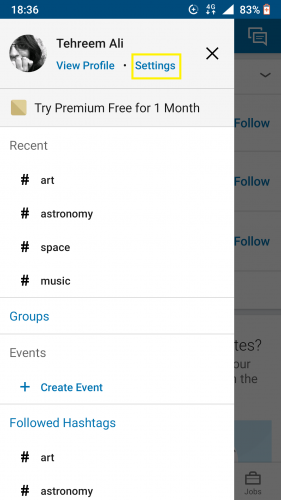 3. Open Privacy.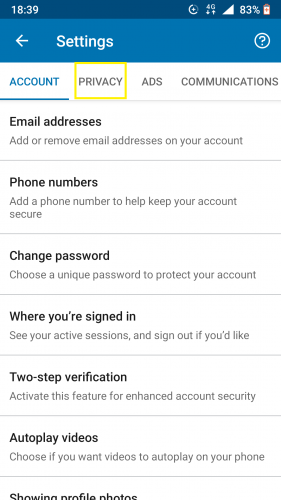 4. Scroll down and select Who can see your email address.
5. Choose the first option from redirected page.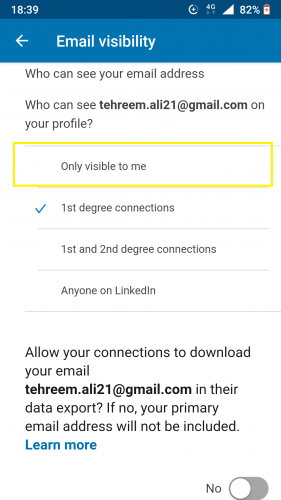 And if not that, you can select any other option from the list that suits you best. But if you aim to keep your email totally private, opt for the first option.
6. Wait for the privacy setting to be saved.
7. Make sure following toggle is automatically turned off.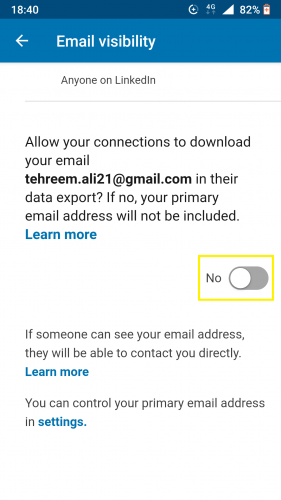 You have now successfully kept your email private in LinkedIn.
Making Your Surname Private
1. Follow steps 1-3 from above.
2. Scroll down and choose Who can see your last name.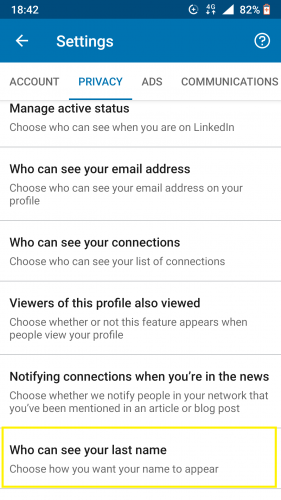 3. Choose option with your surname hidden.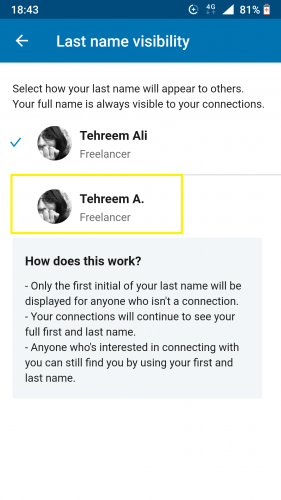 Before proceeding further with this settings, make sure to read How does this work section from the Last name visibility page.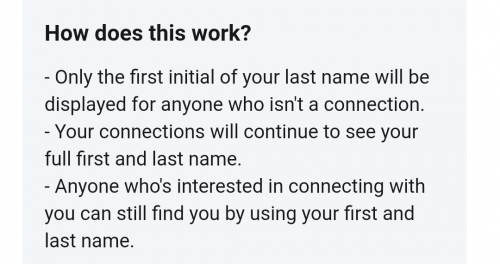 4. Wait for setting to be saved.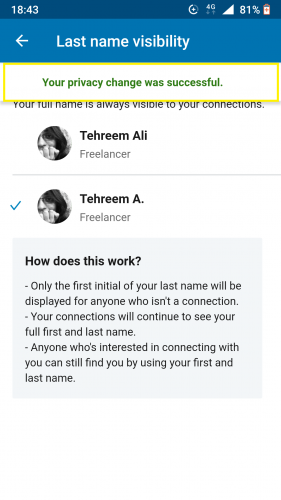 And that was it. Your surname is now private in LinkedIn (given the rest of the conditions, as mentioned in the 'How does this work' section).
Some Pros and Cons
Before keeping your surname and email private in LinkedIn, remember that these are highly important components of your profile. Of who you are. As such, keeping them private might hinder your job acceptance rate on LinkedIn. For instance, some job seekers might have a compulsory step in their job hiring process where they will need to see and/or verify your email address as it appears on LinkedIn.
Furthermore, your surname—more than anything else—helps potential clients, companies and/or other LinkedIn members find you easily. So, removing it might create confusions as to your identity.
Contrarily, if you use LinkedIn not as much for job-related tasks as you do for simple, old-fashioned browsing and posting, it might be okay to keep your email and/or surname private after all.
More on LinkedIn