LinkedIn is perhaps among the safest and most secure social networks to have these days. It cares a lot about your privacy. However, if you still run into some trouble or simply find no need for it anymore—which is highly unlikely in current job seeking and hiring times—it's very easy to delete your LinkedIn account. You can reactivate it instantly, too. After a certain time, reactivation isn't possible though. So, keep on reading to find how you can deactivate and even reactivate your LinkedIn account. Both the Android app and desktop versions are covered for these steps.
How to Deactivate and Reactivate Your LinkedIn Account
Deactivating LinkedIn Account from Android App:
1. Sign in > Profile.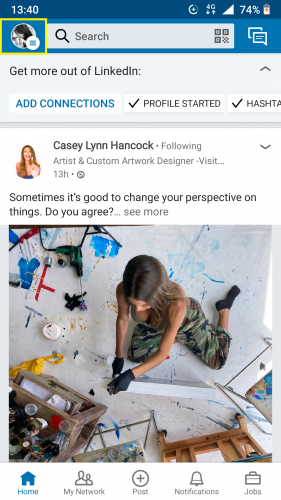 2. Tap on Settings.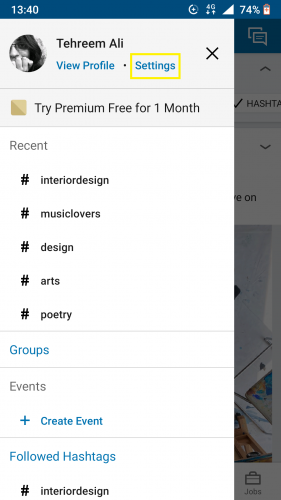 3. Scroll to the end of account section > Close account.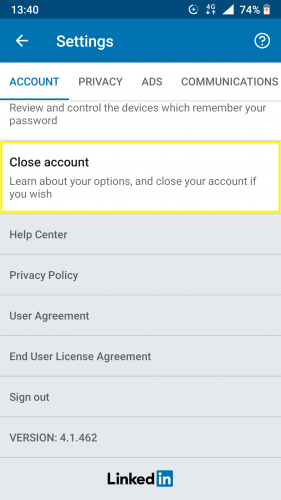 4. Tap on Continue.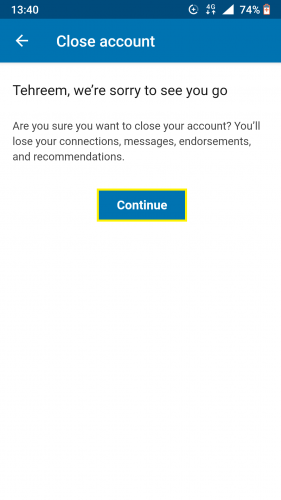 5. Select suitable reason> Next.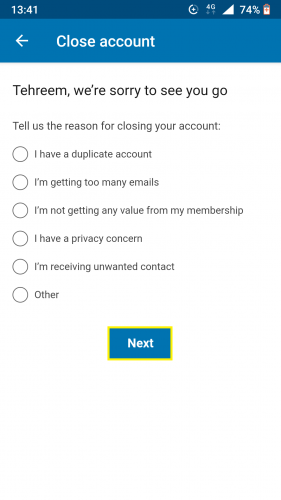 OR
6. If none of the reasons suit you, hit Other> Next.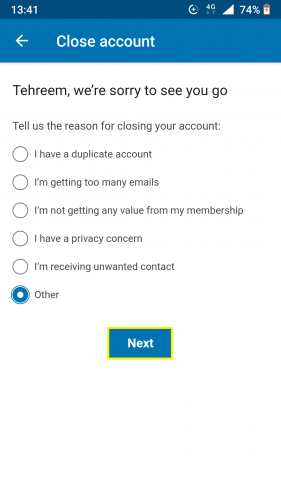 7. Type in your reason for deactivation > Next.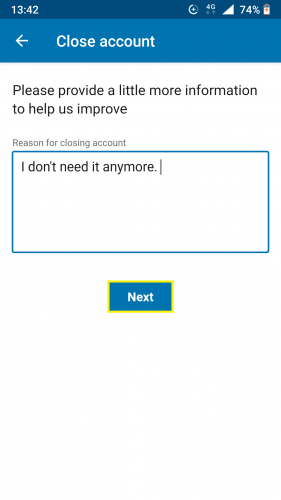 8. Confirm password> turn toggle on/off > Done.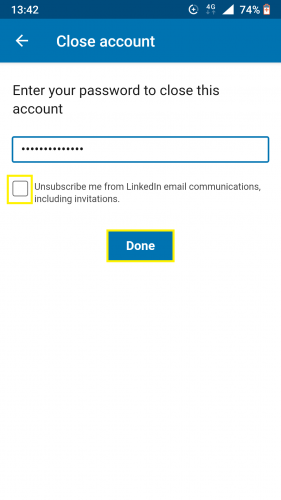 9. Your account is now closed (temporarily).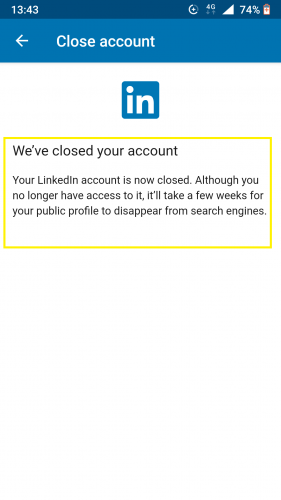 Deactivating LinkedIn Account from Browser:
1. Sign in to LinkedIn via browser.
2. Tap on profile > Settings & Privacy.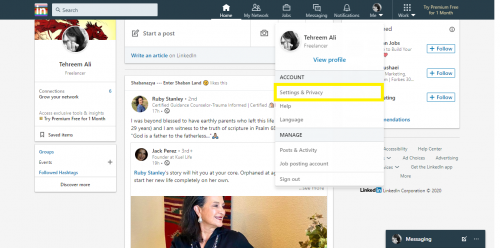 3. Click Account.
4. Scroll to the end of Account management
5. Hit Change.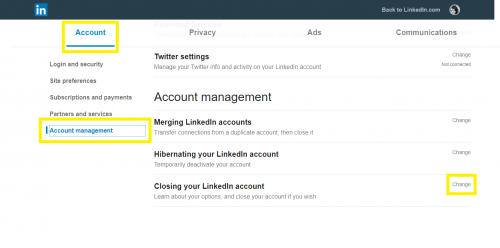 6. Follow steps 3-7 as mentioned above.
Reactivating LinkedIn Account
The method for reactivation can be done through either the desktop version of LinkedIn or via your mobile app. Following is how you can reactivate your deactivated LinkedIn account.
1. Open your email.
2. And access the account closure email.
3. Tap/click Reactivate my account.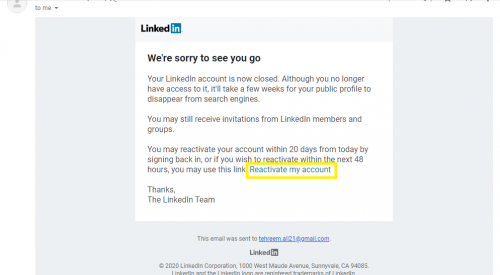 4. Select Yes, reactivate from redirected page.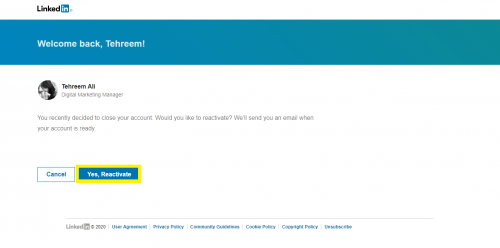 5. Wait for reactivation request to be processed.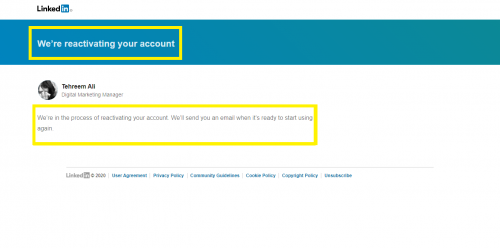 6. Go to your email.
7. Confirm email from account reactivation link just emailed to you.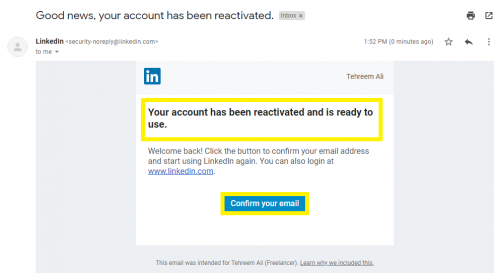 Some Details to Keep in Mind
Even after deactivation, your LinkedIn profile will still be visible to others for some time. That, and in searches, too. When you deactivate your account permanently, it is not removed from the LinkedIn database right away. It takes some time for your account preferences, settings, privacy, data and all those important bits that made up your profile to completely disappear.
But note, your account will only be visible in searches through engines like Google, Yahoo and Bing.
There is no option to temporarily disable your account. It goes straight to deactivation. However, thanks to LinkedIn's reactivation process, you can get a deactivated account back right away by sending reactivation request and logging back in. It is as simply and quick as that.
Frequently Asked Questions
1. How long do I have to reopen my account?
You have to apply for reactivation within 20 days. After 20 days, LinkedIn won't be able to reopen your account. After this duration, you will have to make a new LinkedIn account.
2. What if I had LinkedIn Premium account?
You can opt to deactivate your premium membership and still keep your LinkedIn basic account. The latter will not be deactivated if you close your premium account. Rest assured; none of your account settings and/or data in basic LinkedIn account will be effected in this process.
More on LinkedIn