Yes,  You can now tag someone In Instagram story! Instagram stories finally have something that Snapchat stories lack. At least, Instagram finally comes up with something remotely original.
Instagram has been on a roll in the recent past. Although,  Snapchat introduced the story feature,  it is Instagram who has actually capitalized on it. A lot of recent updates have made Instagram stories much more exciting and engaging. One of these upgrades enables users to tag someone in Instagram story.
This feature will come handy in a variety of ways, for individuals and businesses alike. I've taken full advantage of this feature in recent days. Tagging in normal picture posts was good and everything, but it had become mainstream. When I started tagging my friends in a story post, it made me appear as a big shot. They thought it was some sort of magic trick or something, unaware of how to use this epic feature. So, as I taught them how to "tag someone in Instagram story", I will teach you exactly the same in this simple tutorial. Trust me, it's so simple and won't even take more than three minutes. So, let's get to it, amigos!
How to Tag Someone in Instagram Story Post: With Visual Instructions
1.Open your Instagram account and click the + sign with your profile picture to add a story post.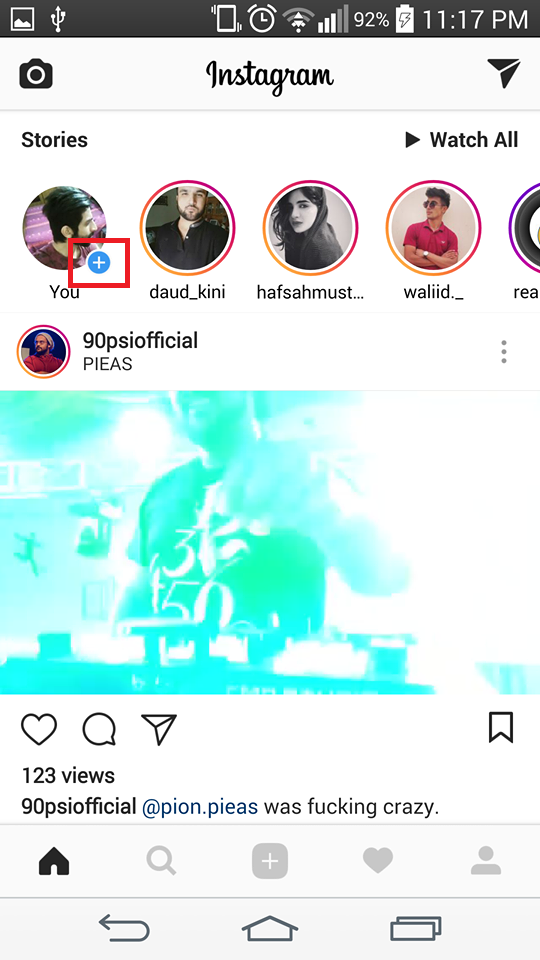 2.Next, Select a photo from your gallery or capture a picture and Click the Aa option on the top right corner.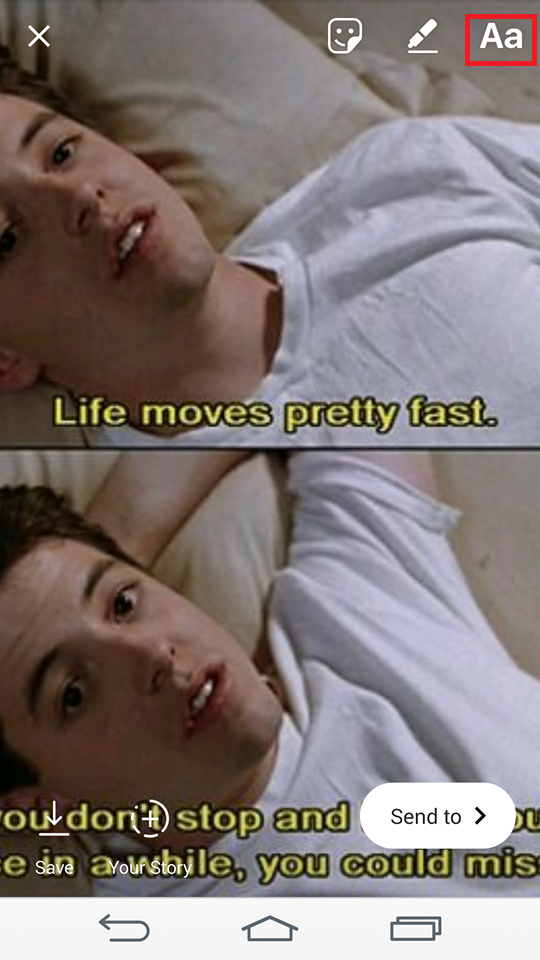 3.Type @name of the person you wish to tag (As you'll start to type their name, a number of relevant choices will automatically pop up, just like they normally do).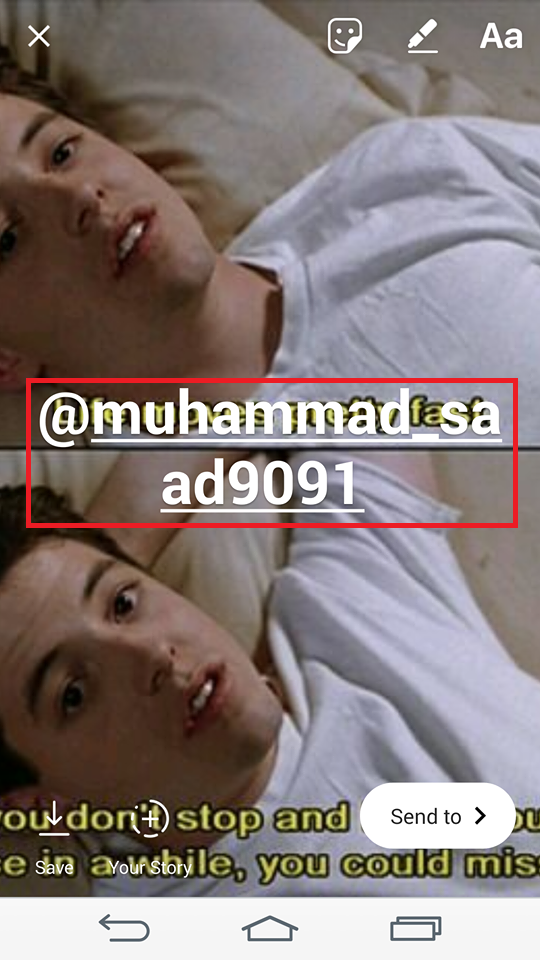 4.Click Done and Save your story post.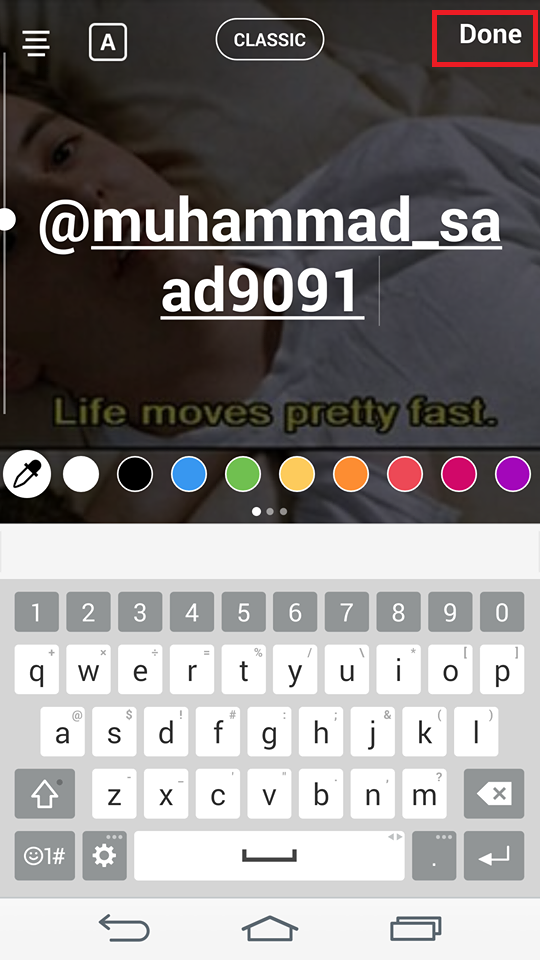 Aftermath of Mentioning Someone in Your Story
After you've finally tagged someone in your tagged someone in your story post, a couple of things happen.
First of all, the user that you tagged gets a prompt notification that he or she has been tagged in your story.
If the tagged person is in your followers list, he'll get a notification along with a preview of your story in the form of a direct message. If he's not following you, he'll first have to accept a message request in order to see the tag.
Keep in mind that tagged story posts won't appear in the tagged photos tab, as they are not photos to begin with.
Lastly, in no circumstance will the tagged person be able to remove the tag from the story. Anyone who sees the tag can click on the tagged persons profile and get to his or her profile from there, so keep this in mind if you're a sucker for privacy.
That's all folks! It's extremely simple to tag someone in your story post. And trust me mentioning someone in a place gives you the edge over others. Most people are just busy living a dreary Instagram life. I mean, if you're going to waste endless hours on a social media application, why not do it right? I sure as hell don't want to be an Instagram illiterate, after all the failures I've faced in my school life. Okay, before this tutorials turns into a personal pathos, let's move on to the FAQ section, where we will clear all confusions regarding this new feature.
Frequently Asked Questions
Are there any features like this one recently rolled out by Instagram?
Yes, certainly! A lot of new features, such as adding links to story posts. Some features are not yet available to the general public, but they'll soon be after the beat testing phase and we'll be doing tutorials on them too so stay tuned.
I'm unable to tag someone in Instagram story, what do I do?
Don't story, there are a lot of fixes you can apply to overcome this minor hiccup. Sometimes, the problem is software related; you might not have updated your app, as this is a relatively new update so, it might not work on an obsolete app. Secondly, don't forget to type an @ before typing the name of the friend you want to tag in the story post. Some people miss this important step and the whole process goes south. Make sure you're vigilant and are able to follow the instructions precisely.
Have any further questions? Don't hesitate to reach out to us. We're here to provide you with best tech-related help on the web. That's what we're renowned for. Also, check out other related articles if this one helped you out. Thank you!