Hidden chats are messages that are not shown on Viber's regular interface. One needs to enter a secret PIN to access chats that are hidden. This article will teach you how to hide Viber chats.
Viber is one of the most popular chat and messaging apps right now. Available for Android, iPhone, and Windows devices, Viber has gained popularity and is now close to the billion-user mark. What makes Viber popular to people is its security and privacy features. You can start a chat that disappears after a chosen period , or have your messages hidden from plain view. If you are one of the users who are concerned about privacy, you can hide Viber chats from your regular chat screen. This article will guide you through the steps to hide Viber chats.
How to Hide Viber Chats
You can go to Chat Info & Settings to keep your Viber messages hidden. Here's how:
1. Open your Viber application. If you don't have one, you can easily download it from your App Store or Google Play Store.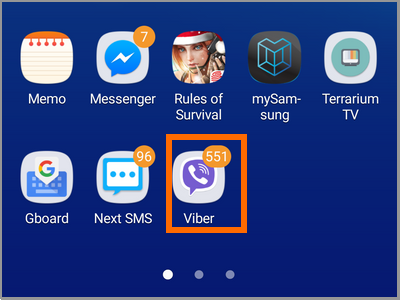 2. Go to your Chats page. From there, choose which conversation you want to hide. Tap it to open.

3. Press the name of the person you have chats with. It's found in the center uppermost part of your screen.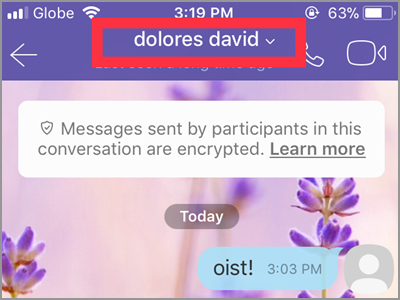 4. A drop-down window containing more options will display. Select the Chat Info & Settings tab.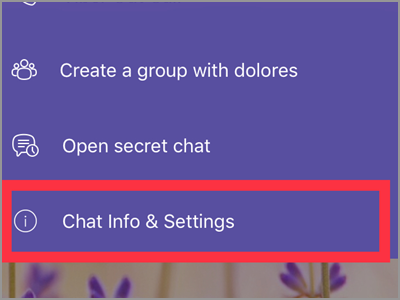 5. Under the Info tab found the Hide this Chat option. Tap it to continue.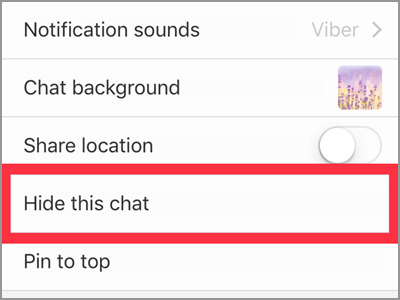 6. You need to set up your PIN to hide and gain access to your Hidden Chats. Tap the blank line under the Set PIN to start creating your PIN.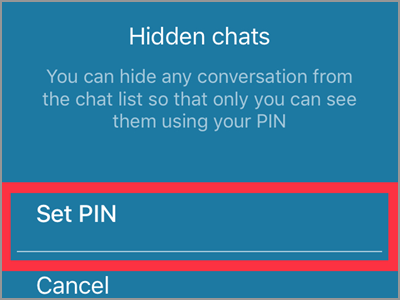 7. Enter your four-digit PIN.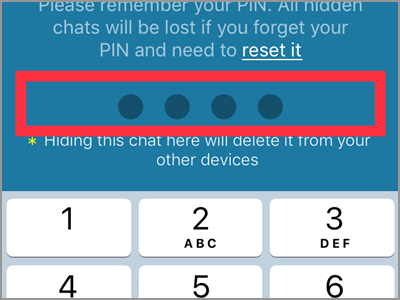 8. After tapping the fourth digit your screen will automatically go to a confirmation page. You just have to re-enter your PIN.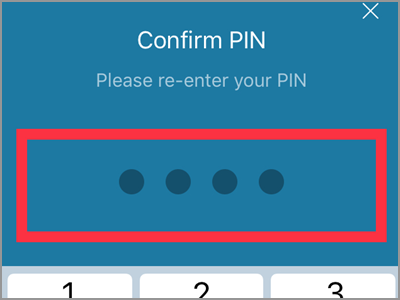 9. For IOS users, an option to use your Touch ID will appear. Click the Yes button if you prefer your registered fingerprint to be your PIN. But for this article, we will be using the four-digit PIN. Thus, tap the No button.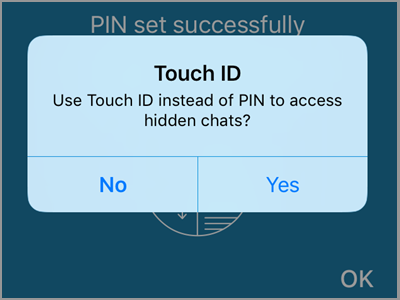 10. You're done! A pop-up window will appear that will tell you that it was successful.
Frequently Asked Questions
Q: I've had hidden chats. Upon adding some more, it didn't work. Is there a limit on how many chats are allowed to hide?
A: As of writing, you can hide as many chats as you want. The problem might be your PIN. Make sure to remember it. As it will not accept different PIN when hiding another conversation. In other words, you cannot use different PIN codes for each chat you want to hide. The PIN is intended for all the hidden chats. Furthermore, it's being used when accessing those hidden messages.
Q: What is the difference between the Hide Chats and Secret Chats?
A: You might get confused about this two features. But they're different. A Secret Chat can be seen on your chat list. You can identify it by the locked icon placed on the chat. Also, message content will disappear at the time the sender sets. While the Hidden Chat will be removed from your chat list. But, the content and messages remained in the chat.
Q: I've already hidden a conversation. Now, I want to use my Touch ID as my PIN. Can I still switch to it? How?
A: If you change your mind when it comes to your PIN, you can always change it. To use your Touch ID go to your settings. First, tap the More option found on the bottom of your screen. Then tap the Settings tab. After that, click the Privacy menu. Next, go to the Hidden Chats. From there, you will see the Access with Touch ID button. Slide left to turn it on. You can also change your PIN if you desire.
Privacy matters. With Viber app, you have good options when it comes to your message privacy. Thus, you must choose wisely, act appropriately, and take precautions accordingly.
You just learned how to hide Viber chats. If you have questions about any of the steps above, let us know in the comments section.
Are you keen on protecting your privacy? These articles will help keep you safe and private on the Internet:
Enhance Your Privacy and Security Settings in Google Chrome
Facebook: Change the Privacy of a Group
YouTube: Change the Privacy of a Video
How to Start a Secret Chat on Viber
How to Stop Auto Download on Viber
How to Mute Viber Chat Groups
Facebook: How to Hide Your Friends List