Hello chrome user, are you dissatisfied with your chrome font? Are you tired of seeing the same font over and over?Or perhaps you love to explore and make sure things fit your taste. Well, you have nothing to worry about because shortly we will show you how to change google chrome font. After reading this article you'll be able to change your Google Chrome font.
First of all, we need to understand some basic things for clarity purpose.
What is Google Chrome?
Chrome is a free internet browser released by Google that enables users to surf the web easily with fewer contingencies. Chrome browser is automatically configured to download and install updates when they're available it also has a lot of exciting features like synchronization with Google accounts, in-browser translation and spell checks, incognito mode.
What is a font?
A font can be defined as a graphical representation of text that may include a different typeface, point size, color, or design.
Some software like Microsoft word, excel, power-point and WordPad programs allow users to change the font used when typing text in the document or spreadsheet. 
Let's move on.
Please read carefully and follow all the steps below.
How to Change Google Chrome font
1. Open your Chrome Browser.
If saved on your desktop then just click on the icon to open it
2. Click on the dotted line(menu button) located at the top-right.
At the top right of your screen just beside the URL (uniform resource locator) dashboard, you would see three dotted lines vertically arranged.
3. Click on settings.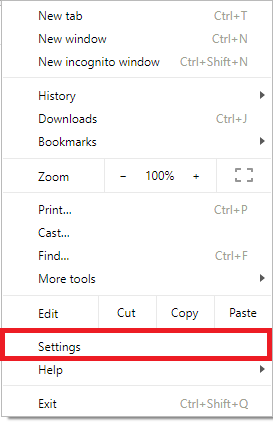 4. Click on customize fonts.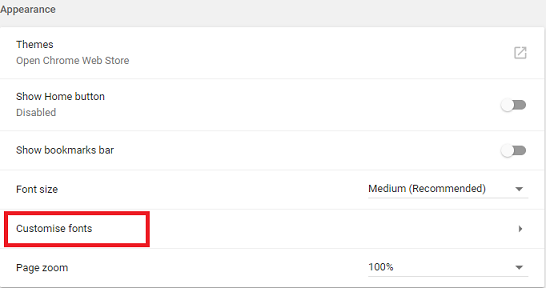 Under the appearance section, you would find themes, show home button, show bookmarks bar, font size and customize font. click on the customize font. Clicking on the customize font option will drop down numerous font editing options for you.
5. Select a font of your choice, edit and restart your browser.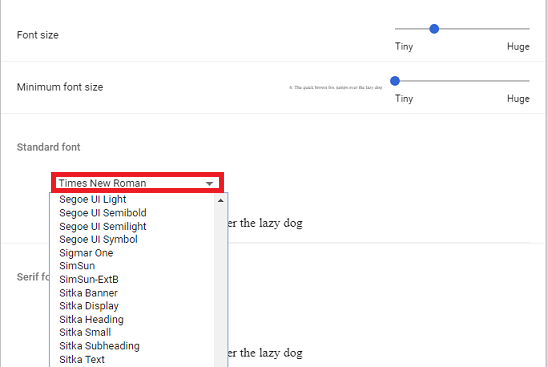 In this section, you have options to increase your font size, and also choose a suitable font you would prefer. You can also click on the advanced font setting for extensions and themes.
We have come to the end of this article on how to change Google Chrome Font. I hope this article has been helpful to you, with all the steps we have listed out I am sure you would find it very easy to change google chrome font. Here at tech-recipes users satisfaction is our top priority. If you encounter any issues or find it difficult to change your Google Chrome font, just drop a comment and a techie will get back to you.
Frequently Asked Questions and Answers
Q: How many times can I change google chrome font?
A: You can change your font as many times as you want. There's is no limit to the number of times.
Q: How can I apply a theme to my chrome browser?
A: You can add a theme by clicking on "Themes" in the Appearance section. You can also download a lovely theme of your choice from chrome web store.