Instagram's two-factor authentication feature adds an extra layer of protection from your account against unauthorized logins. This article will teach you how to get new two-factor authentication codes in Instagram.
Instagram is one of the apps that use Two-Factor Authentication process. When turned on, you will need to input a security code sent to your phone number. The security code is required aside from providing your username and password. If you are unable to receive the SMS code, you can proceed by giving a backup code. If you think that someone knows your codes, you can change and request a new set. Learn how to get backup codes on Instagram.
Instagram Two-Factor Authentication: Get New Codes
Follow the step by step guide listed in this article to know how to use get a new backup code on Instagram.
1. On your Home screen, open your Instagram app.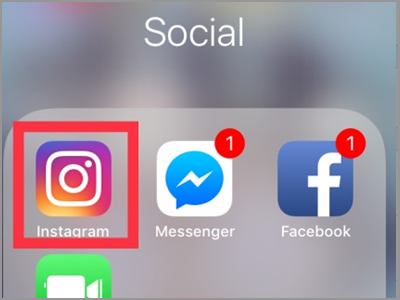 2. Tap the icon in the bottom right corner of your screen. This button is also known as the User Icon which will show you your profile menu.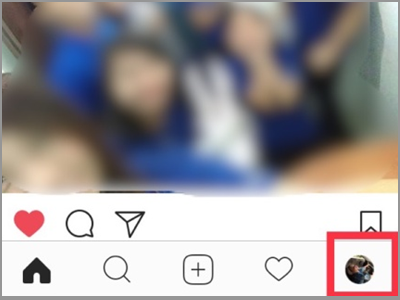 3. Click the Setting icon beside the Edit Profile tab.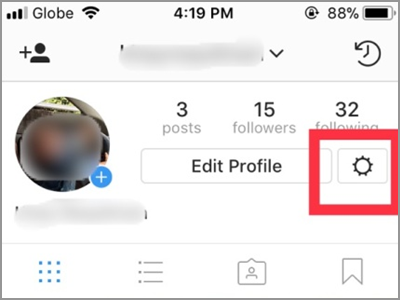 4. Scroll down. Under the Account option, you'll see the Two-Factor Authentication. Tap arrow to go to the next menu.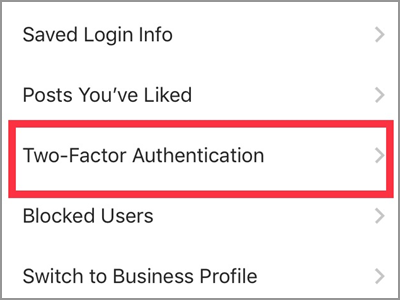 5. Under Backup Access, tap Get Backup Codes.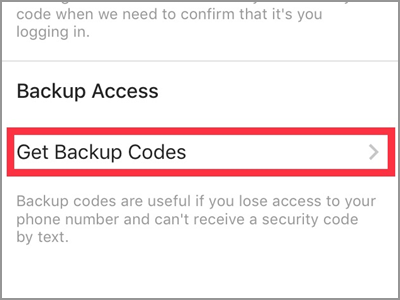 6. The next screen will show you about your backup codes. You can see the five sets of backup codes in the upper part. They're consists of eight digit numbers. Tap the Get New Codes option after the list of backup codes. As soon as you hit the Get New Codes option, the listed backup codes will immediately change. If you're a fast clicker, you might not aware how many codes you've just passed. They will change in a blink of an eye.

Tip: Backup Codes are very useful and valuable. Thus, Instagram recommends to safe keep them properly. You can use its Copy Codes and Take Screenshot features.
Frequently Asked Questions
Q: I forgot where my new codes stored. But I can still remember some of my old codes. Can I still use them?
A: If you can still receive the SMS security code, no need to enter a backup code. Remember that a backup code will only be applied if you didn't receive or can't access your phone. But if you do, you have to put the backup code. If you already requested a new list of backup codes, it will automatically cancel the old codes. Thus, you need to use the provided new batch of security codes. Inactive backup codes won't work on your authentication login process. That's why it's suggested to Copy Codes or Take Screenshot after generating your backup codes.
Q: I'm manually copying my codes. How do the Copy Codes and the Take Screenshot work?
A: Instagram knows the importance of backup codes. That's why it make sure you keep them as soon as you get them. The Copy Codes simply copy your backup codes to your clipboard. To properly save and able to store them, you can paste them on your notes, calendar, reminder or in any other app. While the Take Screenshot works likewise as your phone screenshot does. Also, it directly saves the captured image in your camera roll. With this, you'll never have a reason to not keep or store your codes.
Q: I have more than one Instagram account. Can I use a single phone number for them?
A: Keep in mind that the two-factor authentication process works with your phone number verified. This number will be associated with a single Instagram account. You can register the number for all the accounts. But only one Instagram account will be able to use it for the authentication process.
If you're having a hard time collecting and managing your backup codes and authentication process, be glad. It also means that anyone with a not-so-good intention with your account will be in the same shoe. This is much better than taking your safety and security at risk. Besides, it's free!
You just learned how to get new two-factor authentication codes in Instagram. We hoped that this article will help you keep your Instagram account more secure. If you have questions about any of the steps, let us know in the comments.