Today's cookie is already cooked. So to say, today's topic is going to be centered on a topic that has been giving millions of people difficulties. Today's tech-recipe will be focusing on "how to send big files over Gmail".

An email was not designed for sending large records, and almost all mail servers will allow attachments of 10 MB. Yahoo and Gmail will enable up to 20 MB, however, when you've got a huge electronic mail to ship, equivalent to a gaggle of portraits, video files or different enormous attachments, the e-mail will not go through. There are various methods to send big files over Gmail.
How to Send Big Files Over Gmail
Process one of three – Compressing your documents
1. Study the various zip programs which are available. Most modern-day working programs have an archiving utility built in. There are also many other applications that can be downloaded free of charge or relatively low rate. Have a seem at PentaZip, PicoZip, PKZIP, PowerArchiver, StuffIt, and WinZip.
2. Install the chosen utility (WINRAR) on your computer.
3. Create a zip file by way of proper clicking the file, and click on"Add to Zip file" or "Add to Archive".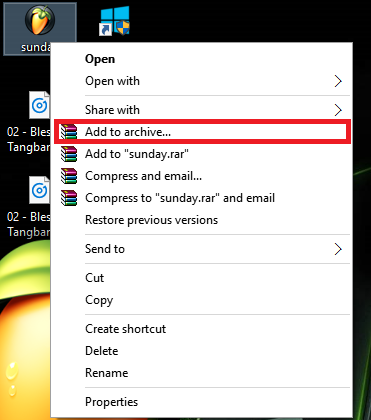 4. Open an email, click on "insert" or "attach", depending on your software, browse for the zip file and double-click on it to load the selected file.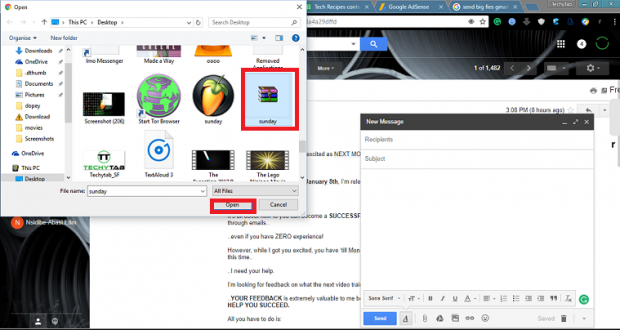 The recipient needs to have a utility on his pc to"Unzip" the file. This capability comes with the latest versions of windows.
Method Two of three – Splitting the documents into Manageable Sizes.
You can Split the file up into smaller records by using WinRar, a utility that the recipient also has to have on his laptop to become a member of the documents together once more. This software can also compress documents like a zipper application.
How to do this > Install the WinRar software on your pc. > Open the software. >  Select the file you want to compress or split up and click"Add to Archive". Choose the dimensions of every "Rar" file you wish to have to become with. A drop-down menu will provide you with picks. > Click on "ok" and stay up for the method to entire. WinRar will position the brand new files in the same folder as your normal file. > Open your electronic mail software and insert or connect the separate Rar documents, being cautious to keep the whole in every email to under the dimensions accredited by means of your email supplier (quite often 10MB).
Procedure Three of Three  – Sharing records using Dropbox
Sign up for Dropbox.com, You will be able to use  2GB of space without spending a dime. Run the Dropbox installation to get Dropbox installed. Upload your files to Dropbox utilizing both the Dropbox.Com or the Dropbox folder on your pc. Finally, Use the sharing feature on Dropbox to share the file with anyone.
Conclusion
And guys there you have it. Of all the methods listed, The best method or procedure for me is the dropbox method. It is easy to achieve. You can even send someone a file of 1gb via Gmail using this method. Thanks for stopping by to read, if you loved this article kindly use our share buttons to spread the word.