Gmail has gained enormous popularity, gathering the vote of confidence of users around the globe. Although, using this emailing service is a breeze, there are still some things that confound people now and then. One thing that frustrates them a lot is the arduous task of logging out of the Gmail App on their phones, which isn't hard at all, in my opinion. Of course, if you're going to waste long hours, frisking through the application, having no clue as to what to look for, you're bound to complicate stuff. Worry no more! In this tutorial, I'm going to show you the easiest way to logout from Gmail app on your Android device.

There are a lot for similar guides on the internet, but most of them are poorly crafted, tedious or don't provide a working solution. I felt a pressing need for a tech-solution on this topic, which was not only to-the-point, but also easy to follow. Hence, I put together this one. Let's get started.
Step-By-Step: How to Logout from Gmail App
1.First of all, locate the Settings app on your Android device and open it, without a moment's hesitation.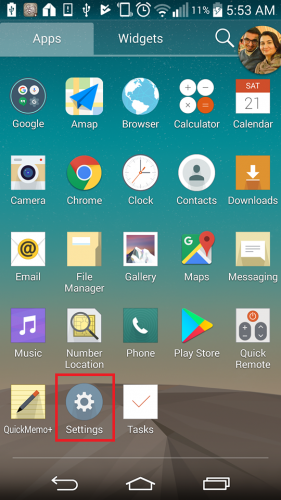 2. Locate and click the Accounts and Sync option. A list of accounts will be listed. Select Google.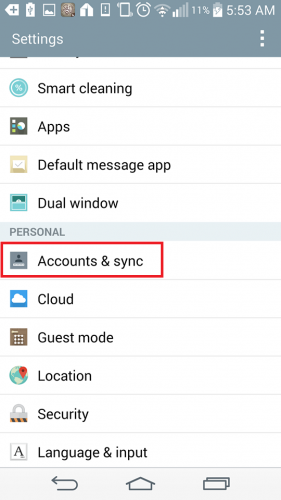 3.All your linked Gmail accounts will appear in front of you. Choose the account you wish to remove. I chose the second one.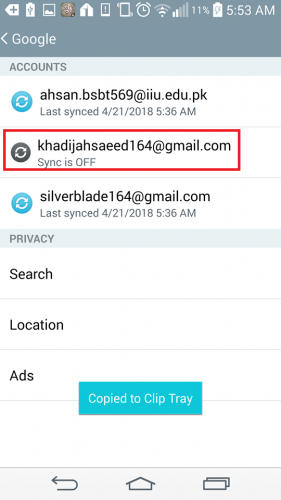 4.In the top right corner, tap on the three vertical dots and select remove. Finally confirm your selection by selecting OK.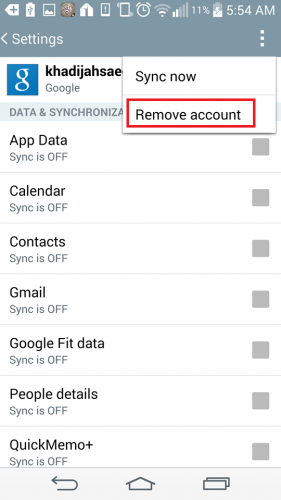 It doesn't get any simpler than this, no complications, no hassle. But, if you're still having troubles or finding it hard to understand some steps, don't, even for once,  hesitate to ask for my help. I'm here at your service.
How to Logout From Multiple Devices
Sometimes, it so happens that we access our email in an internet cafe or a friend's house and forget to logout. And also, if your laptop or smartphone gets stolen, then this step is imperative. You don't want your important mails getting in the wrong hand. In a world, where exploitation is as common as Real Madrid winning the champions league, cyber-safety is a must.
Here's how you can log out from multiple locations in a matter of seconds.
1.Open your Gmail Inbox on your desktop and scroll to the bottom. Click on Last account activity.
2.In the next screen, tap on, sign out of all other web sessions.
Congratulations, you've taken measures to ensure online safety. You're a responsible cyber citizen!
Frequently Asked Questions
Will auto-syncing be disabled for the account I just removed?
Yes, unfortunately, everything, from emails, calendars, media etc. will cease to sync after removal of the account. You can, always, add the account gain to avail this synchronization service. To add a new account, go to settings>accounts and sync>Google>Add account.
Where can I access my login history?
Unfortunately, for now, you cannot. If you're worried about a foreign intrusion into your account, don't worry, because Google will notify you if some thing like this happens.
Still have any confusions or additional questions, leave them in the comments section below. Also, click on my profile to check related articles. I'm sure they'll be of great help to you! I'll also link them for your ease.
www.tech-recipes.com/rx/64837/simplest-way-to-create-a-gmail-group-mailing-list/
class="action-menu ab_ctl"> www.tech-recipes.com/rx/64813/how-to-remove-chat-from-gmail/