In case you have been searching for a way to make your conversations on Facebook even more secure, today is your lucky day! Facebook Messenger now offers the "secret conversation" option. So how exactly can you use this Facebook Messenger secret conversations option? Fortunately for you, it is quite simple.
Though all messages on Facebook Messenger have always been secured, the new secret conversations option gives you the opportunity to encrypt messages from end to end. This means that they can't be deciphered by anyone, not even by Facebook. Even the government won't be able to go through your messages. This is an extra step in ensuring maximum protection for users who find it helpful. It is also a way to make Facebook Messenger follow the trend by other messaging applications already using this encryption feature, such as WhatsApp (which Facebook acquired in 2014).
This end-to-end encrypted Facebook Messenger secret conversations option also has a self-destructive feature that deletes messages automatically as soon as the timer set up by you gets expired.
So, in order to hide your private life online from unknown snoopers, you will need an end-to-end encryption that can make you receive and send messages in a manner in which nobody, not even the feds, or hackers, can read or intercept them.
The only thing different from the Facebook Messenger secret conversations option is that you manually turn on the "secret messages" feature, in order for your conversations to get encrypted, which could be quite unfair.
However, the "secret conversations " service has left the testing level and is now available for every Facebook Messenger user, even though we have to switch it on ourselves. Fortunately, this can be done easily. In this article, I will show you how to start up secret conversations using the Facebook Messenger app.
Note that, this feature can only be accessible on one device at a particular time. So in case, you change your device, then you will need to repeat this steps all over again.
How To Start Secret Conversations On Facebook Messenger
Without further ado, here's how to start secret conversations on Facebook Messenger
1. Open the Facebook Messenger App.
2. Tap on your profile photo.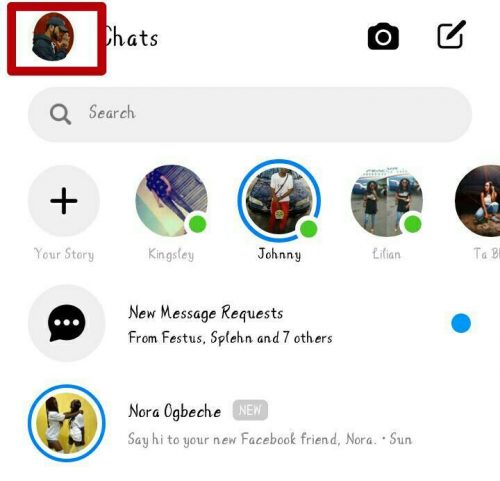 3. Tap on secret conversations.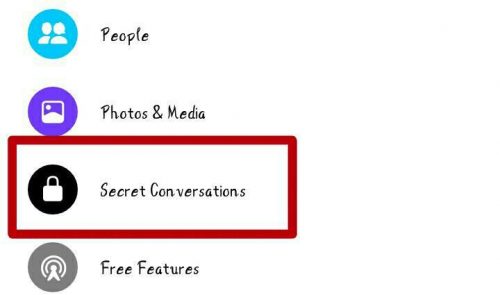 4. Turn on secret conversations if turned off.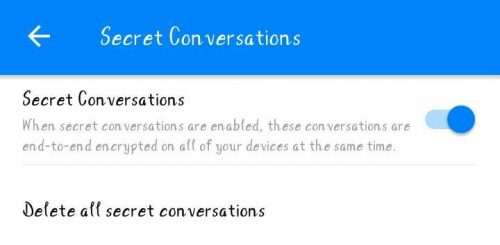 5. Go back to your conversation screen.
6. Open a conversation with a contact.
7. Tap on the contact's profile photo.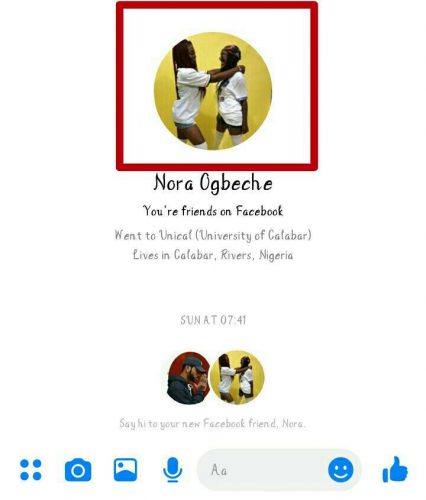 8. Tap on "go to secret conversation"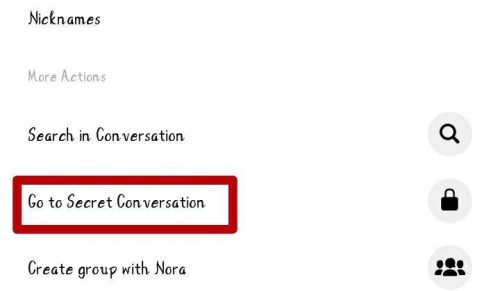 Your secret conversation screen will pop up
Conclusion
I am guessing this post has made your day, right? I can imagine how badly you want to check this out. Remember that, this feature only works on the updated version of the Facebook Messenger Android app, so if yours is old, go and get it updated to enjoy this amazing new feature. Also note that, for you to have a secret conversation with any of your Facebook contacts, he/she also needs to have the secret conversations option enabled. That's enough for one day. Tell me what you think about this new feature using the comment box below.
Here are some articles you may like;
How to Hide Active Status on Facebook Messenger
How To Change Thumbs Up on Facebook Messenger
How to Search a Conversation on Facebook Messenger
How to Delete Group Chat on Facebook Messenger