Clearing search history from any app or browser erases all the searches made in that particular platform. Just like clearing your browser history, you can also clear 'search' history in apps, including Pinterest. With just a tap of a button, all the searches you ever made in said app will vanish into thin air, leaving your search bar clean. Aside from clearing cache, Pinterest also lets you clear your search history easily. It's a short, simple process. Find out below how to clear your Pinterest search history in less than 5 steps!
Clearing your Pinterest Search History
It is really simple. All you have to do is:
1. Tap on search icon from Pinterest home feed.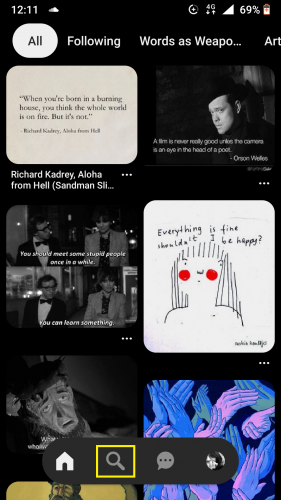 2. Go to search bar on top.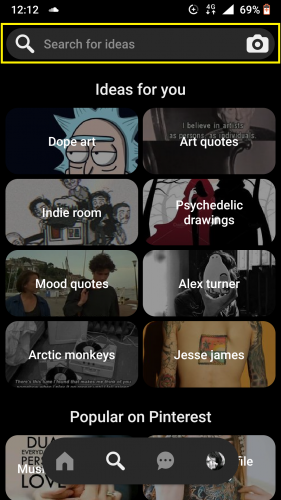 3. Tap on delete icon in front of the search item you want to clear.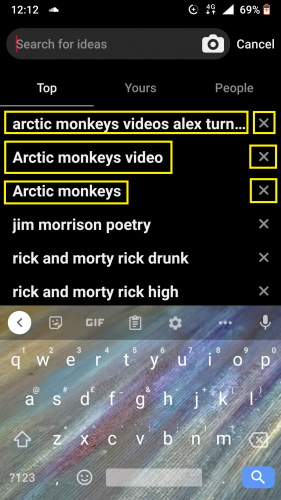 4. Cleared search items are now removed from history.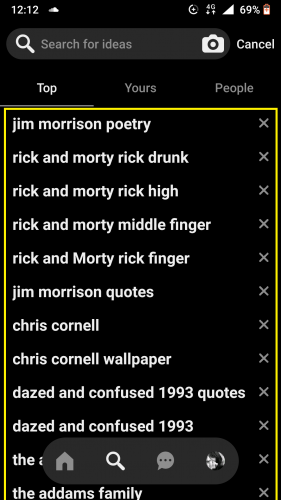 And this is how you clear your Pinterest search history.
Before and After Recent Pinterest Updates
Before recent updates, Pinterest had the clear recent history button that appeared every time you tapped on the search bar. That option no longer exists. Now, to clear items from your search history, you have to remove them individually using the delete button; denoted by a small cross appearing in front of every single search item in the search bar.
As with everything else, there are pros and cons to this feature update. Pro is that you can keep the search items that you don't want erased and get rid of all else. Con is that it can take time to delete your entire search history by removing search items individually. With the clear recent history button, all it took was a single tap to clear your Pinterest search history. However, that also meant important search items getting removed permanently with a tap of that single button.
Also, before this update, users had the option to visit account settings and choose to clear search history alongside clearing cache under Cached data. But now, the clear cache button stands alone in account settings.
Frequently Asked Questions
1. Does clearing cache also clear history in Pinterest?
No, they are different settings. You have to clear search items from history manually now, one by one. But cache can be cleared anytime with a tap of a button from Account settings > Privacy & data > Clear cache.
2. I removed items from my search history, but they're still showing. Why?
Make sure your internet connection is strong and connected properly when you're clearing your Pinterest search history. If you're able to tap delete button from search history yet search item still shows, refresh the app and/or log out and log back in. It's mostly a connectivity issue, nothing more.
More on Useful Pinterest Settings
How to Save Images from Pinterest
Turn Auto-play On/Off (Latest Update)
How to React to Pins on Pinterest (Updated)
Working with Board Sections on Pinterest for Android (latest 2020 updates)