Since its release in 2005, YouTube has been the most used video sharing service that enables users to upload and watch videos. Over the past 13 years it has been updated many time in which Google (YouTube's parent company) is aiming to add more and more features.

One thing that YouTube is mostly used, apart from the obvious – to watch videos, is for listening music. One the biggest annoyance is to listen to music on YouTube on your phone and lock the screen to save the battery. The second you lock your screen the playback stops.
A while ago, the solution to this problem arrived called iYTBP, which was a mod created by a developer on XDA. The mod was discontinued and earlier this month it was replaced by an application called YouTube Vanced.
Vanced is a codename given to the application which is basically a modded version of the original YouTube application. This modded version has a lot more features than the official YouTube application. Among those are the ability to change the theme (black, gray or white), HDR, pinch to zoom, repeat a video, block YouTube adds and the most important one: play videos in the background.
In order to install and use the Vanced version you do not need to have a rooted device, it can be installed and used on an Android device that is not rooted and runs a stock rom. Since this is a modded version of an already existing app it cannot be downloaded from the play store. Instead you will need to side load the installation files, the Vanced version and another apk file that will enable you to log in using your google account.
Whenever a user needs to side load an application, which means that the application is not installed from the play store, the device needs to have the option to install applications from unknown sources.
1.Navigate to the settings on your phone. In most cases it will be an icon that looks like a gear.
2.Go to the security menu.
3.Scroll down and make sure that the option "Unknown Sources" is ticked.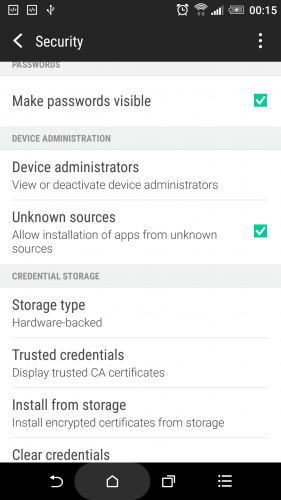 Next you will need to download the installation files.
4.Navigate to this link
5.Select which version that you would like to download, for rooted phones or non-rooted. For this tutorial we used a non-rooted device, so we needed to download two files: the installation file for the Vanced version of YouTube and another file called MicroG. Both can be found under the non-root downloads section. Also, you can download the Vanced version in a few combinations of themes
6.Connect your phone to your PC with a microusb cable
7.Copy the installation files to your phone (internal or external memory)
8.Open the file manager on your phone
9.Locate both files
10.First install YouTube Vanced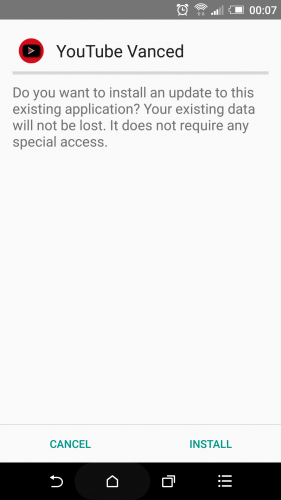 11.Once the first installation is completed, install MicroG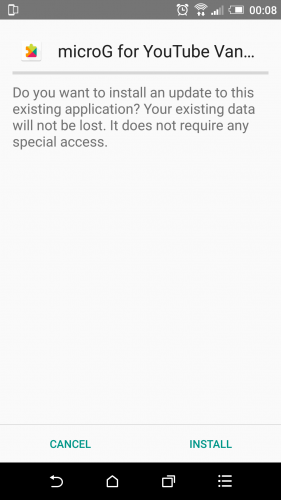 Now you can play music on your android phone with the screen off.
Frequently Asked Questions and Answers
Q: Why do I have to install MicroG?
A: it is essential to install MicroG if you intend to log in using your Google account.
Q: Will the application get updated?
A: Yes, the application will continue to get updated in the future. You can follow the thread on XDA or check the download section on the Vanced website for new versions. Whenever a new version is uploaded, all you will need to do is download it, transfer it to your phone, locate it through the files manager on your phone and install it – steps 4 to 10. Whenever you install the update all your settings will be saved and you will not need to setup the application from scratch
Q: Do I need to install the official YouTube application?
A: No, since this is a modded version of the official app, it means that this is the official YouTube application with a few modifications. This means that you can remove the official YouTube application from your phone.