Hello, I hope you do enjoy reading our articles and I hope they've been helpful? Today I am going to treat another very interesting topic. I will show you how to change twitter language.
I know most of us are active users on Twitter, while some others are new to the platform, so let me enlighten you a bit more on Twitter.
Twitter is an online social networking and news service platform where users can interact and post messages known as tweets. Twitter originally restricted its messages to 140 characters but in 2017, November to be precise the restriction limit was doubled to about 280 characters and this applies to all languages except Japanese, Chinese and Korean. Users that are registered can post tweets but unregistered un-registered users can only view the posts. Active users can access Twitter through a computer system, its mobile application, any internet connection enabled phone or the websites interface short message service.
Twitter was founded March 21, 2006, and in October 2017 it recorded about 330 million active users this is because of much and how fast it has gained popularity.

As the always is, every social media usually has numerous users from different parts of the world and most of these users would want to have the option of selecting their own language for an explicit view and easy understanding.
If you are a user of this platform and you are having difficulties and asking questions on how to change Twitter language, then this article is just for you.
I am going to show you few and easy steps on how to change Twitter language.
N/B: You must have an active internet connection in other to proceed with the steps below.
Let's proceed. Please follow the steps carefully
How to Change Twitter Language
1. Sign into your Twitter account.
2. Click on your profile icon.
3. Select settings and privacy from the drop-down menu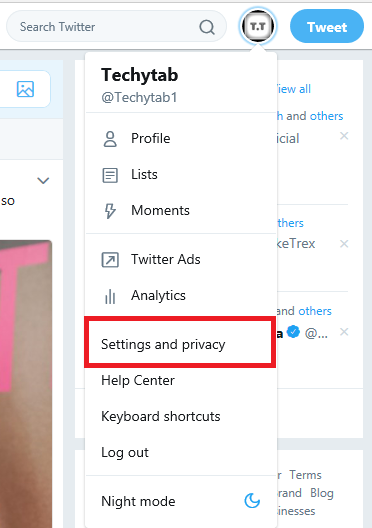 4. In the account section, click on Language to choose your preferred language.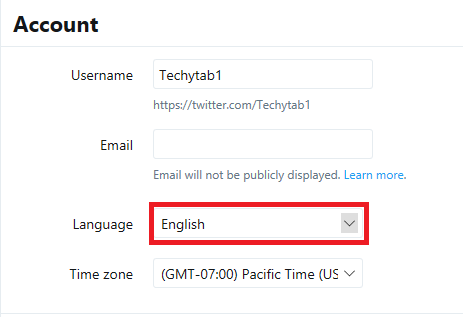 5. Scroll down and click on Save changes.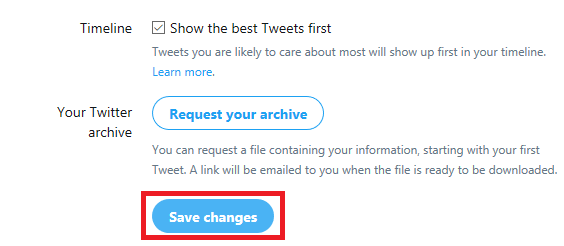 You will be asked to enter your password, afterward, click save changes to confirm the changes you have made
If you have followed all the steps listed out above then you must have achieved your aim on how to change Twitter language with ease. It is very advisable to use a preferred language on twitter just in case you are having difficulty in understanding the default set language.
Twitter is a platform that allows you to pass an important message in few words as it disciplines users on excessive writeups this experience makes Twitter very interesting.
Twitter helps you communicate directly with friends you have followed and have also followed you with short messages known as tweets.
Twitter contains some interesting features like:
Choosing what to make public and what to keep private

Sending private messages without others seeing what you have sent

Share information with a selected section of friends

Making your general profile public or private
Frequently asked question and answers
Q: Can I change back to the default language after altering the setting?
A: Yes, you can always go back to your default settings by following the same procedure.