Get your phone ready, get ready to experience more life listening to music from your phone's music player or an installed music player and then you ask yourself is there more? Music is very vital in relaxing, if you don't know were your music player is on your Android device or you're just plain old tired of your phone's music player and want to get a new music app that would probably have more features to explore, that's where this article on How To Listen To Music On Android comes in handy.
Here's how to listen to music on Android the good old way.
How To Listen To Music On Android
1. On your Android device's home screen, tap on the menu button on the home screen.
2. On your app screen, find and tap on the Music icon or google play music icon to open the music player.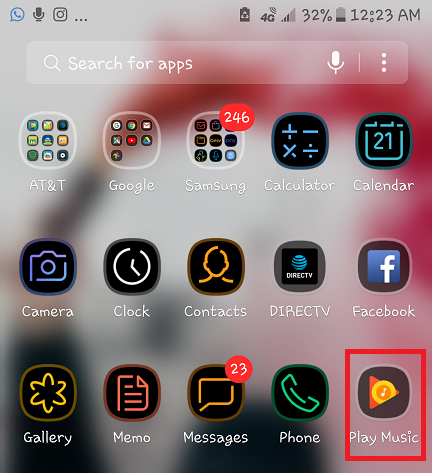 3. Android devices have different music interface, so it is quite hard to tell how and where your songs will be, but look for and tap on 'All songs' or just 'Songs' and an array of songs that you have downloaded will come up.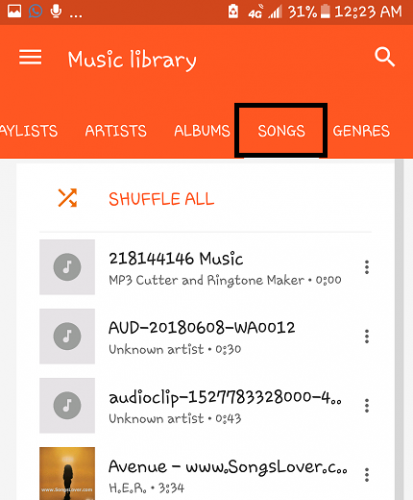 4. Tap on the song that you prefer and it will start playing, you can also press your home button among the 3 Android buttons that are always visible on your Android device.
It's that quick and easy.
Now, there are a lot of fun music apps that are available on Android's google play store. All you need to do is go to Google Play Store, download your preferred App and start listening to your best songs in a fun way.
List of Music Playing Apps On Android
Deezer: This amazing music app is one of the best music apps on google play store today but in order to have full access to this app and enjoy the array of soothing songs, you need to subscribe to Deezer's platform, it's not that expensive, just $4.99 for premium plan and $7.49 for family, all for a month, and your good to go.
Deezer is an online music player, but you can download some tracks you favor and save for offline use. In the past, we've written some articles about Deezer like How To Turn On Deezer Offline Mode and How To Delete Deezer Account If you ever get tired of using it.
Spotify: Now, when it comes to this music player, there is really nothing much to say, all I'll tell you is, download it via google play store and start using it. It is one of the best music players on google play store for Android. Online streaming of songs, download them offline and listen to them when you're low on airtime. In the past, we have written some Spotify articles that you may find useful. Like How to Save Data When Using Spotify 
How to View Play History on Spotify And How to Create Playlists on Spotify Web Player.
Blackplayer: This music player is cool, very fast and easy to operate. The App comes with its own features that can customize your Android devices screen and notification bar, you can even change the color variation. This App will cost you $3.29 to download and make it work. You can actually use Blackplayer for free, but all the cool features will not be available if you are looking for quality go for the paid on.
Phonograph: This music player is totally free, although the price is optional. The phonograph is a new music player on google play store with amazing features and cool widgets. Full customization, offline use available and lots more. This music player seems like a lightweight browser but works as a heavyweight. A very fun music playing app that you should have.
Shuttle+ music player: This is one of the must-have music players available on google play store right now. Smooth streaming and offline playing of cool songs, nice EQ and effects.
Conclusion
Every single Android device out there has a music player, if your device doesn't have an inbuilt music player for some awkward reason, then there are a ton of music players on google play store that you can download and start using. Any external music player, whether online or offline, always comes with its own features but will need to be verified by your Android device before such a player can fully work the way it is meant to.
Thanks for stopping by.