Google Assistant is giving unwanted assistance to Android users.
My Android device has reached the all-familiar buggy state, where every app either gets permanently stuck or loads at sloth-like speeds. I have been frustrated to the point of smashing my phone into the wall. And I'm pretty sure I'm not the only one who has had to deal with such a predicament. Such behavior is quite common in old Android devices, and Google assistant's untimely popups only serve to multiply user frustrations. The Pixel had an in-built Google Assistant in its software, making it really hard for users to disable it. Google Assistant answers the simplest of questions, and that too, not so comprehensively. If you're like me, you certainly don't want it doing anything for you.
Google Assistant invites itself to the screen if you long press the home button — intentionally or unintentionally. This can be quite disturbing when you're exiting another app, and you accidentally press the home button for too long and have the Google assistant summoned on your screen instead.
So, what seems to be a minor nuisance, is actually the aggravator of frustration. However, there is a simple way to disable Google Assistant on your phone and save yourself from the hassle of dealing with it altogether. Here's how.
How to Disable Google Assistant on Android
To successfully disable Google Assistant on your Android device, follow the steps mentioned below:
1. Tap and hold your home screen and Google Assistant will appear.
2.Tap the blue and white colored drawer icon at the top right corner.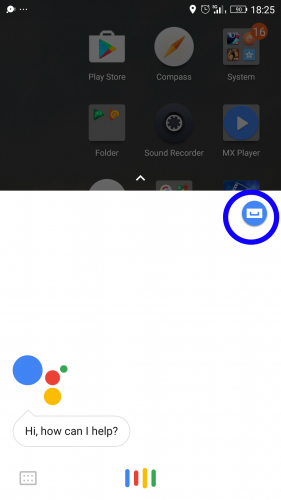 3.Now tap the three dots '…' at the top right corner.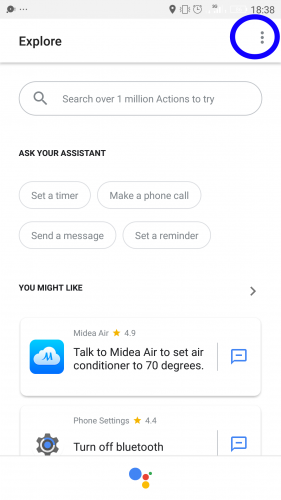 4.Select Settings from the list that appears.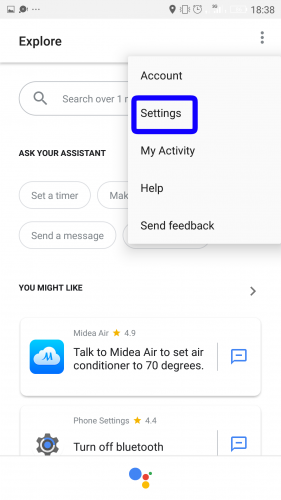 5. Scroll down and tap Phone. It is listed under Devices.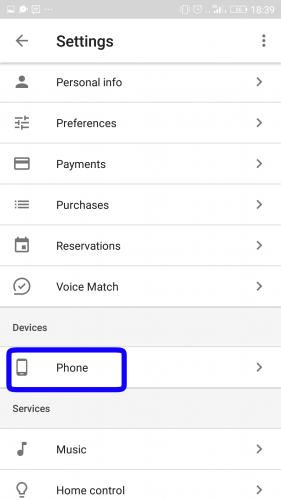 6. Slide the switch next to Google Assistant towards the left to toggle it off. Now Google Assistant will be disabled.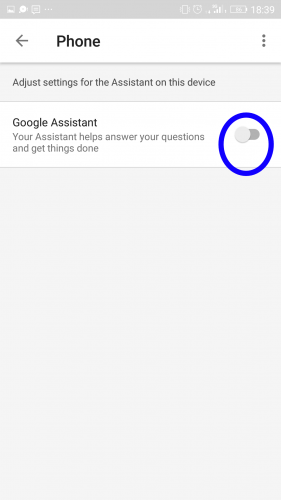 After following these steps, you'll have saved yourself from the constant nagging presence of the Google Assistance. I was so annoyed by Google Assistance constantly showing up on my screen that at one point I was even thinking of replacing my Android device with an Apple one. This is what frustration does to you, it makes you foolish.
Frequently Asked Questions
Q: How do I re-enable Google Assistant after I have disabled it?
A: You can re-enable Google Assistant by tapping and holding the home screen and then tapping Turn On.
Q: How do I disable Google Assistant and use the old Google Now instead?
A: To use the old version of Google Now on your phone change the language preference in your settings to that of an area where Google Assistant is not supported. For instance, you can change it to 'US Virgin Islands' because Google Assistant is not available in that region. Now when you will long press the home screen, Google Now will appear on your screen.
Q: How do use the screen reading feature of Google Now without having to disable Google Assistant and installing Google Now Instead?
A: Now you can use the screen scanning feature of the old Google Now on Google Assistant. Go to Settings and then select Phone. Scroll down to Use Screen Context and toggle it on by sliding the switch next to it to the right. Now when you open Google Assistant ask it "What's on my screen" and it will give you information regarding whatever is on your screen just like Google Now used to do.
Still not convinced with this tutorial? That's okay because anything that's bugging you or you think is lacking, you can mention it in the comments section and we will handle the rest. Also, check out these related tech-recipes to get assistance on other tech problems.