Hello, I hope you do enjoy reading my articles. I'm always here to provide a solution to your personal computer and Android device problems. Today's article, however, is centered on Facebook. Have you ever anticipated playing a game on social media? If yes, then, this article in for you. Today, I am going to show you how to play games on Facebook.
Are you new to Facebook as a social media? Let me enlighten you on what Facebook is.
Facebook is a social networking media that connects family and friends from any destination online, it allows you to share media to individuals or groups and even chat with friends and family. History has it that Facebook in 2017 recorded about 2.13 billion active users, 1.15 billion active mobile daily users, and from records, every 60 seconds on Facebook, approximately 510,000 comments are usually posted, about 293,000 statuses are updated, and 136,000 photos and videos are uploaded. All these numerously increasing statistics can be attributed to the positive results ascertained from Facebook users.
Facebook offers lots of interesting features, one of which is the platform to play interesting games, they are lots of games that you can play on Facebook, from Basketball to soccer and a bunch of other cool games. Some time ago we published a post on How to Play the Secret Soccer Game on Facebook Messenger you could check it out.
Some other games on Facebook are; Word game, Last knife, Furious speed, Golden boot, Chess, Basketball, the test, cookie crush, candy crush, swords of legend, jungle run temple and a lot of other interesting games.
Let's proceed, now that you have good knowledge of Facebook and its gaming capabilities, I am sure your appetite is wet and you would love to learn how to play games on Facebook.
Please follow the steps carefully:
How to Play Games on Facebook
1. Open Facebook on your device.
2. Click on the three (3) horizontal lines at the top right-hand side of your screen.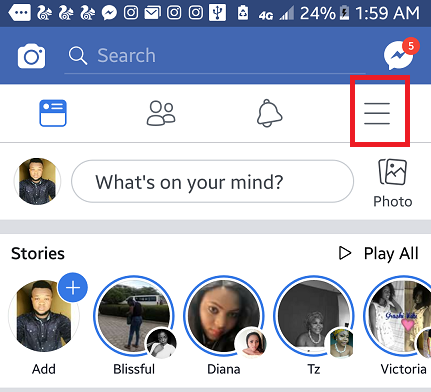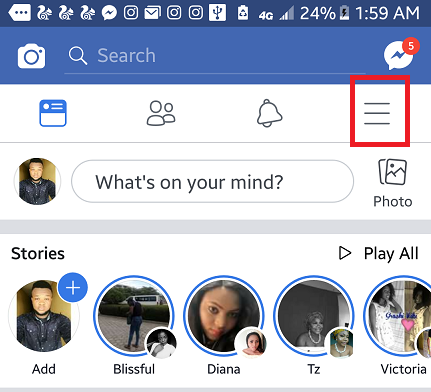 3. Scroll down and click on Games. (You can click on "see more" if you don't see the game option).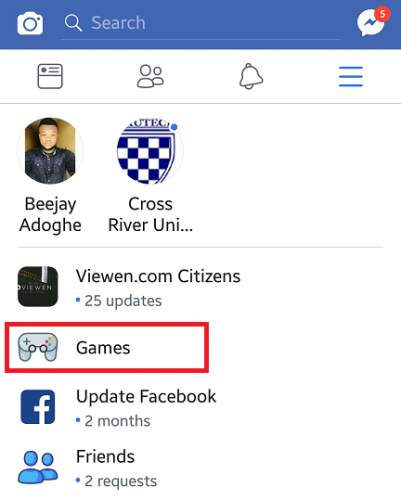 4. Select the game you wish to play by tapping on the play button.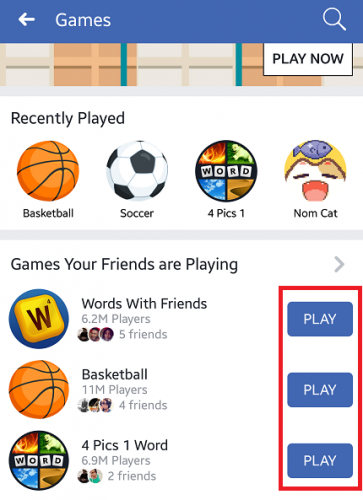 For some of the games, once you engage, you instantly get a message from your Facebook chat app welcoming you to play the game or thanking you for attempting to play the game.
Another interesting aspect of the whole gaming is the fact that you can claim rewards and prices and even share your gaming experiences and results so that others can see.
N/B: You need to have an active internet connection to play games on Facebook.
Frequently Asked Questions and Answers
Q: Can I play a game with multiple friends at the same time?
A: Well, it depends on the game you are playing, not all games support multiple players at the same time.
Q: If I want to play a game on Facebook, Is it compulsory to play with an opponent? Or can I just play alone?
A: It is not compulsory to play with an opponent, but this also depends on the particular game you are playing. Example, a "versus" game requires an opponent for a full gaming experience.