Hey There! It's another wonderful moment on tech-recipes, today's article is unique because it involves what everyone on planet earth loves "MUSIC". I mean, I've never met anyone who doesn't like music, most people may be genre selective but whatever genre, it's all music.
Ever heard of Deezer? Yeah! I know you have. I mean, that's why you are here right? So, Deezer is personally my favorite music streaming App on Android. There are hundreds of thousands of songs to listen to and lots of genres to explore too. Throwing more light of Deezer, Deezer is a top-notch internet-based music streaming service that enables users to listen to music from diverse record labels either from Warner music group, Universal music group or Sony. And this can be done on various devices online or offline.
Many companies have fallen by the wayside over the years under the Streaming Music service, but the good news is Deezer is still standing strong and it's the choice of millions of users out there.
Deezer has 52 million licensed tracks in its archive with over 30,000 radio channels. And its available for Web, IOS, Android, Window, and BlackBerry. As at 3rd April 2018, Deezer recorded over 6 Million paid subscribers and 14 Million monthly active users. Trust me Deezer is a place to ease your worries and anxiety. 
Moving on, Now, not everyone might be able to stream songs on Deezer 24/7. Good for us Deezer users, there's an option to Turn On Deezer Offline Mode. With the help of this feature, Deezer will no longer consume your precious mobile data but instead, allow you to browse through all the songs you have downloaded.

Here is how to Turn On Deezer Offline Mode
How To Turn On Deezer Offline Mode
1. Open Deezer on your Android device.
2. On the "my music" tab click on the settings icon.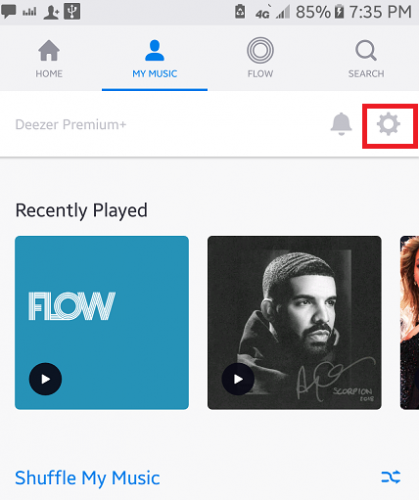 3. Toggle on "Offline mode".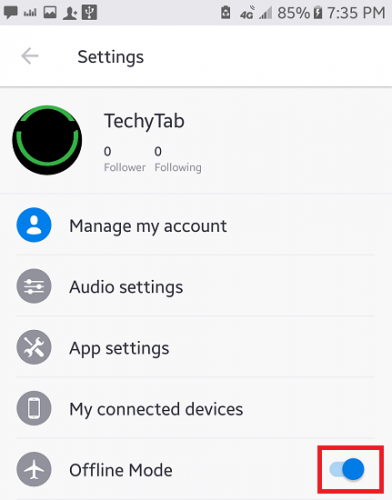 There you have it, in just 3 easy steps you can turn on Deezer offline mode. I think thus far this is the most simple article I have written. You should have NO issue doing this on your device.
So guys here's where I shut down my laptop and probably take a cup of coffee. Enjoy using Deezer on Offline mode. Thank you for stopping by. I hope this post was helpful.
Frequently Asked Question And Answers
Q: I tried to turn on Offline mode on my Deezer application but I am getting an error, what do I do?
A: Restart your Deezer App, if the issue persists, Restart your mobile device, if it still persists, You should try to upgrade your Deezer App from Google play store.
Q: How Do I Download individual songs on Deezer?
A: I am not sure it is possible to download individual songs. But here's what you can do "You can either add the track to your favorites or to an existing playlist (e.g. you could create a playlist called "downloads"). Then all you have to do is make sure you've toggled the "download" option on either your favorites or "downloads" playlist and they will automatically download/update the list everytime you add a track.