Hello, I want to welcome you to another interesting session where I will show you how to enable face recognition on Facebook.
Face recognition on Facebook? Yes, I will enlighten you on this subject.
Let's start with what face recognition on Facebook is: Face recognition is a technology that is capable of identifying or verifying a person from another digital image. To break it down further, face recognition aids in suggesting friends to tag in photos because they are present in the photo, face recognition also helps in fighting against fake accounts and fraudsters trying to use another person's photos to orchestrate their plots, this is done by alerting users of photos or videos that they appear in, even if they are not tagged in the post.
It sounds interesting and cool, right? getting an alert whenever a photo of you is being posted, it feels cool because you get to find out if you are being impersonated or if you are comfortable with the photo being posted. This feature helps scan every photo for facial recognition before upload.
Facebook first announced the introduction of this feature in December and they have gradually set it in since then. Information that reached us from Facebook on the release of this feature explained exactly what Facebook will do with our faces if you enable the Face recognition feature. Facebook explained via a blog post in December that if "face recognition" is enabled, the social network's machine learning system analyzes the face in the image and creates a template.
A template according to Facebook is a string of numbers that is unique to each user. As such whenever an image is uploaded, Facebook immediately compares faces present in the image to templates of users, then Facebook can suggest tag if it matches with available templates. Also if your template appears in an uploaded image, Facebook face recognition feature sends you a notification. These templates are very effective in identifying people.
Now that you fully understand what face recognition on Facebook is, and how it works, you may probably want to enable this feature on your Facebook account, if you want to? I'll show you shortly. Activation of this Facebook feature is purely optional for users.
Follow the steps below to enable face recognition on Facebook
How To Enable Face Recognition On Facebook
1. Log on to Facebook on your PC.
2. Click on the options button and then click on Settings.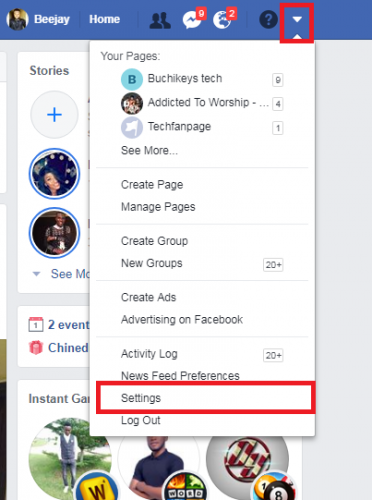 3. Click on Face recognition.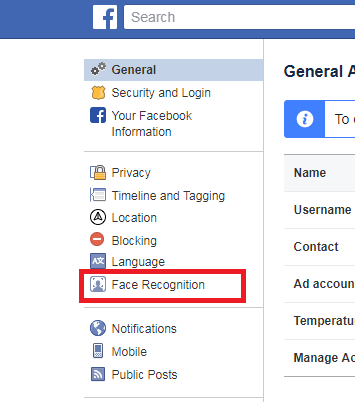 4. Click on Edit in the Face recognition settings pane and select "YES".

If you have followed the procedure listed above, then you can be sure that your face recognition on Facebook is enabled.
I am certain that some users may not be comfortable with this feature, it's easy to turn this feature off if you are not cool with it and you notice that it has been set by default.
Frequently Asked Questions and Answers
Q: Is it possible to turn to activate and deactivate this feature at will?
A: Yes, you can enable this feature at any point you consider it necessary.
Some Links You May Like
How to Play Games on Facebook
How To Create An Album On Facebook
How To Create A Poll On Facebook Timeline