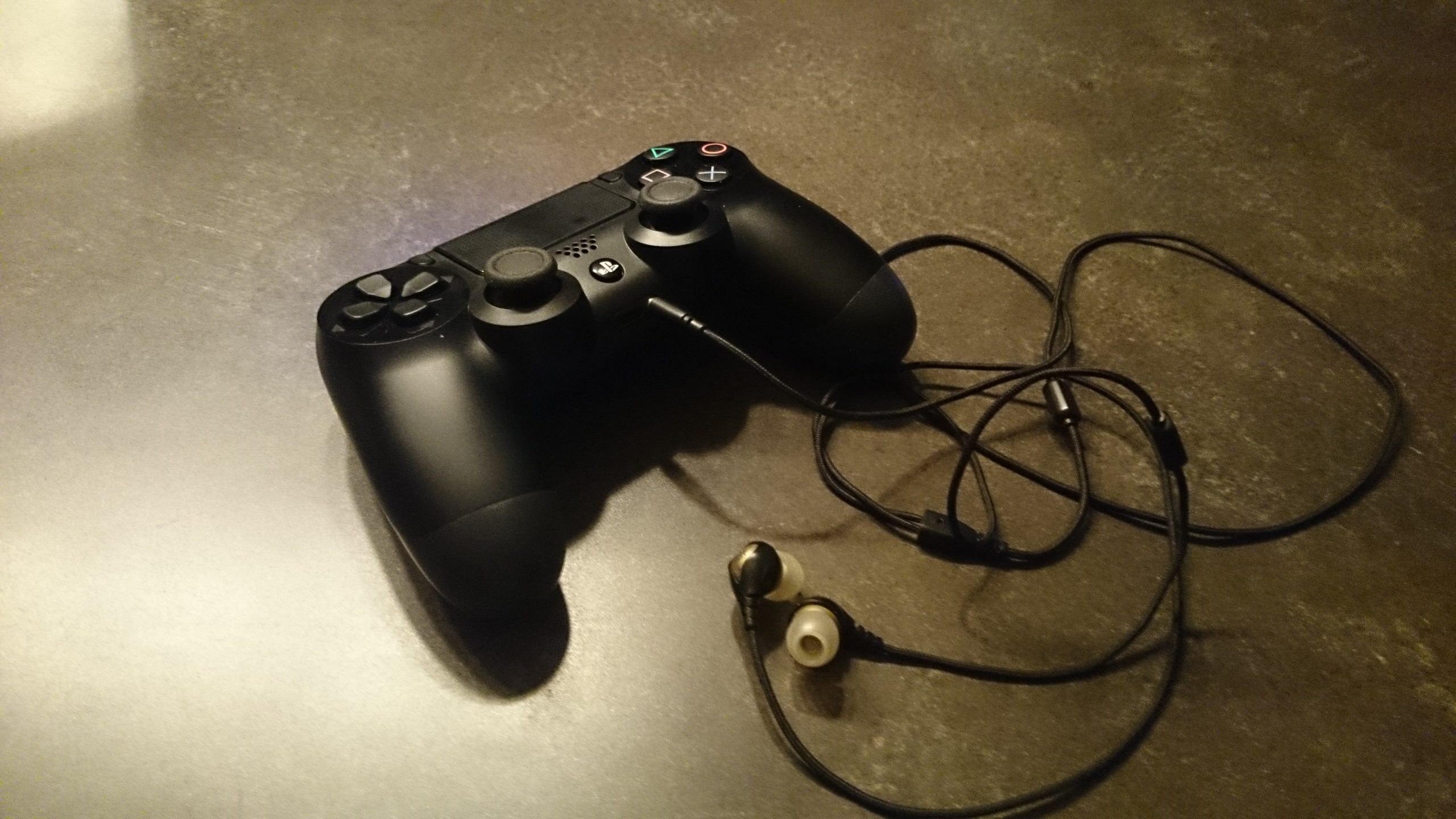 The PS4's new DualShock 4 controller has quite a few improvements over the previous generation. The system includes a mono headphone with microphone; however, higher quality stereo headsets are supported as well. Perfect for private playing, you can set all audio to output to the headphones instead of your TV.

Clickable touchpad, redesigned R2/L2 triggers, new analogs, a speaker, and mic/headphone jack–the new features of the DualShock 4 are very sexy. The included headset is a great gesture but the audio quality is average at best. Most of us already own a better headphone/mic combination since most newer Android and iPhones include them. All common headphone and microphone combos should work just by plugging them into the DualShock 4 controller.
What is even more impressive is that we can set the PS4 to output all Audio to our headphones. This includes any audio that is piped from the PS4 including Netflix, games, music, and chat. The PS4 is smart enough to switch back to regular audio through the TV when you disconnect the headset from the DualShock 4.
1. When in a game or in an app, hold the PS button the Dualshock 4 controller for about 3 seconds until you get a XMB submenu.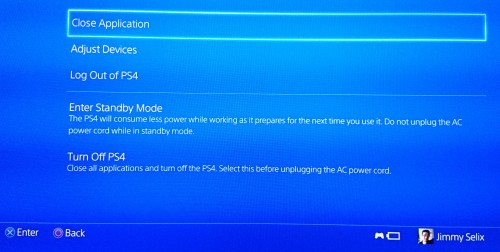 2. Choose the Adjust Devices option.

3. Scroll down to the Output to Headphones option.
4. By default, it is set only to Chat Audio. Let's change it to All Audio.

5. You can also now adjust the volume to your headphones too. Just hit the PS button again to exit back to what you were doing prior. If you ever need to adjust audio output to your headset again, go into the XMB Submenu by holding the PS button for 3 seconds. You can adjust it from the Adjust Device options.
Now all audio from the PS4 will output to headphones when they are plugged into the controller. When headphones are unplugged, audio will go back to your HDTV or audio receiver. This will be very handy for families (or roommates) that want to game late into the night or games.