Like PS3, PS4 supports multiple gamer profiles. These profiles are stored locally on the PS4 and are linked to the user's PSN account. If you have one account set up as a main purchasing account on your PS4, you may need to lock this user account with a passcode in order to limit who can access and purchase items with it. This passcode is only for the local account on the PS4 and will not affect your PSN password.
1. After you have set up your PS4 User Profile and are logged into the PS4 as that account, go to Settings.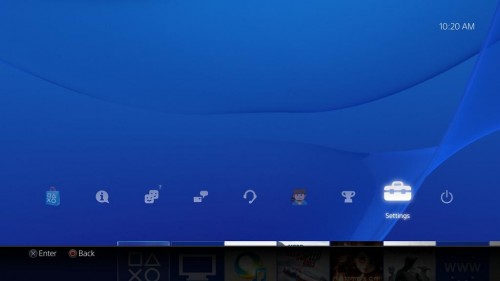 2. In Settings, go to Login Settings.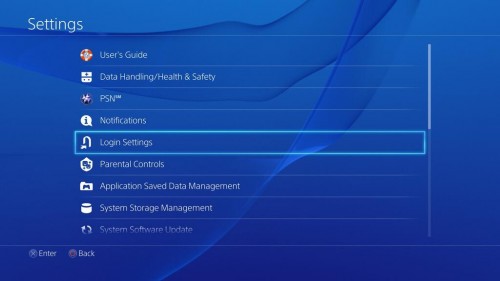 3. Under Login Settings, choose Passcode Management.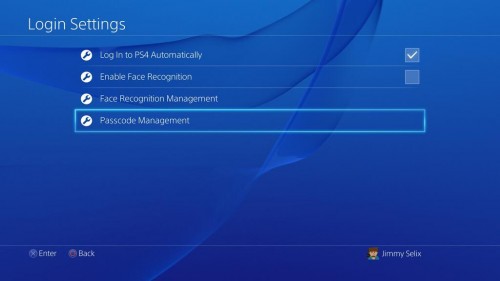 4. Once you click on Passcode Management, you will be brought to the Passcode creation screen. You will use the corresponding buttons/dpad directions to create a passcode. Once you have confirmed it, the passcode must be entered each time you power on the PS4 and log in to the current user profile.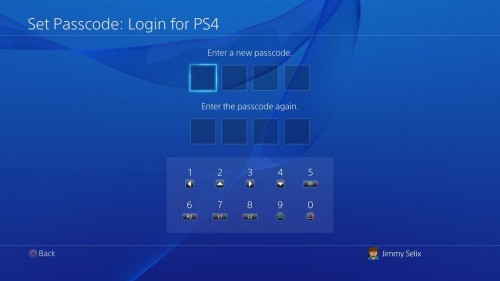 5. To remove the passcode, log in to the User Profile on the PS4, and then go to Settings > Login Settings > Passcode Management. Choose the Delete option. It will ask you to verify the current passcode and then will remove it.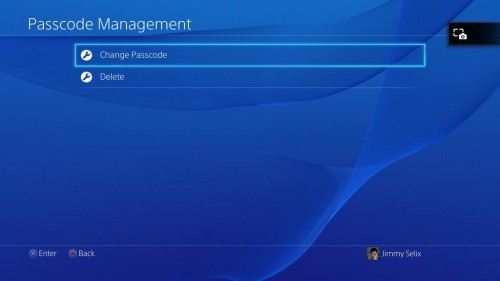 Additional Notes
This passcode will not affect your PSN password. This passcode is mainly used to prevent kids from accessing a main PSN account or pals or other users of the PS4. Think of it like a password that you set up on your user login on a computer. If you have autologin enabled for this account, it will prompt for the passcode when you power on the PS4. It will still try to autologin but will require you to enter the passcode before it loads to the dashboard.
You can reset your passcode, but it does require you to sign into the PSN Account for which the passcode was set up. Hit Options on the passcode entry screen to reset.