The PS4 allows several second screen and remote play abilities. One of the most popular is the ability to connect your PS Vita to the PS4. This allows the user to "share" games between the PS4 and the Vita.

Sony has featured remote play features in their consoles since the PS3 and the PSP. Most games did not support the feature; however, you could at least control the PS3's XMB, and you could playback videos, music, photos and send messages to PSN friends. The PS4 can do all of these things as well, but Sony has stated that all games will be Remote Play compatible. This should allow more games to be played on a PS4 connected Vita.
These features allow the Vita to act in the same way as the gamepad for the Wii U except that the Vita is also a standalone console as well.
Let's connect our Vita and PS4 and see a demo of it in action.
1. First things first, we will want to be sure that we have both the PS4 and PS Vita on the same network.
2. Be sure you are signed into the PSN with the same account on each console.
3. On the PS4, go to Settings > PS Vita Connection Settings.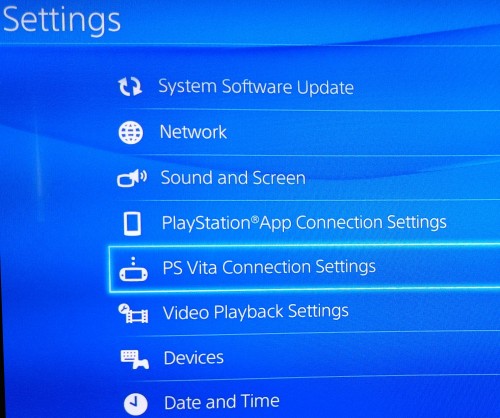 4. Then choose to Add Device.

5. The PS4 will now show a pairing code. We will need this code for our PS Vita.
6. On the Vita, go to the PS4 Link app.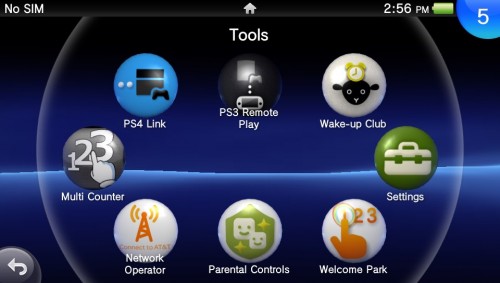 7. Select the Remote Play option.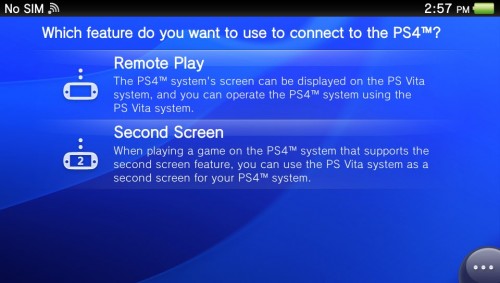 8. Next, we will get the pairing screen on the PS Vita. Enter the code we received from the PS4.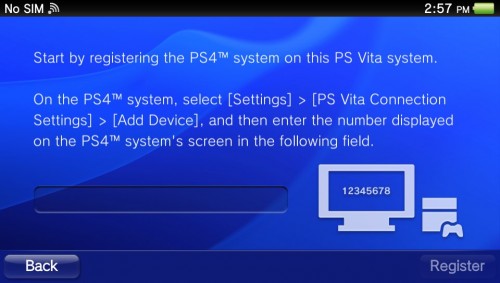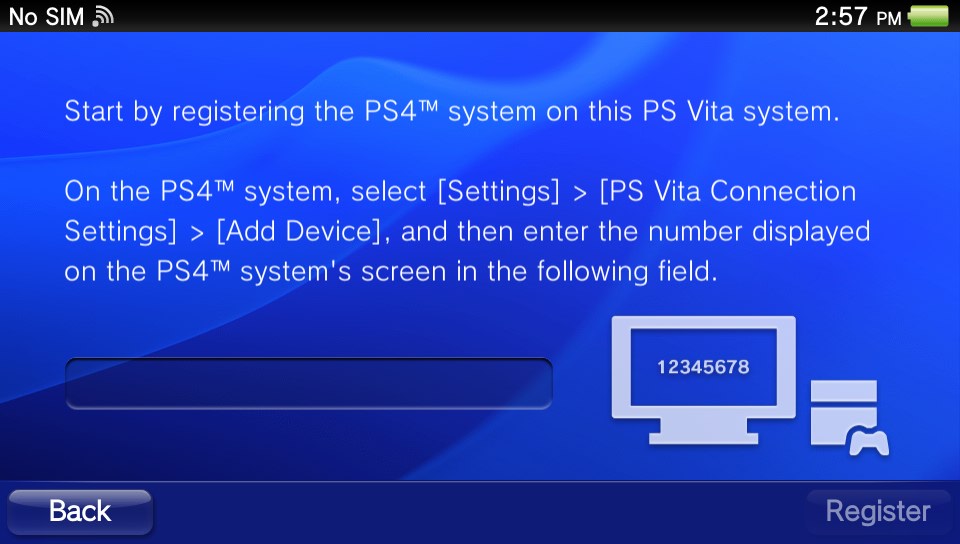 9. Once the code is entered, the PS Vita will confirm the connection and start a Remote Play session. You can see the PS4 XMB on the Vita and also on your HDTV at the same time.