The Sony Playstation 4 allows gamers to connect their mobile phones and portable devices to the console. The companion app is available for both Android and iOS devices.

Many PS4 users will be excited to connect their Nexus, iPhone, iPad or other popular mobile device to their PS4 system. The application can be found by searching within Google's and Apple's application stores. This Playstation companion app gives gamers options to buy games from the PSN and later download them to their PS3, Vita, or PS4. You can even start downloading to the PS4 immediately after purchasing.
The applications also allow gamers to check social features of the PS4 from the phone, check multiplayer invitations, view other game feeds, and even act as a second screen for supported games.
Please note that you will need to use the same PSN login on both the PS4 and iOS or Android application. Also be sure that you have the latest version of the app and PS4 system software for best compatibility.
Follow these steps to connect our phones and mobile devices to our PS4 to take advantage of these features:
1. Be sure your PS4 and your mobile phone are both on the same WiFi network.
2. On your PS4, go to Settings > Playstation App Connection Settings > Add Device. The PS4 should show a code on the screen.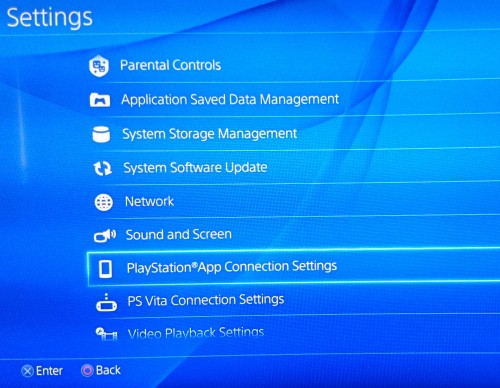 3. On your mobile phone, go into the Playstation app. Tap on the "Connect to PS4" option
4. It will ask for a number. Enter the number the PS4 is showing on the TV in the app.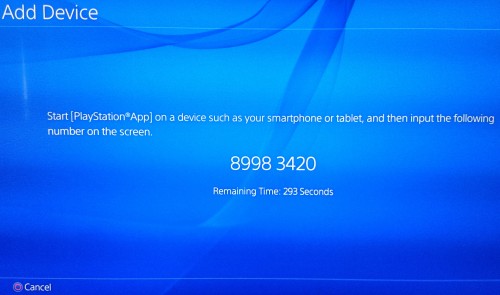 5. Once you do this, your PS4 and mobile phone's Playstation app should be paired and ready to use.