iMessage is a neat feature that is exclusive to Apple's ecosystem. Using iMessage, you can send and receive messages between iPhones, iPad, iPod and Macs for free as long as your device is connected to the internet. iMessage replaces the default SMS format once the system detects that your are communicating with an Apple user. Considering that the service is free, iMessage may seem perfect, but there are some setbacks. For one, you need to have an internet connection to be able to use the feature. Users are also reporting unsent and unreceived messages due to internet connectivity issues. If you are experiencing the same issues, you can turn off iMessage on iPhone and switch back to the normal SMS/MMS message type. If you are interested in learning how to turn off iMessage on iPhone, then this article is for you.
How to Disable iMessage on iPhone
To turn off iMessage on iPhone, follow these procedures:
1.Press the Home button on the lower-middle part of your phone to get to Home.

2.From Home, open your phone's Settings menu by tapping on the gear icon.

3.From Settings, scroll down until you get to the Messages options. Tap on Messages to proceed.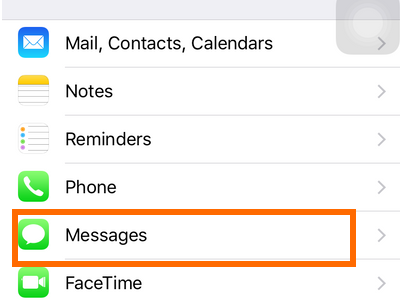 4.From Messages, tap on the switch for iMessage. A green switch means that the feature is enabled while a gray button means that iMessage is disabled on your phone.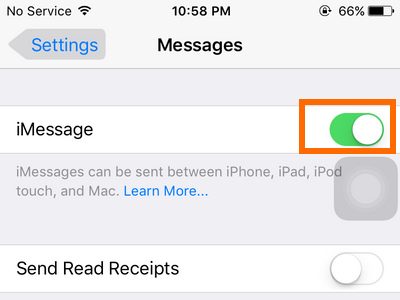 5.You are done. Once disabled, your messages will be sent as SMS or MMS.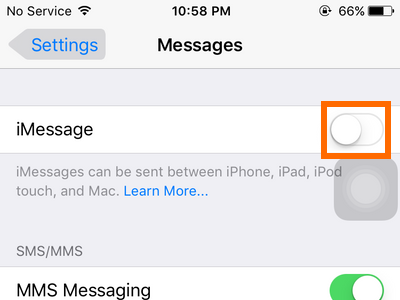 Aside from totally disabling iMessage, you can also set your iPhone to switch to SMS whenever iMessage is unavailable. If you need further instructions, read the Tech-Recipes article "How Do I Force a Message to be Sent as an SMS in iOS."
If you have questions with any of the steps above, leave us a note in the comments section so that we can get back to you.