The default setting on iPhone calendars only shows past events extending one month into the past. The reason behind this is that syncing all those calendar event details takes up memory, and most users only pay attention to future events and those that occurred recently. This could be a problem if you need to figure out how much time you spent on a jobsite to bill your client or if you need to remember how long it has been since your last doctor's appointment.
If you need to see past meetings, appointments, and events in your iPhone calendar, you can easily change the setting to show completed events going back two weeks, one month, three months, six months, or all time.
Remember that even if events are not synced to your mobile device, they are not deleted. Most all calendar services (including the most commonly used calendars provided by Google and Apple) are synced to the cloud, so you can view your full calendar online by logging into your account.
How to Change iPhone Calendar Sync for Past Events
1.Open up your iPhone Settings from the Home screen.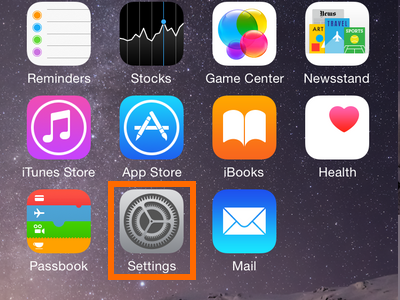 2.Scroll down until you see Mail, Contacts, Calendars. Tap to open these options.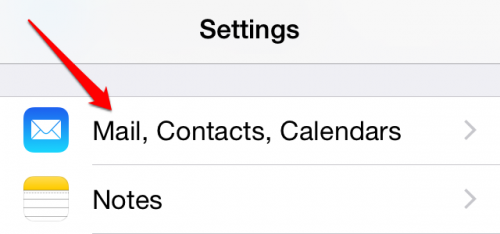 3.Scroll to the bottom where you will find the Calendar settings. Tap on Sync.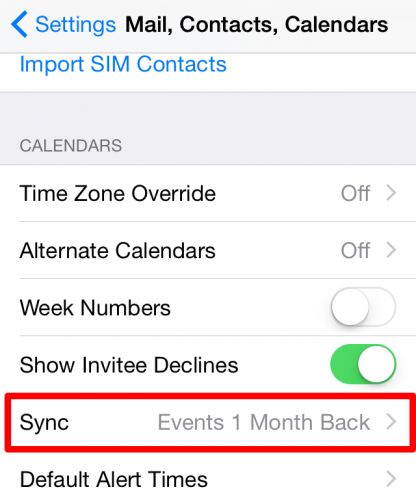 4.Choose the syncing options you want. Choosing "All Events" will show all the events you have ever created on your iPhone, but it will cause your calendar to take up more memory space. If you rarely use your calendar, this probably will not be a big deal. However, if you are the type of person who schedules every hour of your day, then this could be a substantial hit. You can always temporarily sync all events to check something, and then change the sync option back to a more limited option.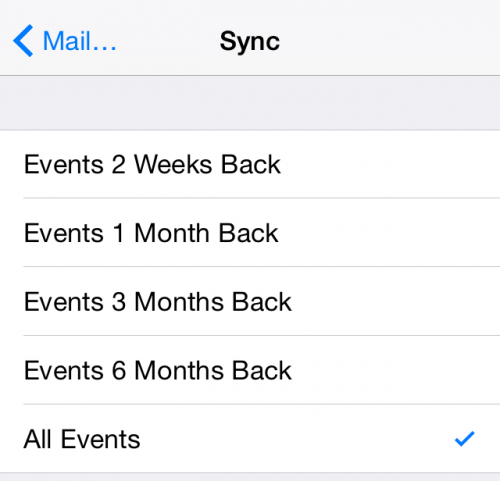 Have any other tips and tricks for using your iPhone calendar? Help out our community by commenting below.