Data Roaming is very convenient that it allows you to use data services such as web browsing and email through your cellular signal when you are out of your coverage range. However, the rates can be tremendously expensive–$20 per MB expensive.
The use of data roaming on your iPhone may be useful if you are traveling abroad. Be sure to check whether or not your service provider has a data roaming agreement with the country you are planning to visit before you enable this feature. Even if your provider does have an agreement, check the rates for both voice, data, and extra add-ons as all of these factors can increase the cost.
On the other hand, if you are travelling out of country and want to be sure that you are no charged the expensive data roaming charges, be sure to disable this feature.
1. Open up the Settings app.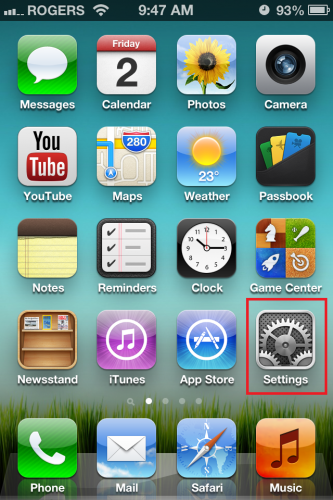 2.Select General and then pick Cellular.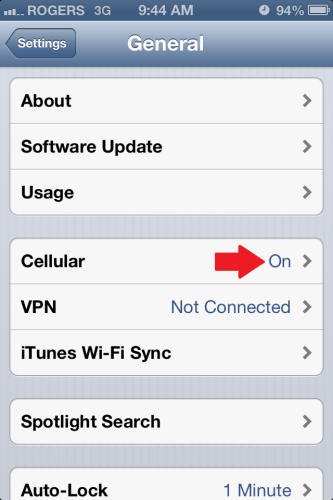 3.If the Cellular Data switch in the ON position, you will see the option to either enable or disable Data Roaming.