Do you want to be updated on the post from someone you follow on Instagram? Would you like to receive a notification everytime this person post a photo or video? Well, read this article until the end to know how to turn on post notifications on Instagram.

Turning on notifications for someone you follow on Instagram allows you to get notified whenever that person posts new updates. This article guide you how to enable post notification on Instagram.
How to Turn On Post Notifications on Instagram
The way you can connect with other Instagram user is through followers and following. You can set a notification for someone you follow or your follower. To learn how to turn the notification on and off, follow these steps:
1. Go to your Instagram app.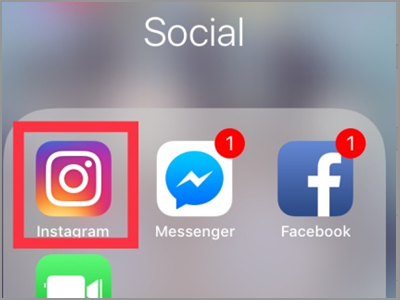 2. Tap the profile icon in the bottom right corner of your screen. This will show you your profile where you will find your followers and the people you are following.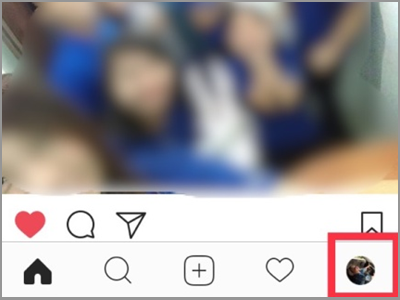 3. Tap on either the Following or Followers button. For illustration purposes, tap the Following button but you can choose to turn on the notification for both your Followers and Following list.

4. From your list of accounts you follow, choose which one you want to receive notification. Tap the username to open the profile account.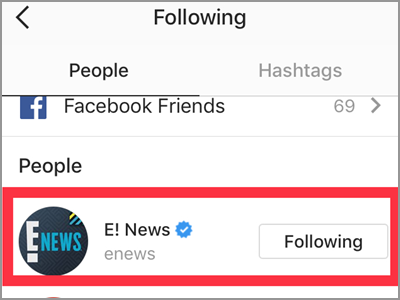 5. In the profile of that person's account, tap the three dotted line on the top right corner of your screen.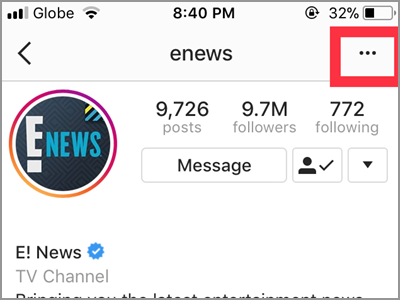 6. A list of options will appear. It has the tab for Block and Report which are highlighted in red. Also part of the list is the Hide Your Story, Copy Profile URL, Share this Profile, Send Message, and the Turn On Post Notifications tab. And the Cancel button to disregard action. Tap the Turn On Notifications to activate sending a notification when the person posted on Instagram.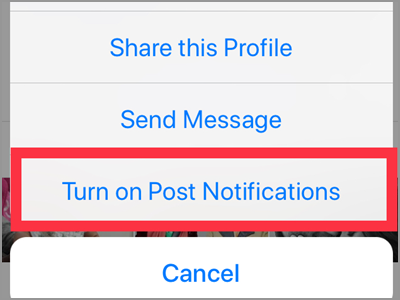 7. The Turn On Post Notifications takes effect immediately. The Instagram will also inform you by a simple banner on the top of your screen. The banner looks like the photo below.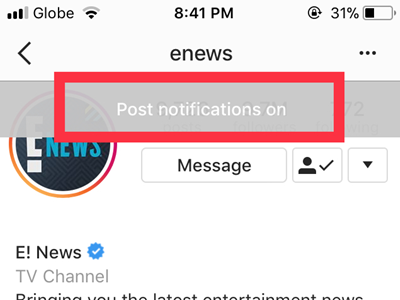 Frequently Asked Questions
Q: How can I turn on the post notifications for different accounts all at once?
A: As of writing, there's no way to turn on the post notifications on several individuals at once. If you want to activate it for more people, you have to do it one account at a time. Thus, you need to each profile and manually enable the post notifications.
Q: How will I know if the post notification for a particular account is turned on or off? Is there an area where can I access those accounts?
A: Unfortunately, there's no place on the Instagram app where you can find all accounts you turn on/off the post notifications. Instead, visit each account and look if what is the status of their post notifications.
Q: Would the person I follow know when I turn on or off the notifications for him?
A: Like blocking and unblocking a person on Instagram, Instagram will not inform the person that you follow that you have just turned on or off the notifications for his or her accounts.
Q: How can I turn off Instagram notifications for a specific person?
A: If the notification won't look appealing anymore, you can turn off the notifications anytime. To do that, just go to the profile account of that person. Then, click the three dotted line on the right side of their username. Tap the Turn Off Post Notifications to stop receiving signals when the person posted a photo or a video.
Remember that you will still notify when someone posted on the Instagram after a long while. Whether the post notification is turned on or off.
There you have it. You will now receive a message from Instagram when someone you follow posted pictures or videos. With this, you will never get outdated with what's going on. You can also use this trick to know the latest news on your favorite news program that's on Instagram o5r if you're waiting for a clearance sale on an online store you follow. If you know someone who needs this, we will be glad if you share it.