Hello readers! Okay, I want to ask a quick question. Thanks for your attention by the way. Have you ever tried to send an audio or video that is over 16mb on WhatsApp? Yes? Good, what response do you get from WhatsApp? An Annoying one I presume. There's a solution that lets you send large files on WhatsApp. Read on to know.
It becomes a headache with regards to sending a video file recorded with your Android mobile phone via WhatsApp. You must recognize that WhatsApp has a file size restriction of 16MB for videos, song, and pictures as well. Even so, there is still a solution for this. This article will tell you precisely easy methods to send large files on WhatsApp, which also works for sending audio documents and photographs.
When recording a video or audio, we do not care much about the size, as external storage space is not a giant crisis for many smart cell phones. And recording an HD video on Android or iPhone utilizing the absolute best available settings would give a 30 seconds video which will likely be effortlessly around 15 to 20 MB in measurement.
There's a method I use often, what I do is, if I want to send large files on WhatsApp, I use cloud. How? Well, I copy and paste or send the files to the cloud, then copy the downloadable or shareable link and share with my friend or friends as the case may be.
One well-comprehend cloud service is Dropbox which can be downloaded to Android, iPhone, iPad, BlackBerry, computer and more. You can use the free cloud services and its apps to share and manage your records.
How To Send Large Files On WhatsApp
1. If you haven't set up Dropbox, download Dropbox on your Android device.
2. Sign in to dropbox or create an account if you don't have one.
3. From your smartphone, click on the + icon to add items to Dropbox.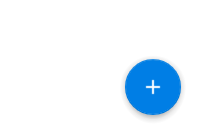 4. Tap on the 3 dotted icon located at the far right of the file you want to share, then click or tap on share below.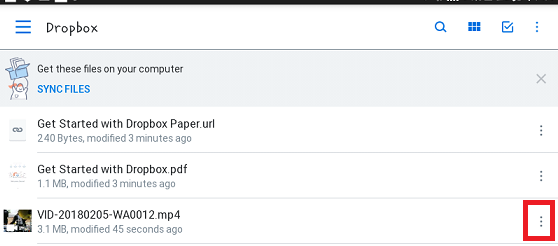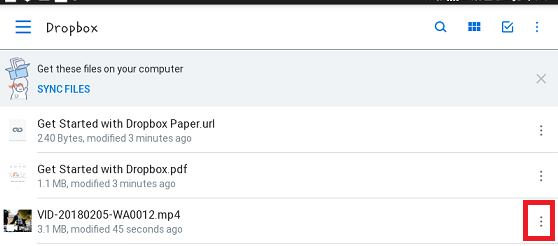 5. On the next page, click on create a link to create downloaded link.
6. Click on copy link.
7. Head over to WhatsApp and share(paste) the link.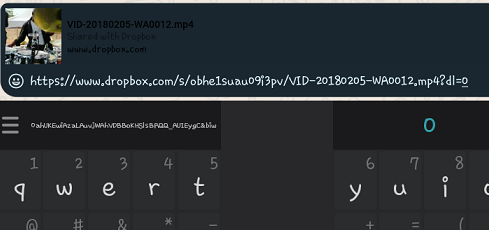 Besides sharing large video, audio documents on WhatsApp, you could also broadcast a WhatsApp message to other contacts, backup your WhatsApp chat history, etc.
Now, you probably know how to send large files WhatsApp. WhatsApp's size limit will be by-passed with this trick. Thank you for always stopping by to read on our blog. And don't forget to share to your friends and family, so that they too can benefit from this.
Frequently Asked Questions and Answers
Q: If I send a big file to someone with the dropbox link, will it download on the persons phone automatically or manually?
A: It all depends,  if the person has set his/her whatsApp to automatic download, then it will only if the file is a direct video or audio. But for this scenario, you will have to click on the link to download.